L. V. Hackley Endowment for the Study of Capitalism and Free Enterprise
Who is Dr. Lloyd V. Hackley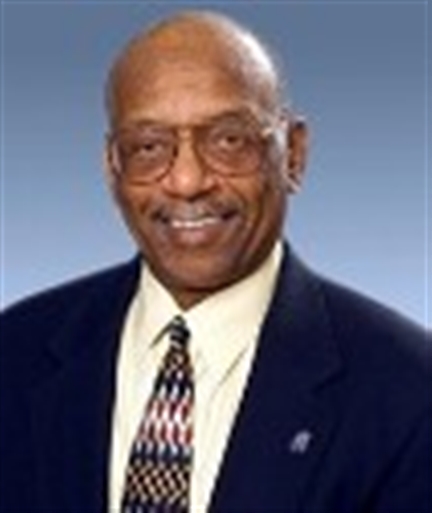 The Lloyd V. Hackley Endowment for the Study of Capitalism and Free Enterprise is named in honor of Dr. Lloyd "Vic" Hackley, Chancellor Emeritus at Fayetteville State University. During Dr. Hackley's tenure, the FSU's doctoral program in Educational Leadership was established, and baccalaureate program offerings were also increased to include 36 disciplines in the arts and sciences, business and economics, and education. Chancellor Hackley strengthened FSU's community outreach to at-risk children in public schools, establishing numerous scholarships and tutoring/mentoring programs. FSU's first major capital campaign was also completed during Dr. Hackley's tenure and enabled FSU to increase the number of privately funded student scholarships to over 200. On December 14, 1994, Dr. Hackley left his post at FSU to become President of the North Carolina Department of Community Colleges, the first African-American to lead the state's system of 59 community colleges. In 2007, he returned to FSU to serve as interim chancellor.
A native of Roanoke, VA., Hackley holds an undergraduate degree in political science from Michigan State University (1965) and a doctorate in international relations from the University of North Carolina at Chapel Hill (1976). A retired US Air Force officer, he has earned numerous military decorations, including the Bronze Star for Valor, the Meritorious Service Medal, and the Vietnam Cross for Gallantry. He also served as a faculty member and track coach at the U.S. Air Force Academy.
Hackley has been awarded numerous honorary doctorates, public service awards, and other recognitions for his contributions to education and service to children. He was awarded the Order of the Long Leaf Pine, the state's highest civilian honor, by NC Governors Jim Martin and Jim Hunt. At FSU, the Academic Honors Dormitory, a distinguished faculty chair, and an academic scholarship program have been named in his honor. He has twice been presented with the North Carolina Parent-Teacher Association's highest award for service to children. In 2002, he received the NC Methodist Home for Children's Guardian Angel Award. The following year, the NC Association of Family and Children Services named him the 2003 Trustee of the Year for his work with the Methodist Home for Children.
About the Chair
Nikolai G. Wenzel, PhD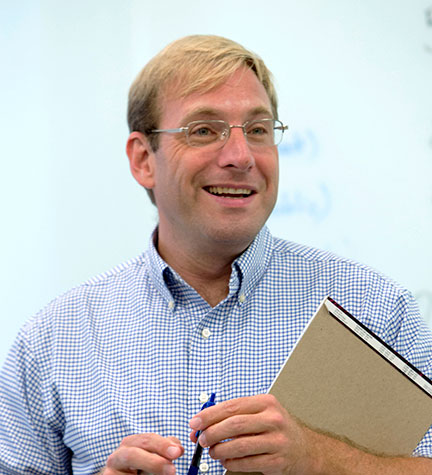 Nikolai G. Wenzel is the chair of the Fayetteville State University (FSU) L. V. Hackley Endowment for the Study of Capitalism and Free Enterprise. He is a distinguished professor of economics in the MBA program at the same University. Previously, he was a visiting assistant professor of economics at the Lutgert College of Business at Florida Gulf Coast University. Dr. Wenzel received his PhD in economics in 20017 from George Mason University, where he wrote a dissertation on Argentina's constitution and the economic consequences of institutions and policies. He was a BSFS cum laude (2004) in International Affairs from Georgetown University's School of Foreign Service in Washington, DC. While at George Mason University, he was a Mercatus Center Dissertation Fellow.

Dr. Wenzel is a former foreign service officer with the U.S. State Department. He worked at the U.S. Embassy in Mexico City, where he was vice-consul and special assistant to the U. S. Ambassador. He later worked for various Washington, DC-area think tanks, including the Atlas Economic Research Foundation, the Mercatus Center, and the Institute for Humane Studies, while completing his doctoral coursework, and a dissertation on Argentina's failed constitution and economy. Since 2007, he has been teaching economics at Hillsdale College. Dr. Wenzel's research focuses on constitutional political economy and the institutions that promote human liberty and flourishing, with an emphasis on the role of ideology and culture, the history of ideas, and the work of Austrian economist F. A. Hayek. His work has been published in a dozen journals, including the Review of Austrian Economics, the Journal of Private Enterprise, Vienna Journal on International Constitutional Law, and the Oxford Handbook of the Sociology of Religion. Dr. Wenzel is a member of the Mont Pelerin Society, sits on the Executive Committee of the Association of Private Enterprise Education, and teaches for the Institute for Humane Studies, and the Foundation for Economic Education. He was recently inducted as a Friend of the Arts and Distinguished Member of the SAI Music Fraternity.

Dr. Wenzel's latest research, articles, and books:

Praxeology, Experimental Economics and the Process of Choice
June 2016
Review of Austrian Economics
Journal Article
Killing Federalism from Above
May 2015
Historia Constitucional
Journal Article
Lessons from Constitutional Culture and the History of Constitutional Transfer
May 2014
International Advances in Economic Research
Social Science Research Network
Working Paper
The Judge and His Hangman
March 2014
Social Science Research Network
Journal Article
Civic Virtue Without Politics
July 2013
Reason Papers
Journal Article
Judicial Review and Constitutional Maintenance
July 2013
PS: Political Science & Politics
Journal Article
A framework for the study of firms as constitutional orders
March 2013
Constitutional Political Economy
Journal Article
"People, Your Government Has Returned To You!"
January 2013
New Perspective on Political Economy
Journal Article
Towards a Research Agenda on the Emergence of (Informal) Constitutional Culture into (Formal) Constitutional Order
May 2012
Studies in Emergent Order


This past academic year, Nikolai represented Fayetteville State and the College of Business at several national and international programs and conferences, including:

· The 50th-anniversary gala C for the Fund for American Studies (for which he teaches international political economy at the Hong Kong summer program)
· A debate at Hampden-Sydney College against the co-author of his book on the libertarian-conservative debate (Selfish Libertarians and Socialist Conservatives? The Foundations of the Libertarian-Conservative Debate, Stanford University Press, 2016)
· The annual meeting of the Mont-Pelerin Society (a society of economists and other scholars concerned about the Western institutions of liberty and democracy) in Stockholm, Sweden
· Research consultations at the University of Paris Law School (Center for Law & Economics), where he is a research fellow
· The annual conferences of the Society for the Development of Austrian Economics and the Association of Private Enterprise, where he presented research papers and organized an undergraduate research competition
· A policy workshop on regulatory capture and a political economy seminar, organized by the Mercatus Center at George Mason University
· An annual retreat of European think-tank leaders
· As discussion leader for a seminar for high school economics teachers on international trade and globalization, organized by the Liberty Fund and the Foundation for Teaching Economics. This summer, he will lead the discussion for a conference in Guatemala on the British School of Banking, organized by Liberty Fund and Universidad Francisco Marroquin
· A policy seminar organized by Western Carolina University and its Center for the Study of Free Enterprise (where he is a project leader)

On campus, Dr. Wenzel was the founding member for the American Enterprise Institute's Executive Council of students; as part of that endeavor, he took students to a policy workshop in Washington, DC, and supported a career panel on campus, featuring Gerard Robinson (Thurgood Marshall College Fund, and former Secretary of Education of Virginia). He was part of a faculty team that coached students for the 2018 HBCU Battle of the Brains and accompanied the team to Austin, TX for the competition. And, with Dr. Chet Dilday (FSU Social Work) and Dr. Steven Phelan (CBE Distinguished Professor of Entrepreneurship), he participated in the FSU Leary Forum, a cross-campus conversation on the topic "can capitalism deliver social justice" (hint: it can! And only it can!).

Dr. Wenzel teaches Managerial Economics (ECON 610) in the MBA program. This class offers an exciting opportunity to apply both the basic lessons of microeconomics and more advanced insights in institutional economics, to the business firm.

Dr. Wenzel is eager to meet colleagues and discuss ideas. He is grateful to be teaching at Fayetteville State University Broadwell College of Business and Economics.
Highlights - Programs and Events
FALL 2019 Eastern Regional Policy Summit

On February 8-10, 2019, two BCBE students traveled to Philadelphia, PA to attend the Eastern Regional Policy Summit, organized by the American Enterprise Institute. BCBE junior Brandye Cropper, and BCBE sophomore Ahriana Edwards attended the training program, accompanied by the faculty adviser and Hackley Chair Dr. Nikolai G. Wenzel.

The conference took place at the Wharton School of Business at the University of Pennsylvania. The students heard lectures on topics ranging from criminal justice reform and the marriage divide, to U.S.-China Relations and opportunities for the American working class. The distinguished panel of speakers represented a broad array of political opinions and parties and featured Dr. Jared Bernstein, Adviser to Vice President Joe Biden in the Obama Administration.

In addition to policy lectures, networking, and leadership training, the students got to sample genuine Philadelphia cheesesteaks and visit Independence Hall. They saw the Liberty Bell, and learned how it was a powerful symbol for both the American Revolution and the Abolitionist Movement. And they ran up the famous "Rocky" steps at the Philadelphia Art Museum. Brandye and Ahriana are members of the AEI Executive Council at FSU. The Executive Council is a student club dedicated to discussing the policy space in which entrepreneurs operate, and providing leadership and training opportunities to students, on and off-campus. It is affiliated with the American Enterprise Institute (www.aei.org). As the website explains, "The American Enterprise Institute is a public policy think tank dedicated to defending human dignity, expanding human potential, and building a freer and safer world. The work of our scholars and staff advances ideas rooted in our belief in democracy, free enterprise, American strength and global leadership, solidarity with those at the periphery of our society, and pluralistic, entrepreneurial culture." Students interested in the AEI Executive Council at FSU may contact Dr. Wenzel at nwenzel@uncfsu.edu

Inaugural Hackley Research Series (HRS)

The L. V. Hackley Endowment for the Study of Capitalism and Free Enterprise, in the Broadwell College of Business and Economics, held the inaugural Hackley Research Series (HRS) on October 18. The purposes of the Series are (1) to support research by tenure-track faculty; and (2) as the program grows, to expand the visibility of the College and the University by including junior faculty from neighboring universities.

The inaugural HRS featured the following papers:

· Dr. Burcu Adivar and Caroline Glackin (Broadwell College of Business & Economics; Management, Marketing and Entrepreneurship) on "Expert Knowledge and Evidence-Based Location Methodology: The Case of Habitat for Humanity ReStore®." Discussant: Dr. Steven Phelan (virtual)

· Dr. Ashley Holder (College of Education; Early Education), on "Student Perceptions of Open Educational Resources (OER) in Higher Education." Discussant: Dr. Brian Phillips

· Dr. Gavin Wu (Broadwell College of Business & Economics; Management, Marketing and Entrepreneurship) on "Principles in Validating Latent Formative Constructs." Discussant: Dr. Mary Beth Hogan

Lectures and Conferences in Guatemala and Panama, August 2018

Dr. Wenzel traveled to Guatemala and Panama for a week of lectures and conferences in August 2018. He was the discussion leader for a three-day seminar of 15 professors examining banking, monetary theory, and free banking, organized by Liberty Fund. In addition, he gave a lecture on the economics of Pope Francis for the Instituto Fe y Libertad (Guatemala City) and for the Instituto Libertad (Panama) and Bastiat Society of Panama.

Dr. Wenzel gave a lecture on cronyism in the U. S. to faculty at the Universidad Francisco Marroquin (Guatemala City) and led a student seminar for the liberal arts honors Michael Polanyi College at Universidad Francisco Marroquin. He also recorded a podcast on the state of liberty and interventionism in the Americas for the Institute Libertad (Panama).