Alumni Events
Attend an event. Network with fellow Broncos in your area, take in a round of golf, pitch in to raise money for scholarships, or visit together at Homecoming. Whatever the event, get involved.
If you're planning an event, be sure to contact the Alumni Affairs office and let them know.
Upcoming Events:
There are currently no events listed.
Dr. Anthony Jenkins
Fayetteville State Alumnus
Fayetteville State Alumnus, Dr. Anthony Jenkins has been selected as president of HBCU. Dr. Jenkins, a Washington, DC, native, is a United States Army veteran and has a background in criminal justice, sociology and educational leadership and policy studies.
Read more
Alumni Weekend
Each Founders Day weekend, Fayetteville State University invites alumni back to campus for a weekend of activities, programs, and group reunions. Alumni Weekend is a great time to honor our 50th reunion class of Golden Broncos, and to share your expertise, and life experience with our current Broncos through the Future Alumni Mentorship program.
Each October alumni are encouraged to come home and join with the local community to enjoy football, tailgating, parade, step show and family atmosphere that is unique to the number one homecoming on earth. Reconnect with old friends, and introduce your children to your alma mater.
CIAA
Each year during the last week in February the schools of the Central Intercollegiate Athletic Association compete in historic basketball tournament. For the next several years, the tournament will be in Charlotte, NC. Join us as we take our Bronco Pride to the queen city to cheer on our athletes.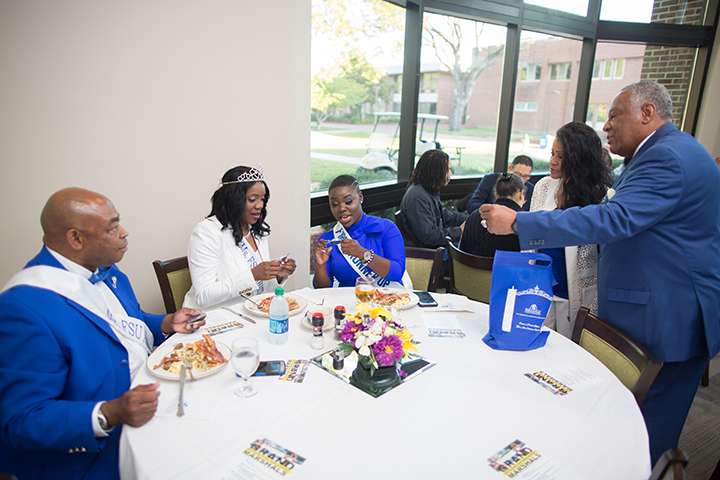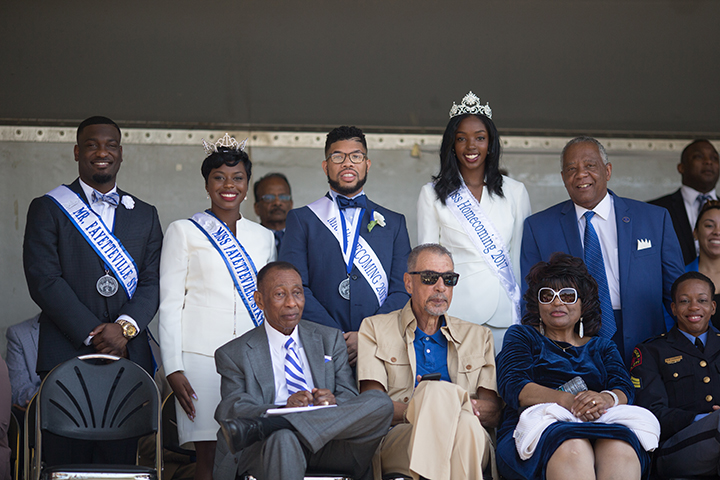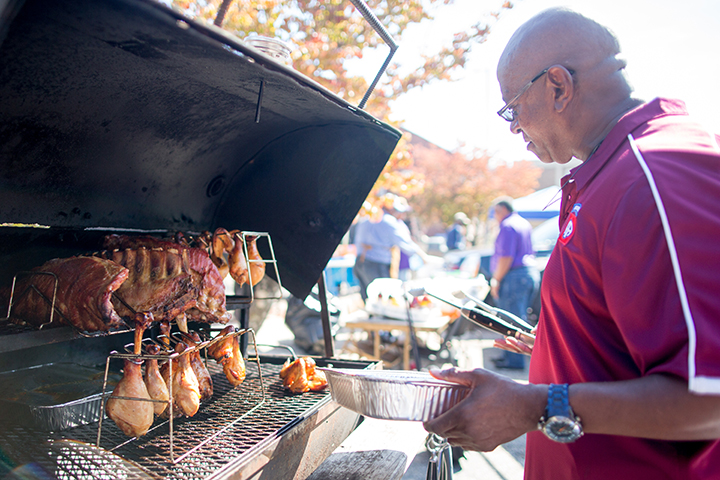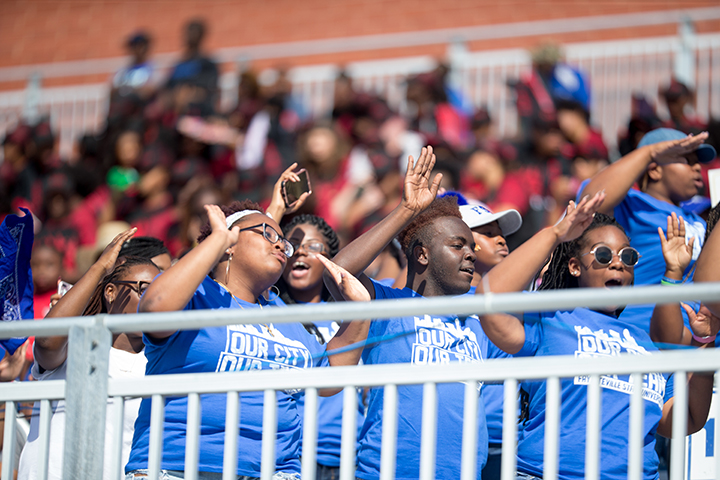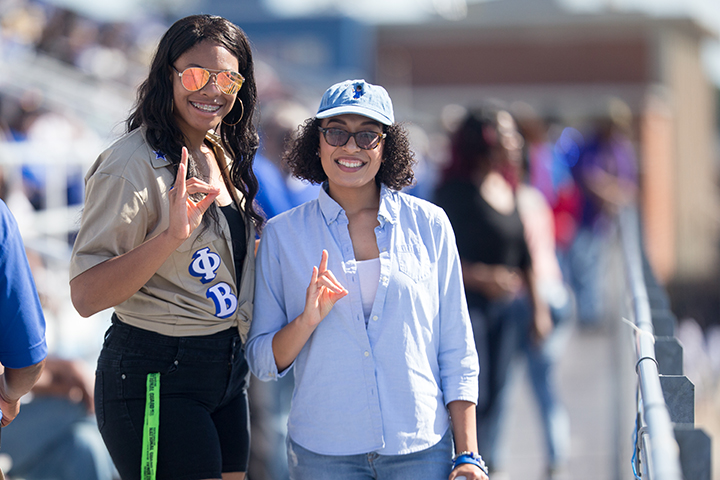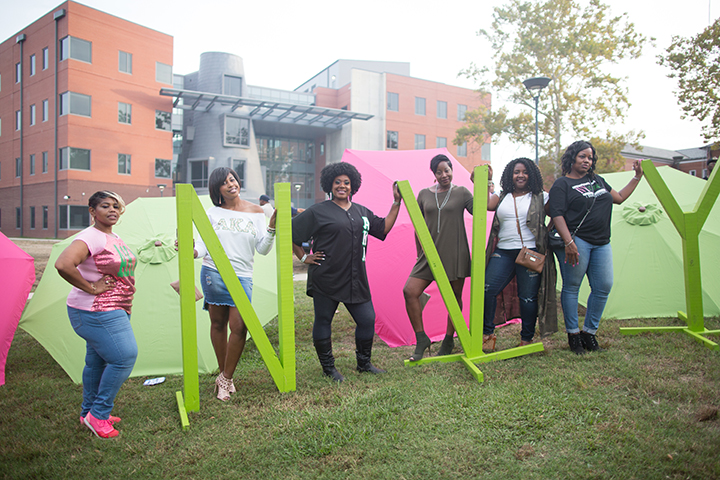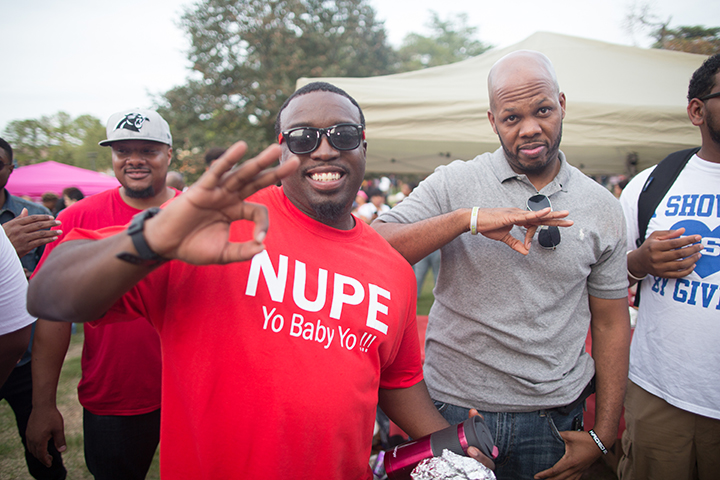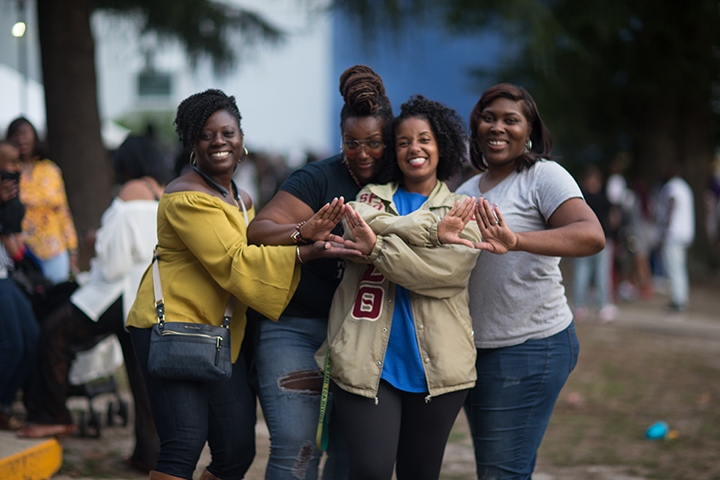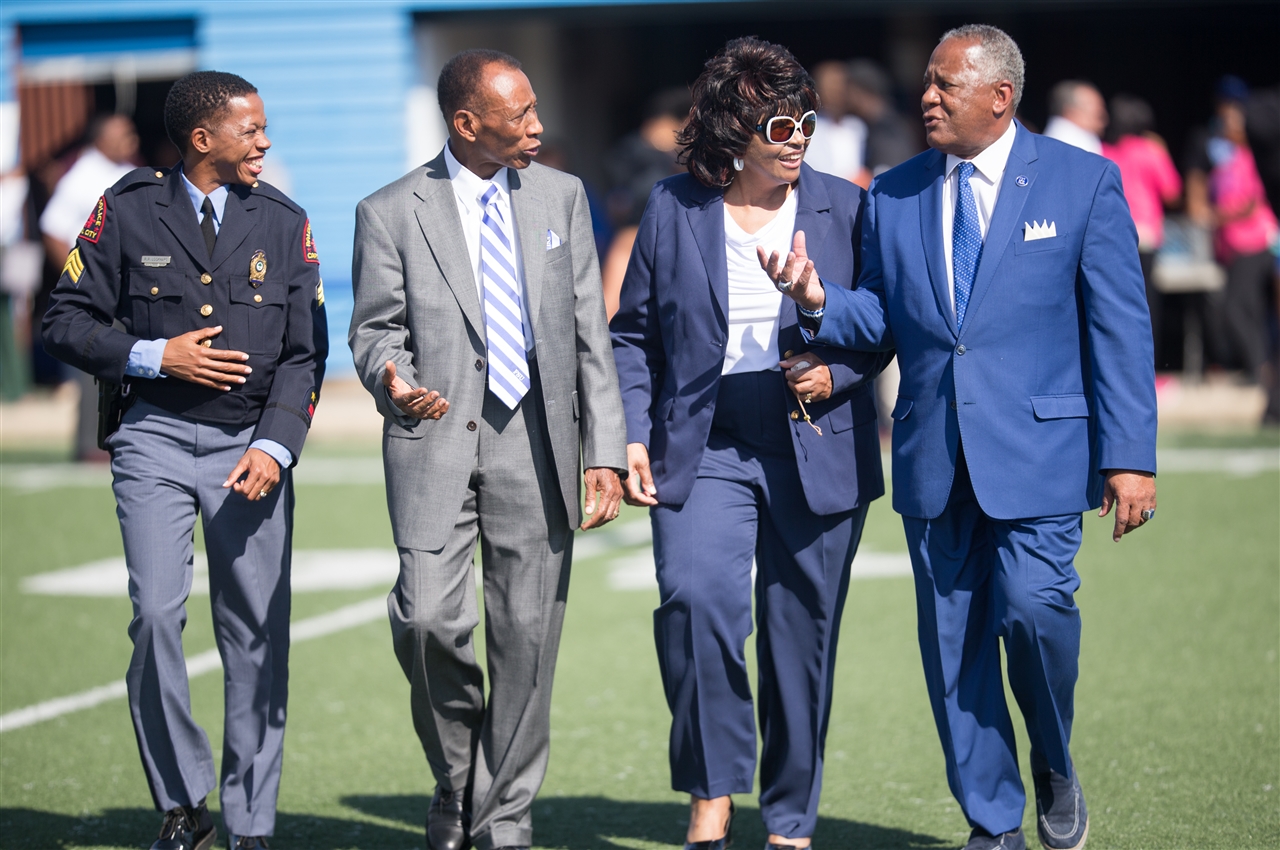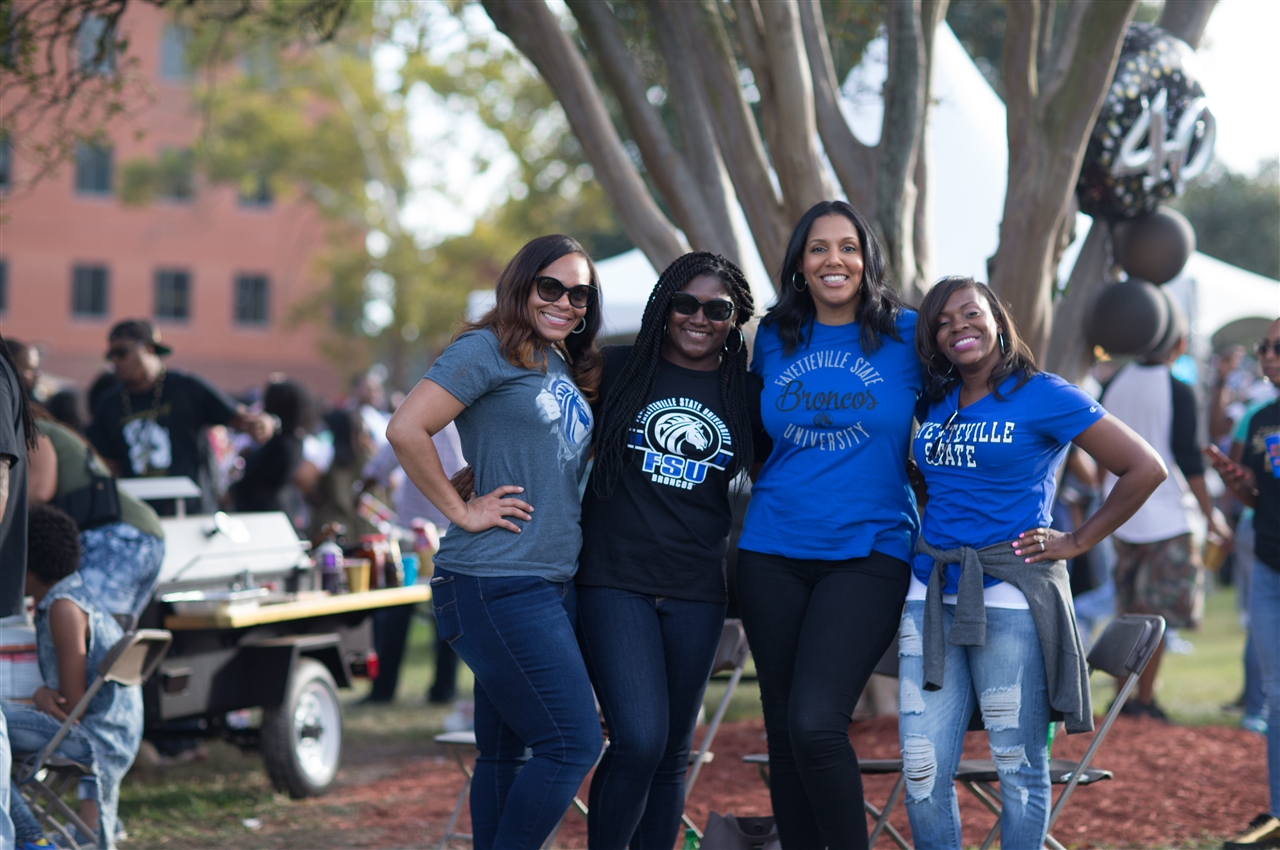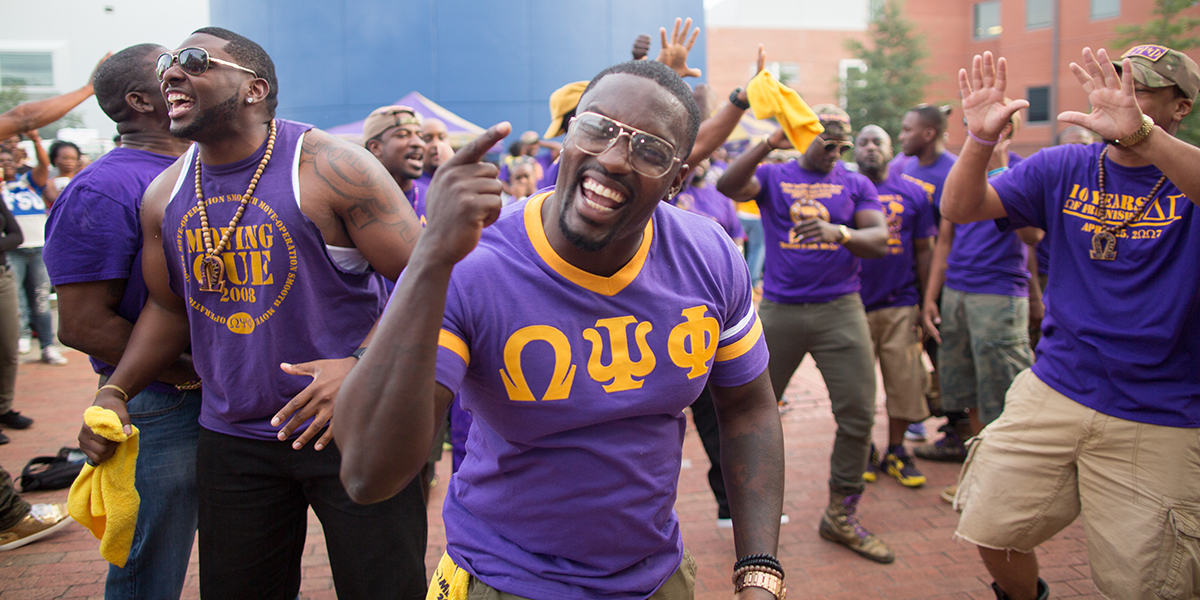 Where to stay
Lodging - When you visit FSU for Homecoming, Alumni Weekend or Commencement, most hotels will give you a discount as an FSU alumni. Find a complete listing below of participating hotels, and discount codes.
Hotel
Contact
Rack (Regular)
Rate/night
FSU Rate/night
FSU Code
Doubletree Inn
1965 Cedar Creek Road
Micah Roberts
910.323.8282
$119.00+tax
Standard
$93.00+tax
Standard
Fairfield Inn Marriott
562 Cross Creek Mall
Jessica Taylor/ Reggie Matthews
910.487.1400
$104.00-$129.00+tax
Standard
$84.00+tax
Standard
FSU
Fairfield Inn Marriott
4249 Ramsey Street
Tesa Picart
910.223.7867
$149.00+tax
Standard
$99.00+tax
Standard
Fayetteville State University Affiliation
Econo Lodge
3945 Goldsboro Road
Amy Johnson
910.323.1255
$49.99+tax
Standard
$49.99+tax
Standard
Holiday Inn - Cedar Creek
1944 Cedar Creek Road
Jessica Williams
910.323.1600
$119.00+tax
Standard
$85.00+tax
Standard
100191272
(corporate ID)
Home 2 Suites by Hilton
Tara Oneill
910.221.1170
$139.00+tax
Standard
$119+tax
Standard
Ambassador Inn
2035 S. Eastern Blvd.
Loa or Diane
910.485.8135
$79.95+tax
$62.50+tax
Hilton Garden Inn
4025 Sycamore Dairy Road
Tonya Bledsole
910.860.3600
$179.00+tax
$139.00+tax
(not good 06/08/14-06/23/14)
L2
Comfort Inn Fort Bragg
1922 Skibo Road
Fayetteville, NC 28314
Melissa Morton
910.867.1777
$94.99
$84.99
LFSU
Quality Hotel
2910 Sigman Street
Michele Williams
910.485.0520
$74.95+tax
$63.71+tax
Candlewood Suites
4108 Legend Avenue
Michele C. Williams
910.868.0873
$129.95+tax
$89.95+tax
Holiday Inn Express and Suites
1706 Skibo Road
Mylyn Sargent
910.867.6777
$109.00+tax
$129.00+tax (suite)
FSU
Super 8
256 S. Main Street
Spring Lake, NC
Sim Thakkar
910.436.8588
$69.00+tax
$59.95+tax
Courtyard - Marriott
4192 Sycamore Dairy Road
Pamela Balance
910.487.5557
$179.00+tax
$102.00+tax
FS1
Holiday Inn - Express & Suites
103 Brook Lane
Spring Lake, NC
Carol Hogan
910.436.1900
$124.00+tax
$99.00+tax
Hampton Inn
1050 North Bragg Blvd.
Spring Lake, NC
Carol Hogan
910.438.0945
$127.00+tax
$101.00+tax
Days Inn and Suites of Fayetteville
1720 Skibo Road
Fayetteville, NC 28303
Chad Hambric
910.867.7659
$89-$129+tax
20% Discount
FSU
Days Inn
3945 Goldsboro Road
Wade, NC
D. Hutchison
910.323.1255
$69.99+tax
$51.99+tax
Hampton Inn - Cross Creek Mall
1700 Skibo Road
Barbara Smith
910.476.7033
$139.00+tax
$99.00+tax
FSU
Econolodge
1952 Cedar Creek Road
Mandy Leftwich
910.433.2100
$69.95+tax
$54.95+tax
Wingate by Wyndham
4182 Sycamore Dairy Road
Fayetteville, NC 28311
John Seneca
910.826.9200
$139+tax
$97+tax
FSU
Towne Place Suites of Marriott
1464 Skibo Road
Fayetteville, NC
Lily Schmidt
910.764.1100
$139-$169+tax
$109-$149+tax
FSU

Ramada Plaza
1707-A Owen DriveFayetteville, NC 28304

Deanna Morgan
910-221-2256
$99.00+ tax
$79.00+ tax
FSU
Deanna Morgan
910-221-2256
$94.00+ tax (standard)
$79.00 +tax
FSU
Alumni Volunteer
A heartfelt thank you to all who have dedicated time and energy to helping with chapter and campus events. We can always use volunteers. If you would like to help us, please contact our office at 910-672-2458 or yrhinehart@uncfsu.edu.