Bronco Navigate for Students
OPTIMIZING YOUR COLLEGE JOURNEY!
Navigate personalized updates are designed for you, the undergraduate. The app helps you make sure you're doing everything you need to do to manage your college life.
Navigate helps you stay on track and saves you time by placing the information you need into a single, streamlined experience. And it's free!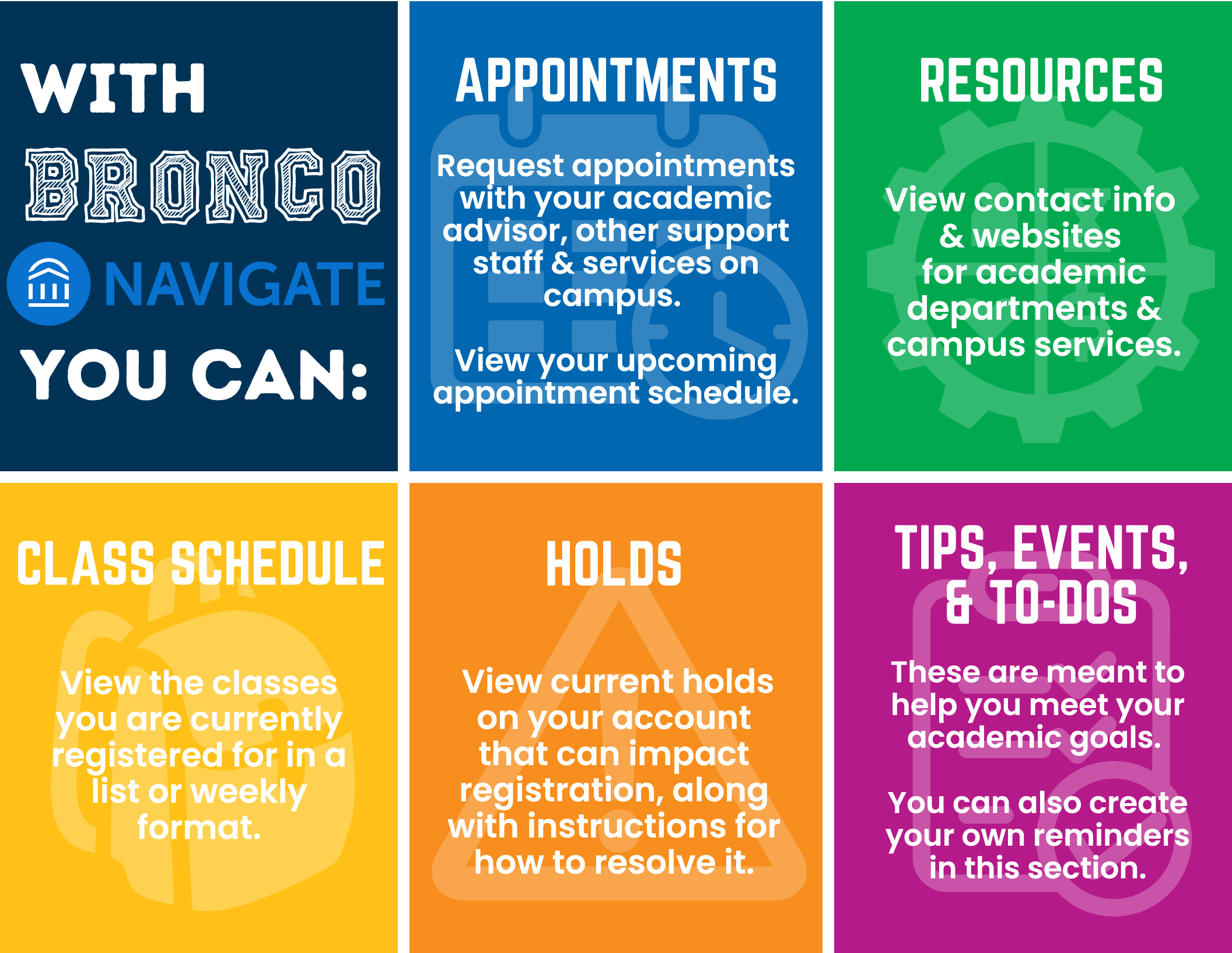 What Are You Waiting For?! Download the App To Enhance Your Bronco Experience!
Download "Navigate Student" app in the App Store or Google Play. Once installed login with your FSU username & password.
Or login using your Web Browser
Sign in with your FSU username & password. Click here to go to the Navigate site:
Bronco Navigate Quick Start Guide for Students
---
How To Schedule An Advising Appointment:
Log in to Navigate Student mobile app or desktop version using your FSU Login
Go to "Schedule an Appointment". In the mobile app version, click "Appointments" and then "Schedule an Appointment". In the web browser version, just click "Schedule an Appointment".
Select your appointment type. Then choose from available days/times and schedule your appointment.
---
Need Help?
The Bronco Navigate team is ready to help with any issues you may be having. Email bronconavigate@uncfsu.edu and a staff member will help you as soon as possible.
---
Frequently Asked Questions (FAQ)