Bronco Navigate for Advisors
Navigate enables advisors to connect students more efficiently with advising and the various support programs and enrichment opportunities at the college. Advisors can manage appointments, conduct email campaigns, handle student caseloads, take notes, view student records.
Features for Advisors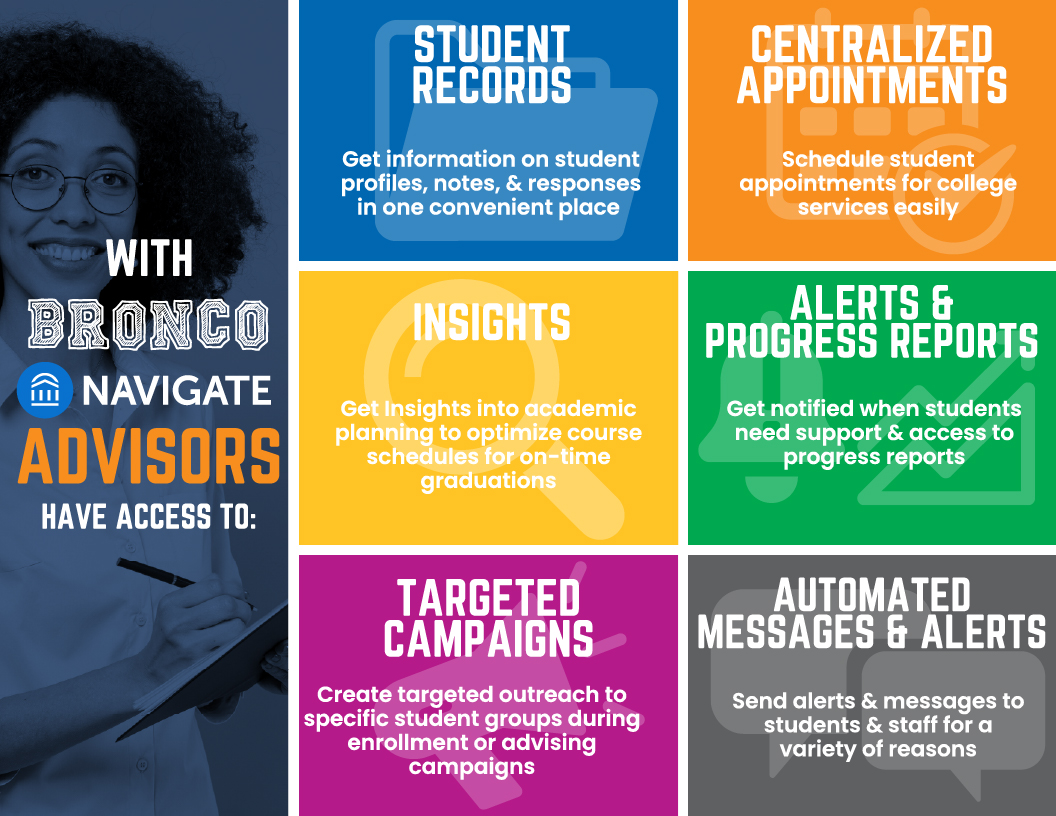 Getting Started
Welcome aboard! Click the link below to access the Quick Start Guide & Training for Advisors.
Bronco Navigate Quick Start Guide for Advisors