CDHS Advisory Board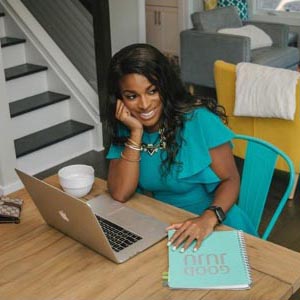 Regina Acheampong
Senior Director of Business Strategy & Operations
Palo Alto Networks
Bio
With more than 13 years of experience working in high-performing technology companies, Regina Acheampong has been committed to breaking barriers while also opening doors for other underrepresented minorities while she's there. As Senior Director of Business Strategy & Operations, Regina currently leads three teams at Palo Alto Networks.
Prior to joining Palo Alto Networks, Regina spent 5 years at Accenture focused on serving international organizations such as the UN, World Bank, IDB, and IMF.
Regina is steadfast in supporting programs to disrupt the status quo in tech and is committed to making this world more equitable for those who have historically been marginalized. She currently sits on Palo Alto Networks' Inclusion & Diversity Council and is the Co-Founder of Cyber STARS, a new program dedicated to partnering schools & organizations serving Black students to bridge the digital divide. Cyber STARS creates opportunities for K-12 students through education, training, mentorship, and economic empowerment.
Regina received both her undergraduate degree and Law degree from the University of North Carolina at Chapel Hill and now currently resides in the Tar Heel state in Uptown Charlotte, North Carolina. She is passionate about world travel, cooking global cuisine, helping others, and living a purpose-driven life.
---
David L. Grange
President
Osprey Global Solutions, LLC
Bio
David L. Grange is the President of Osprey Global Solutions, LLC, a Service-Disabled Veterans Organization, which provides risk assessments, security operations, geopolitical consulting, remote area medical and logistical services, training support, and includes the Osprey Research, Developmental, and Training Facility. Osprey is based in Council, NC, and operates globally, providing services to government, for-profit, and nonprofit sectors. Osprey has recently operated in Northern Iraq (Kurdistan) providing advice to various government ministries and medical support to the Peshmerga and displaced populations. Currently, Osprey is working with partners in Afghanistan on economic and security programs for the transition to sustainable self-reliance.
David L. Grange was the CEO of Pharm-Olam International, LLC, which provides a full range of clinical support to pharma and bio-tech companies. Pharm-Olam is headquartered in Houston, Texas and operates globally with regional offices in Research Triangle Park, North Carolina and Bracknell, United Kingdom.
Grange departed PPDI (Pharmaceutical Product Development, Inc.), a clinical research organization, in 2011 as CEO and as a member of the Board of Directors since 2003. As CEO, he was responsible for the oversight of company clinical and laboratory operations and personnel in over 100 countries with 10,500 employees. He provided clinical and laboratory services to majority of the top global pharmaceutical and biotech companies, as well as, government health and research organizations.
Prior to joining PPDI, Grange served in the McCormick Foundation for over 9 years, as President and Chief Executive Officer and earlier as Chief Operating Officer. The Foundation, one of the largest philanthropic organizations in the United States, works to advance the ideals of a free, democratic society by investing in children, communities, and country, and has granted more than $1.5 billion to organizations across the nation.
Grange served 30 years in the U.S. Army, leading from platoon through division level, with a decorated military career. His final assignments before retiring were Commanding General Task Force Eagle conducting peace support operations in the Balkans, and Commanding General of the First Infantry Division headquartered in Germany. Grange commanded the 75th Ranger Regiment, Task Force Green (Special Operating Forces) during Desert Storm, the I-503rd Infantry Battalion in Korea, Deputy Commander of the US Army Special Operations Command, Deputy Commander of a Counter Terrorist unit and Squadron Commander of the same. He is Special Forces, Ranger and SAS qualified and served as an Army Aviator. During his tour in the Pentagon Grange was responsible for Army Readiness, Mobilization and Current Operations and served as the Director of Military Support to government agencies for natural and manmade disasters throughout the USA.
Following 9-11, Grange was a national security consultant for CNN, CBS, and WGN. He regularly speaks and writes for a variety of companies and government institutions on leadership, organizational effectiveness, disaster preparedness, citizenship, Veterans issues, and foreign relations at home and abroad.
Grange holds a bachelor's degree from North Georgia College and a master's in public service from Western Kentucky University. In addition, he is the recipient of an honorary Doctor of Humane Letters degree from both Johnson & Wales University and from Aurora University. Grange has been a Kellogg CEO Perspectives Fellow since 2003. He was 'knighted' into the Military and Hospitalier Order of St. Lazarus in 2017 due to his work in northern Iraq with the Kurdish Peshmerga and displaced persons due to ISIS oppression. Grange is in the Ranger Hall of fame, the Georgia Military Veterans Hall of Fame and is a University System of Georgia Distinguished Alumnus.
Grange serves on the boards of Tonix Pharmaceuticals, the Boy Scouts Council, Therimunex, PN Medical, Pure World Mgt Group, and as a board member and VP Business Development of NCX Inc.
---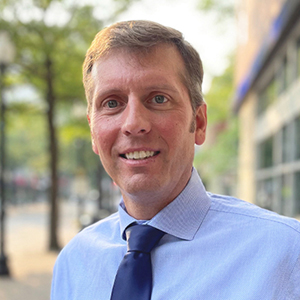 Robert "Rob" S. Patton, Jr.
Vice President
Fayetteville Cumberland Economic Development Corporation
Bio
Robert "Rob" S. Patton, Jr. is the Vice President for the Fayetteville Cumberland Economic Development Corporation. He has held this position since August 2020.
Previously, Rob served nearly 26 years as an active-duty officer in the Army, achieving the rank of Colonel. Rob retired in April of 2020. Rob Graduated from the University of California, Davis in 1994 and was commissioned a Second Lieutenant of Infantry. His first duty assignment was a platoon leader in the 2nd Infantry Division. Rob subsequently served at FT Lewis, WA as a support platoon leader and battalion S-4. In 2000, Rob transferred to the Quartermaster Corps and served as a battalion S-3 and company commander with the 82nd Airborne Division, FT Bragg, NC. Post-command, Rob was selected for a second command in Yakima, WA, assuming command of the Yakima Recruiting Company. After completing a year of schooling, Rob spent the next six years in special operations, serving in a variety of positions of greater responsibility. In 2013, he assumed command of the Dallas Recruiting Battalion, Dallas, TX. During his time in command, his battalion was responsible for recruiting nearly 5000 new Soldiers into the ranks of the Army. Upon completion of command, he served as the deputy commanding officer for the 3rd Infantry Division Sustainment Brigade, FT Stewart, GA. He next served as the G-4 and Chief of Staff for the United States Army Special Operations Aviation Command. Upon selection to Colonel, he was assigned as the G-5 for the 3rd Expeditionary Command. He completed his active-duty time as the G-3 for the 3rd Expeditionary Sustainment Command. Of note, Rob ran the day-to-day response operations for Hurricane Florence.
Rob has a bachelor's degree in history from UC Davis and a master's degree in operational art and science for Air University. He has completed various other military schools. His decorations and awards include the legion of merit, two bronze stars, two defense meritorious service medals, and five meritorious service medals.
He is married to the former Christina Hanson of Puyallup, WA and they have four children.