FSU~RISE Program
The Program
A division of the Department of Biological Sciences, FSU-RISE offers opportunities for faculty, staff and students to engage in professional development and creative scientific research. The National Science Foundation (NSF) reports that racial and ethnic groups, including Blacks or African Americans, Hispanics or Latinos, American Indians or Alaska Natives, Native Hawaiians and other Pacific Islanders, currently comprise ~39% of the college-age population, but earn only ~17% of bachelor's degrees and ~7% of the Ph.D.s in the biological sciences, and and less in other STEM fields.
The FSU-RISE Program uses a series of educational interventions with proven success to increase the number of underrepresented groups completing MS or Ph.D. degrees in STEM and the biomedical science research careers.
To continue this mission, the FSU-RISE program seeks new applicants to train for the Fall 2018 semester. Applicants should be academically-motivated sophomores through senior biology, chemistry, mathematics, and computer science majors, who have at least a 2.8 GPA and serious about pursuing a graduate school education leading to MS or Ph. D. degrees in Biomedical Sciences upon FSU graduation.
Proven Success
With proven success in helping students achieve their career goals, more than 75% of FSU-RISE Scholars have been granted admissions to graduate study following graduation from Fayetteville State University.

FSU-RISE SCHOLAR OF THE 2017-2018 ACADEMIC YEAR
For having oustanding scholarship, dedication, and program participation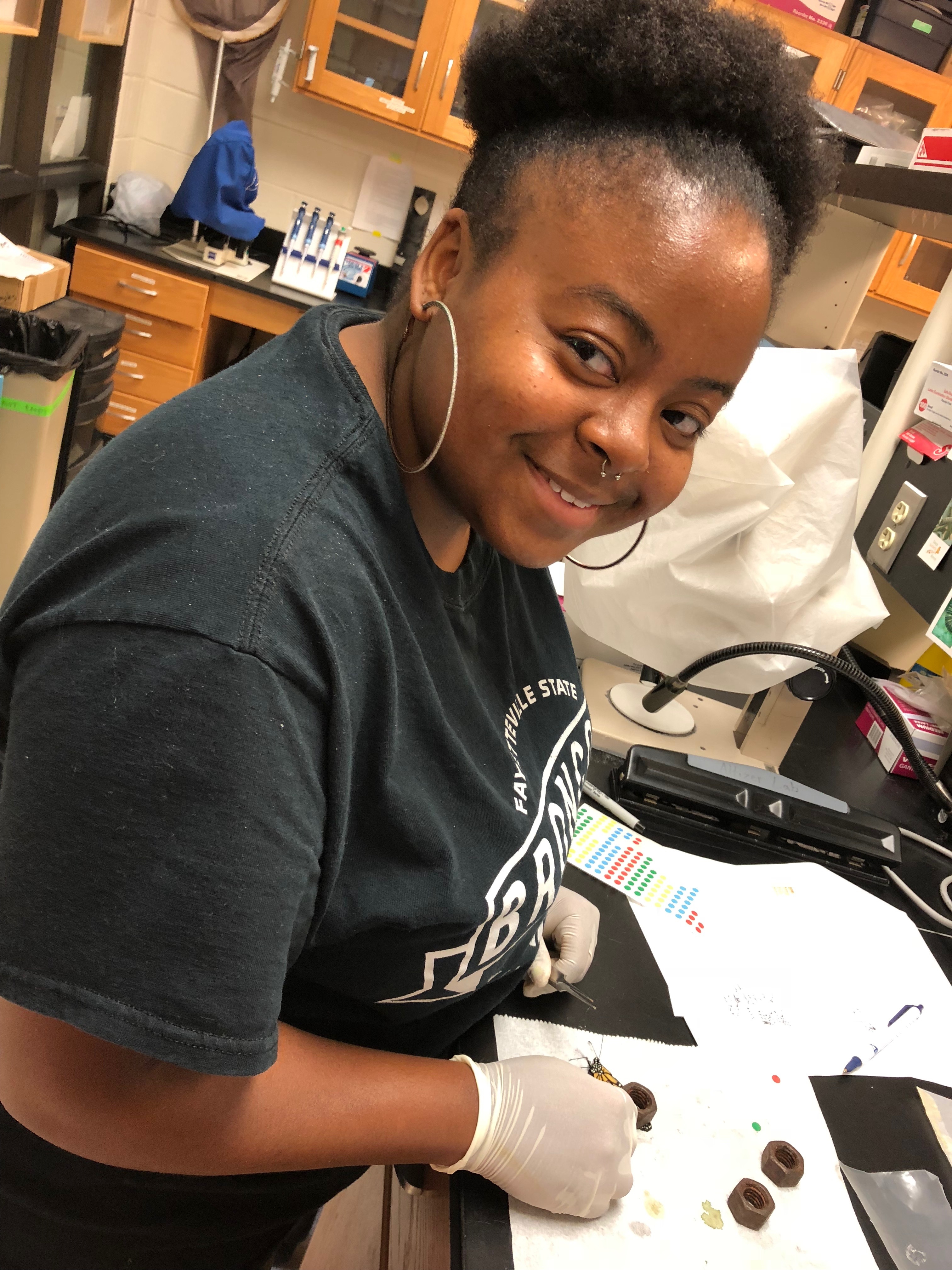 Chastity Ward
Apply Now!
Biomedical Science Summer Camp (BSSC): An exciting week of fun and intensive enrichment activities has bolstered critical thinking skills for those who are interested in science, technology, engineering and mathematics (STEM) field. Camper would be engaged in an array of leadership development activities while experiencing on-campus "college life" in the resident hall and or state-of-the-art dining facility. Also, campers would enjoy a one day trip to a biomedical research facility to enhance their knowledge of biomedicine.>>Coming Soon: Summer 2019!
Learning Engagement at an Accelerated Pace (LEAP)/Research Initiative for Scientific Enhancement (RISE) Program: A residential, bridge program that prepares incoming freshmen for STEM majors by participating in intensive academic enrichment activities in the classroom and hands-on laboratory activities in Pre-Calculus, Principles of Biology, General Chemistry, English Composition I, and UNIV 110.>> Coming Soon: Summer 2019!