Biotechnology (Minor)
A minor in biotechnology could lead to a future in epidemiology, vaccine discovery, pharmaceuticals and much more.
The Department of Biological Sciences offers a minor in biotechnology for those students with an interest in laboratory techniques and technological advances in science.
Why Choose This Minor?
The minor in Biotechnology allow students to rise to the ever growing challenge of discovering new genes, vaccines, and other innovative technology in the STEM field.
If you interested in adding this minor to your biology degree, please stop by the department office in LSA Room 124 and we would be happy to assist you.
What Will You Learn?
As a Biology major with a minor in Biotechnology, you will learn:
Laboratory Techniques that will enhance your skills to be utilized in the Biotechnology field.
Learn DNA sequencing, PCR, Western Blotting and much more!
What Will You Do?
Biological technician
Microbiologist
Medical scientist
Biochemist and biophysicist
Natural sciences manager
What Courses Are Need To Fulfill This Minor?
Faculty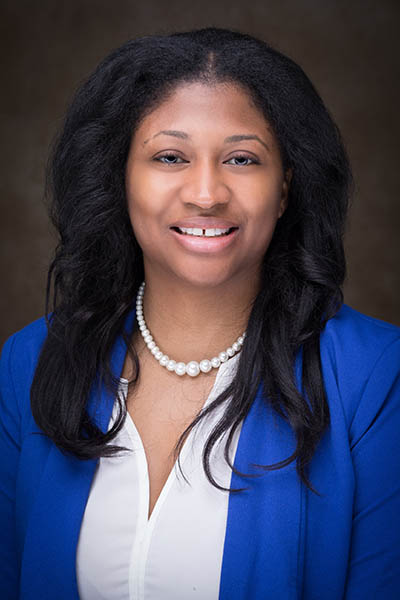 Dr. Danielle Graham
Associate Professor/ Interim Chair
Office: LSA 124
Phone: (910) 672-1055
Email: degraham@uncfsu.edu
Background: Dr. Danielle Graham received her Bachelor of Science in Biology at Fayetteville State University. Dr. Graham joined the Department of Microbiology and Immunology at the University of Arkansas for Medical Sciences and completed her PhD in 2015. Dr. Graham went on to complete a postdoctoral fellowship from UNC‐Chapel Hill that focused on training in pedagogy and research. In 2017, Dr. Graham joined the Department of Biological and Forensic Sciences at FSU as an Assistant Professor of Microbiology and currently serves as the Interim Department Chair. In addition to her instructional and administrative duties, Dr. Graham is an active researcher and currently manages an NSF grant to study microbial pathogenesis, antibiotic resistance, and biofilm formation. In 2020, Dr. Graham was recognized as one of the "1000 Inspiring Black scientists in America" by Cell Mentor. Dr. Graham is also the 2021 recipient of the "Teacher of the Year" award at the departmental and college level. Dr. Graham is passionate about increasing diversity in STEM by inclusive teaching, outreach, and authentic research experiences.
---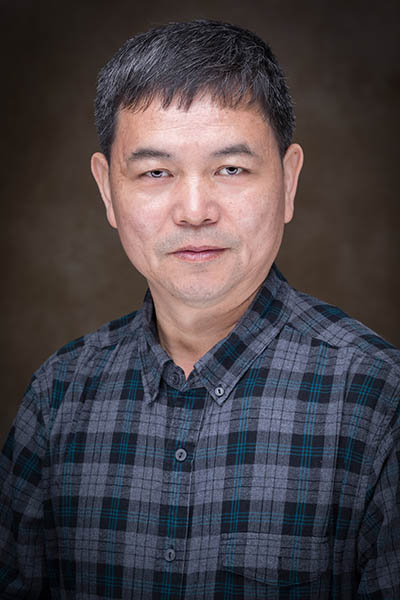 Dr. Jiazheng (John) Yuan
Associate Professor/ Assistant Chair
Office: LS 226
Phone: 910-672-1056
Email: jyuan@uncfsu.edu
Background: Dr. Yuan received his B.S degree in Biology from Qinghai Normal University, M.S. degree in Biology from Bloomsburg University of Pennsylvania, and Ph.D. degree in Plant Biology from Southern Illinois University at Carbondale. Dr. Yuan also finished his postdoctoral fellowships in the Soybean Breeding and Genetics Program at the Michigan State University and the Potato Breeding and Genetics program in the Potato Research Centre at Agriculture and Agri-Food Canada, respectively. Dr. Yuan is currently an Assistant Professor and Assistant Chair in the Department of Biological and Forensic Sciences at Fayetteville State University, a public university of North Carolina University System. Dr. Yuan teaches Principles of Biology, Genetics, General Botany, Biostatistics, Cellular Biology, Capstone Research Experience, etc. Dr. Yuan's research interests include QTL mapping, genome-wide association study (GWAS), SNP marker development, cultivar development, and molecular and genetic analysis on bioactive molecules associated with human and animal health and well-being. Dr. Yuan's research activities have also involved gene expression, target gene transformation, proteomics, and COVID-19 genome analysis. Dr. Yuan has strong incentive to train his minority students to conduct crop selection, variety development, and importantly entrepreneurship so they can positively impact on fresh market and small-scale farmers, and urban vegetable growers and eventually, foster sustainable urban agriculture and community growth in Southeastern North Carolina.
---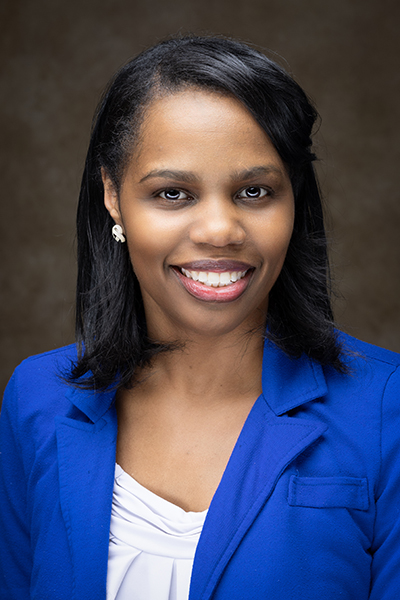 Dr. Willietta Gibson
Assistant Professor
Office: LS 120
Phone: (910) 672-1691
Email: wgibson@uncfsu.edu
Background: Dr. Willietta Gibson, a native of Durham, North Carolina, is an Assistant Professor of Biology in the Department of Biological and Forensic Sciences at Fayetteville State University. Since joining Fayetteville State University in August 2022, she has taught courses in Molecular Biology, General Biology, Biology Seminar, and Immunology. She received her B.S degree in Molecular Biology from Winston-Salem State University and Ph.D. in Biomedical Science from the Medical University of South Carolina. She also completed a postdoctoral fellowship at the Bio-manufacturing Research Institute and Technology Enterprise (BRITE) at North Carolina Central University (NCCU) where she examined the sensitivity of inflammatory breast cancer cells to inhibitors of the sonic hedgehog signal transduction pathway. Dr. Gibson's research interests include breast cancer health disparities amongst Women of Color, natural products as chemo-preventive agents in cancers and undergraduate STEM education.
---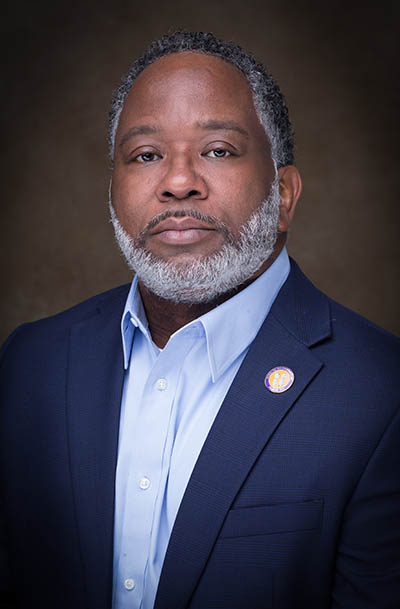 Dr. Evandrew Washington
Adjunct Assistant Professor
Office: LS 222
Phone: (910) 672-1147
Email: ewashington@uncfsu.edu
Background: Dr. Evandrew Washington received his Ed.D from Fayetteville State University. Prior to his doctoral study, he obtained both his BSc. and MSc degrees in the Department of Biological Science at Fayetteville State University. His research concentrates on the molecular analysis of gene function in bacteria, drosophila, and zebra fish. Dr. Washington also has substantial experience in biotechnology, molecular biology, embryology, cell biology, and tissue culture. Dr. Washington currently teaches cell biology, principles of biology, and all biotech classes in the Department of Biological and Forensic Sciences. Dr. Washington is a member of the Omega Psi Phi Fraternity Incorporated.
---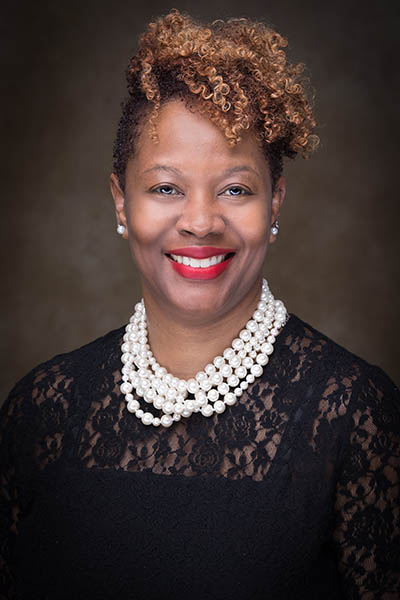 Dr. Erin White
Associate Professor and Associate Dean
Office: LS 113B
Phone: (910) 672-1347
Email: ewhite@uncfsu.edu
Background: Dr. Erin White is an Associate Professor in the Department of Biological Sciences (DOB) and Interim Director of Honors Program at Fayetteville State University. Dr. White brings to Fayetteville State University her expertise in Molecular Biology. Since joining the Fayetteville State University family, in August 2005, Dr. White has taught courses in General Biology, Cell and Molecular Biology, Molecular Genetics, Molecular Biology, Scientific Communication and various Biotechnology courses. Dr. White serves(d) as Principal and Co-Principal Investigator on grants funded by the US Department of Education, National Science Foundation and NC Biotechnology Center. These grants supported the development of web-based courses in STEM disciplines, recruitment and retention of underrepresented minorities and women in STEM disciplines, academic support for STEM undergraduates, preparing K-12 STEM educators and professional development workshops for K-12 STEM educators. Since 2005, Dr. White has published in several peer-reviewed journals and given presentations at international and national conferences. Previously her research interest involved studying the differences among mammalian flavin-containing monooxygenases (FMOs), in regards to catalytic activity and substrate specificity, and how this relates to structure-function of the enzymes. At present, her research interest is more focused towards undergraduate science education; student retention in STEM, and strategies to improve undergraduate science and math achievement. Dr. White has been recognized by the university as a recipient of the 2014-2015 Advisor of the Year and twice received the DOB Teacher of the Year Award (2009-2010 and 2015-2016).