Alumni Awards & Recognitions
Every year, Alumni Affairs upholds the annual tradition of crowning Mr. or Ms. Alumni and recognizing the Family of the Year. These traditions highlight FSU alumni that are active within the Bronco community and within their own communities. Our King or Queen is selected to reign over a variety of Homecoming and Alumni events and holds the title for one year.
Vote for Ms. Alumni 2018-19
(Click arrows left or right to view all contestants)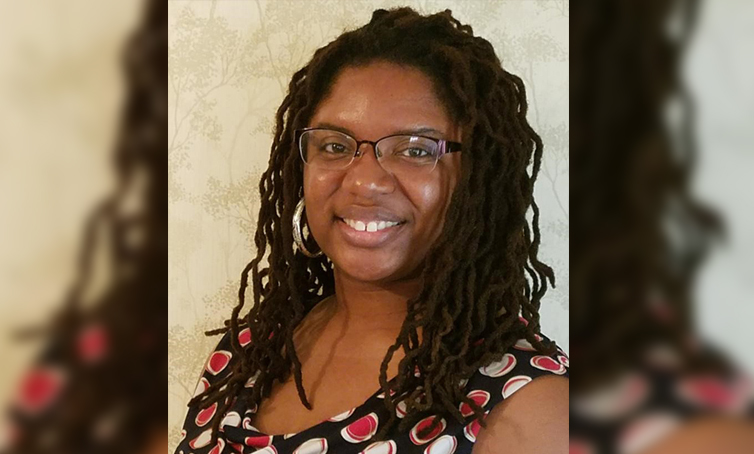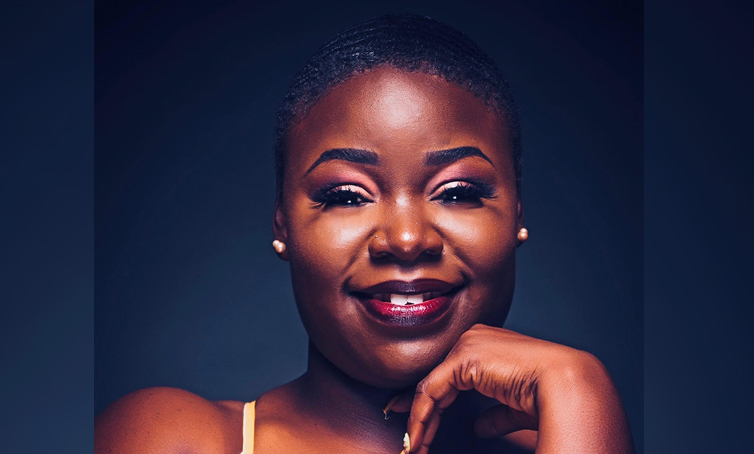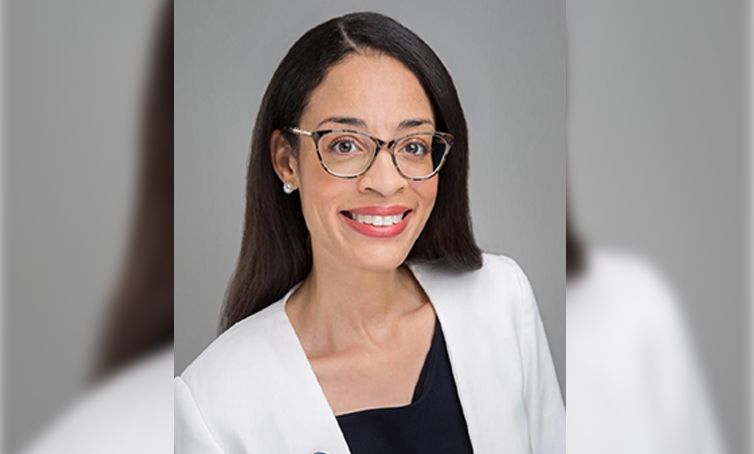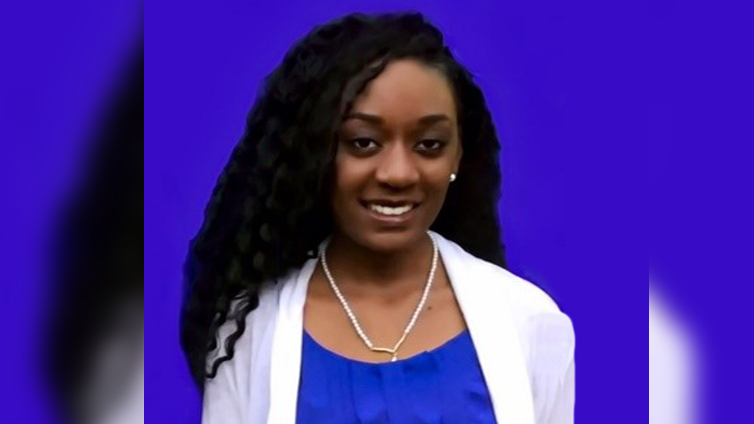 Print the Voting Ballot and return with donation or vote electronically.
---
Mr. & Ms. Alumni 2017-2018 Competition Winners
Ms. Alumni 2017-18
Ms. RaGeeni Renee Coleman is an Alumna of Fayetteville State University from Birmingham, Alabama who received her Bachelor's Degree in Sociology in 2012. She is proud and longstanding member of Cheer Phi Smoov and is currently serving as President of the Cheer Phi Smoov Chapter. As an undergraduate, RaGeeni was a member of the Bronco cheerleading squad as well as a member of NCNW-FSU and the Secretary of the Sociology Club. She continues to show her Bronco Pride by serving as a judge during Cheerleading tryouts for many years, and has served as the Alumni Squad Co-Captain 2013-14, and Alumni Captain 2014-15 for FSU's Homecoming games.

RaGeeni Coleman is currently the Director of Food & Beverage at the DoubleTree by Hilton in Fayetteville, NC. She is in charge of every outlet in her department including an upscale Restaurant, Bar & Lounge, and six function rooms serving up to 500 people. Her main priorities are to plan events, develop menus, and schedule setups for large parties, weddings and meetings held at the property daily as well as the restaurant. She also serves a Chairperson of the C.A.R.E committee at her property. Her focus on this committee is to promote a stronger, more efficient team by encouraging them to focus more on community service and protecting the environment. Her goal is to expose them to opportunities that will strengthen their level of engagement and service in hopes that they will develop skills to Create A Rewarding Experience for our guests at the property. In her year of being on the community she has gotten the staff to participate in several community service events in Fayetteville, NC.RaGeeni Coleman has strong passion for growth and paying it forward. She will take any opportunity to share her experiences, talents, and strengths to any individual looking to improve their lives. She has a strong belief that if she can help just one person become a more productive citizen in society that she in some way has changed the world. She is a true believer in life, family, and hard work. She is strong leader but continues to find the FUN side in everything that she does.
Ms. Alumni Runner-up 2017-18
Kamiya Dancy, a native of Durham, North Carolina, is a proud bronco alumnus of Fayetteville State University. In 2010, upon her participation in the preparatory program for college enrichment through the CHEER program, Ms. Dancy was officially accepted into Fayetteville State University and received her Bachelorette of Social Work with honors in December of 2014.During her undergraduate experience, Ms. Dancy was highly involved in leadership positions in a variety of clubs and organizations on campus, to include but not limited to working as a basketball manager for both the Men and Women Basketball teams, Sigma Alpha Pi Honor Society, Order of Omega Greek Honor Society, NPHC President, Student Orientation Leader, as well as being a member of Sigma Gamma Rho Sorority Inc. Ms. Dancy Currently works for Community Health Interventions and Sickle Cell Agency as a Health Educator for Cumberland County. Ms. Dancy has committed several hours to being a service to the community through participating in National initiatives to aid in the progression of teens and children academically, socially, and mentally. She has also continues to volunteer for the Habitat for Humanities and dedicate time to mentoring kids within the Boys & Girls Club, Massey Hill Recreation Center, as well as Myers Recreation Center in Fayetteville, NC. Ms. Dancy's continuous support and ambitious drive in adolescent enrichment humbles her and has become something that she prides herself on being a part of the community. Ms. Dancy is a member of the Charlotte- Mecklenburg Alumni Chapter and her goals as the next Miss Alumni are to give back by raising money for the National Alumni Association as well as raise money for scholarships for current, future, and prospective students. Through networking and fundraising opportunities, Ms. Dancy feels that it is within her mission to aid in finding a solution in bridging the gap between current, future, and prospective students; faculty and staff, and the alumnus of Fayetteville StateUniversity by igniting the Bronco Family Spirit and continuing a legacy the True Bronco Way.
Mr. Alumni 2017-18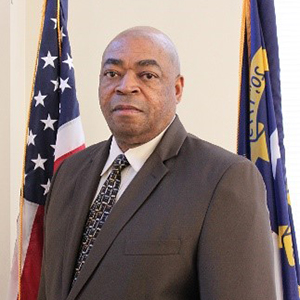 Meet Richard D. Kingsberry, 2017-2018 contestant for Mr. Fayetteville State University Alumni King.A native North Carolinian and a proud graduate of Fayetteville State University, I have a strong desire to continue to support and represent FSU. In addition to my Bachelor of Arts degree in History and Political Science, I also hold a Master's degree in Public Administration from the University of North Carolina at Chapel Hill and I continue today to further my education.Currently, I am the President of the Charlotte-Mecklenburg Alumni Chapter and a board member on the Fayetteville University Foundation Board of Directors. While serving as chapter president I have led the chapter, along with dedicated chapter members, to record breaking fundraising efforts and I further pledge to strive for a successful Mr. FSU Alumni King fundraising drive.I am a Vietnam Veteran, a retired decorated military officer having served in America's Navy and the United States Army.Education has been the corner stone in my life and I understand the need to raise funds to support those deserving students that need financial assistance to realize their dreams. Help me to help others by donating towards my campaign to become 2017-2018 Mr. FSU Alumni King.
---
Family of the Year
The Brewington-Sansbury Family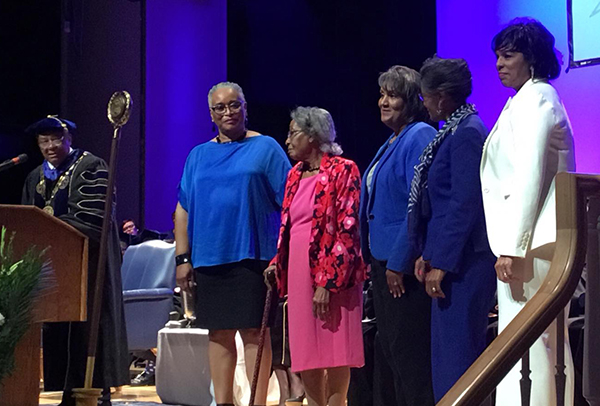 The matriarchs of the Brewington-Sansbury family are Mrs. Gladys Sansbury Brewington, 96, and Mrs. Irene Melvin Sansbury, 88.
The first person of the family to graduate from Fayetteville State University was Mrs. Valjeaner Brewington Ford, Class of 1974. Next was Mrs. Judy Sansbury Godwin, Class of 1978. The foundation and focus of the family has always been education and history. Fayetteville State University has been the "school of choice" for the Brewington-Sansbury family for several decades.
The Brewington-Sansbury family has been financial supporters and have given of their time and professional talents to FSU.
They have been and are currently Instructors at Fayetteville State University and have mentored local students attending FSU.
According to the family, they are proud to have attended Fayetteville State University. They said the institution has been one of the biggest contributors to the people they are today. They stated their their goal is to pass the family torch to the Brewington-Sansbury youth of tomorrow and encourage them to take advantage of each opportunity to further their education at Fayetteville State University.
Linda Fay Smith '78
Gregory D. Smith, Sr. '76
Gregory D. Smith, Jr. '05
Valjeaner Ford '74
Callie Brewington '81
Ontario Brewington '94
Elizabeth Hicks Brewingron '80
Sylvia Brewington Rivers '96
Gloria Brewington '83
Shawn Conyeers '99 and '02
Judy Sansbury Godwin '78
James Godwin '76
Monica Godwin '05
Eric McAllister '98
---
The Family of the Year Award recognizes and honors the families of four or more family members (Ex. mother, father, sister, brother, son, daughter) who graduated from Fayetteville State University, and who continue to bring credit to their family and to the University, through their achievements and active involvement in their respective communities. The Family of the Year is honored in April during Founder's Day Convocation (April 20, 2017) with an attractive university plaque and brief biography of the family in the program. To nominate a family download the Family of the Year nomination form.
Past Families of the Year:
2017- The Miller-Gillespie Family
2016- The Patterson Family
2015- The Offie and Cora Brown Family
2014- The Cisrow and Octavia Prince Thomas Family
2013- The Barnes and Braswell Family
2012- The James and Mallie Monroe Family
2011- The White/ McAllister Family
2010- The Larry and Hattie Bush Family
2009- The Late Charlie and Nellie Marable Family
2008- The Rev. Ernest and Mable Bacote Family
2007- The Rev. James and Susie Evelyn Sparrow Family
2006- The Late Rev. George and Cora Steele Family
2005- The Robert and the late Addie Brown Melvin Family
2004- The Rev. Bessie Moore Family
2003- The Alvin and Ruth Taylor Family
2002- N/A
2001- The Dennis R. and Polly Simpson McNair Family
2000- The Earl and Mildred Best Smith Family
1999- The David O' Berry and Maggie Darden Bell Family
1998- The Wilson and Maudie P. Lawrence Family
1997- The Henry Herman and Bessie Parker Family
1996- The George W. and Betty Brown Family
1995- The Josephine Rozier Thompson Family
1994- The Paul and Annie Bryant Family
1993- The Roy and Reather McNeill Family
1992- The Raymond and Myrtle Battle Family
1991- The Rev. D. Hector and Henrietta McEachern Family
1990- The Gabriel McNeill Family
1989- The Vivian Diggs Family
1988- The Rev. Jeremiah and Leolar Williams Family
1987- The Cornie Lee and Ella Mae McLauchlin Family
1986- The David Hill Family
1985- The Batrice Bracey Family
1984- The Jessie Mae Owens Family
1983- The James B. Wright Family