Alumni Awards & Recognitions
Every year, Alumni Affairs upholds the annual tradition of crowning Mr. or Ms. Alumni and recognizing the Family of the Year. These traditions highlight FSU alumni that are active within the Bronco community and within their own communities. Our King or Queen is selected to reign over a variety of Homecoming and Alumni events and holds the title for one year.
Ms. Alumni 2018-19 Winner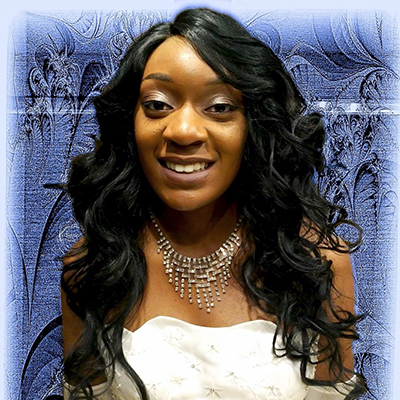 Ms. MiKayla Raines began her journey with Fayetteville State University as a participant of the Annual Bronco Cheerleading Camp, TRIO Talent Search program and Bronco Young Scholars with the Center for Promoting STEM Education and Research. In May 2017, Ms. MiKayla Raines became one of the youngest graduates in Fayetteville State University's history, after one year at FSU. MiKayla graduated magna cum laude with a Bachelor of Science in Psychology with a minor in Spanish.
Read More about MiKayla
Ms. Raines' educational journey with FSU began at Cumberland International Early College High School (CIECHS). It was here that Ms. Raines' Bronco Pride flourished. Walking the campus daily confirmed her pride and ambition to continue FSU's valuable heritage. Ms. Raines participated in ISAS Summer Research Internship, all while completing more than 100 hours of community service.
In May 2016, Ms. MiKayla Raines graduated CIECHS and became a Fayetteville State Bronco in August 2016. During her undergraduate career, MiKayla was heavily involved in numerous clubs and organizations on campus. She eagerly gave her time and talents to Bronco Women, FSU-LEAP Scholars, The Writing Center, Psi Chi Honor Society, Psychology Club, Phi Eta Sigma, and University College. Ms. Raines also volunteered at FSU's Winter and Spring commencement ceremonies, First Steps with The University, Homecoming, and Future Alumni Association. Walking across the stage on May 13, 2017 is one of Ms. Raines' proudest accomplishments.

Ms. Raines is currently working towards her Masters of Business Administration degree with a concentration in Marketing with FSU's College of Business and Economics. As a graduate assistant, Ms. Raines assists her respective Department by completing tasks and participating in sponsored events such as Youth Entrepreneurship Day and various meetings. She is also a member of AEI Council and recently attended a UVA conference. She also represented FSU at NC Graduate Education Day in Raleigh, NC.

Ms. MiKayla Raines has a true desire for service and continues to seek opportunities in which she can give back to her Bronco community. Dedication and family are core values that Ms. Raines exemplifies through her daily walk in life. With a personal mission to leave a legacy and make a significant mark, Ms. Raines bleeds Bronco Blue and wishes to share this rich legacy with everyone she encounters.
Ms. Raven "Ciera" Barnes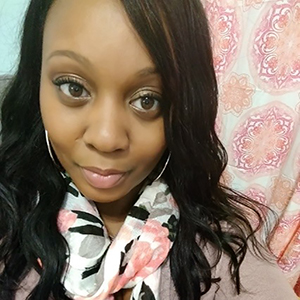 Ms. Raven "Ciera" Barnes is a proud and spirited graduate of Fayetteville State University. The native of Glendale Arizona, and daughter of FSU alumnus G. Napier Barnes III class of '77, received her Bachelor's of Science degree in Business Administration with a concentration in Marketing in spring 2008. She is the daughter of Debra Barnes and loving sister to brothers, Cardinal and Starling Barnes, all of which reside in Arizona. FUN FACT: Her parents named her and her siblings after birds but all are affectionately referred to by their middle names. Ciera is the middle child of parents whom will be celebrating 40 years of marriage this October. Ciera believes family is the key to happiness and strong families lead to powerful communities.
Read More about Ciera
Ciera is proud member of the Anne Arundel County Alumni Chapter located in Maryland. She currently serves as the 2nd Vice President of her respective chapter where her primary focus is recruiting and retaining alumni in the Maryland area. As an undergraduate, Ciera was a member of the Delta Alpha chapter of Alpha Kappa Alpha Sorority Incorporated , FSU Marching Bronco Xpress, Illusions Modeling Club, Phi Eta Sigma Honor Society, Beta Gamma Sigma Honor Society, Visions Leadership Academy, crowned Ms. Krimson and Kreme (2008), tutor to student athletes, managed the former Bronco Mobile store on campus and much more. Ciera remained active inside and outside of the classroom and engulf herself in the academic, athletic and arts that the university and community had to offer until graduating in the spring of 2008.
In 2009 Ciera relocated to Maryland and by 2010 she established a successful career with the Department of Defense where she serves as an Unlimited Contracting Officer. She procures supplies and services for the DoD through the negotiation, award and administration of contracts and purchase orders. In December 2015 Ciera received her Masters of Science in General Administration with a concentration in Leadership from Central Michigan University. Ciera believes strong families mold well-rounded individuals which strengthen communities, and gives back to her local community by volunteering her time to her local church, Morning Star Baptist Church (Woodlawn, MD), where she is an active member in the discipleship program and Young Adult Ministry. Ciera served as the Financial Secretary of the National Pan-Hellenic Council of Prince George's County and Social Chairman of Psi Epsilon Omega Chapter of Alpha Kappa Alpha Sorority Incorporated, in which she has retained active membership of both organizations since 2010. Through membership she has completed countless hours of community service in Prince George's County and surrounding areas. Although she lives states way Ciera continues to give back to the Fayetteville community and spearheaded a project with alumnae from her sorority providing assistance to Habitat for Humanity and Fayetteville Beautification in the summer of 2017. Ciera also continues to give back to Fayetteville State University through active alumni membership, online giving, recruiting donations from family and friends, and serving on the National Alumni Association's Membership Committee.

Ciera's love for FSU and HBCUs started before ever stepping foot on campus at 1200 Murchison Rd in August of 2004. Throughout elementary and junior high school Ciera was oftentimes the only African American student in her classes. She was called upon to inform her peers, and sometimes teachers, about African American history and culture. When she arrived in high school she saw more students that looked like her but she never really felt part of the overall community. For that reason Ciera always dreamed of attending an HBCU. Ciera's passion for HBCUs continued after graduation and she remains a mentor to young students discussing the importance of HBCUs and the experiences and lessons that can only be learned through matriculating through one of the 101 public or private institutions. Ciera made the decision in 2004 to leave her hometown and travel 2000+ miles to attend Fayetteville State University and believes attending FSU was one of the best choices she's made in her life. She is thankful for the education she received, lessons learned and lifelong friendships established as an undergraduate.

The beauty of FSU is that the Bronco extended family continues after graduation. For example, shortly after relocating to Maryland Ciera connected with an alumnus in the area that not only helped her settle comfortably into the area but aided her in quickly gaining employment with the federal government. She felt the true feeling of love expressed by her Bronco Family and wishes to continue to give her time and talents to students (future, current and alumni) to make sure they also feel the true essence of being a member of the Bronco family and what it really means when we say "Bronco Pride".

As an active member of the Anne Arundel County Chapter, Ciera sees firsthand how much future and current students benefit from a strong alumni presence. As Ms Alumni Ciera wishes to bridge the generational gap between active alumni while continuing to support and encourage current students to develop healthy habits of giving back to the university prior to and after graduation. These habits are often taught to students at other institutions, yet HBCUs struggle to remain open and accredited partly as a result of subpar financial support and engagement by alumni. Ciera plans to continue to encourage high school students to consider HBCUs as institutions for higher learning by continuing to participate in HBCU for Life: A Call to Action, a target program within Alpha Kappa Alpha Sorority Incorporated in which she assists students as they seek admission to college by providing support in completing the application and enrollment process. Ciera's plans for giving back to her beloved Fayetteville State University is tri-fold and includes 1) helping students apply and gain admission to college 2) teaching students and new alumni the importance of giving back the university and 3) changing the stereotypes associated with being an active alumni thus bridging the gap between the generations of Broncos. Ciera reflects daily on the profoundly inspirational quote by legendary Maya Angelou, " Do the best you can until you know better. Then when you know better, do better". Knowledge is the KEY, but the true measure of success if how effective we are at passing it on.

In her spare time Ciera enjoys traveling, eating out, attending live sporting events (Go Ravens) and spending time with family and friends. She sometimes gets the urge for salty snacks and on occasion can been seen frequenting the local Regal movie theater just to grab a medium popcorn with extra butter. She is a member of an International Foodie group where she attends monthly events trying new cuisines from around the world. Ciera has a small business as an Independent Damsel Pro where she equips, educates and empowers women, men, teens and children with fun, fashionable and effective personal safety products (www.chicandsecure.com). She has recently taken up practicing Bikram yoga and welcomes anyone visiting the Maryland area to join her. Just make sure you hydrate and bring a towel :)
---
Ms. Mary Nobles Maultsby
As an alumni of Fayetteville State University I would like to become a 2019 candidate for 2019-2020 Ms. FSU Alumni. I graduated Magna Cum Laude from FSU in May 1978 with a Bachelor of Science degree in Early Childhood Education. While a student I was listed in Who's Who Among Students in American Universities & Colleges and was initiated into the Delta Alpha Chapter of Alpha Kappa Alpha Sorority, Inc. (Spring 1976).


Read More about Mary
Professionally, I am a retired educator (35 years of service to Pitt, Edgecombe and Halifax counties) and am at present a part-time Reading Remediation teacher. I served as PTA President at Elmhurst Elementary School and Junius H. Rose High School (Pitt County). In Halifax County I was recognized as "Teacher making most growth in reading and math".
Service and civic activities include: Vice President and Program Chair of Iota Kappa Omega Alumnae Chapter of Alpha Kappa Alpha Sorority, Inc. (Greenville, NC) and I work with Pitt County Board of Elections as a Precinct Chief Judge (30 years). In 2014, I was an honoree (for doing great work in the Greenville community) at the biennial Pearls and Rubies Benefit Luncheon sponsored by the Zeta Pi Sigma Alumnae Chapter of Sigma Gamma Rho Sorority, Inc. I am a congregant of Cornerstone Missionary Baptist Church (Greenville, NC) where I served as a choir member and usher (Lead Usher for 17 years).
Personally, I am widowed and the mother of two grown, high achieving daughters. I would like this opportunity to represent Fayetteville State University to showcase the quality and excellence of a FSU education and to encourage all alumni to begin or continue supporting the university.
---
Ms. Betty Shaw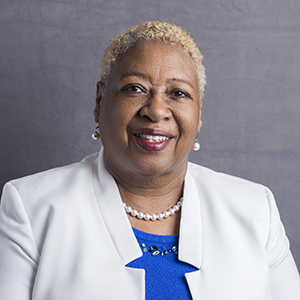 Betty Shaw is currently a part-time, Exceptional Children's Resource Teacher for the Cumberland County School System in Fayetteville, NC. Ms. Shaw has held this position for the past six years. In 2012, Ms. Shaw retired from the Wayne County School System in Goldsboro, NC, where she served as a Learning Disability Teacher for twenty-one years. Children who are educationally challenged have been Ms. Shaw's focus and her passion, throughout her entire career.
Read More about Betty
In 1981, Ms. Shaw received a Bachelor's Degree in Business Education with a minor in Special Education, from Fayetteville State University. Ms. Shaw received her Master's Degree in 1995, also from Fayetteville State University. Being the seventh of eight children, Ms. Shaw is one of three to complete college and receive a Master's Degree.

While attending graduate school, Ms. Shaw was initiated in Alpha Kappa Alpha Sorority, Incorporated Delta Alpha Chapter. She was inspired by her two sisters who had previously chosen to become members of the Alpha Kappa Alpha Sorority. Ms. Shaw considers becoming an AKA one of her greatest accomplishments and proudest moments.
Ms. Shaw is a proud and faithful member of Evans Metropolitan AME Zion Church. Ms. Shaw teachers Elementary Sunday School and serves as the Director of the Young Adult Missionary Society. This group volunteers at Habitat for Humanity and partners with Urban Ministries. Ms. Shaw also sings in two of the four church choirs.
Of all her achievements and accomplishments throughout her lifetime, her greatest has been giving birth to two beautiful and amazing daughters. While undergoing major Breast Cancer Surgery, they were constantly by her side. Ms. Shaw's daughter sponsored her in the Paint Me Perfectly Pink Breast Cancer, Inc. (PMPP). It has been so rewarding for her to be able to participate in two Champion Banquets.
Her platform will be that she will work with FSU's Institutional Advancement Alumni Affaires to reach out to the Alumni's from 1977 to 1995. She will be doing this to help Increase Alumni support for the university. She will be asking working to increase the number of members in the alumni chapter. Ms. Shaw will also be encouraging those who have never been involved with the alumni to at least donate to the university's scholarship fund.
---
Mr. George Napier Barnes III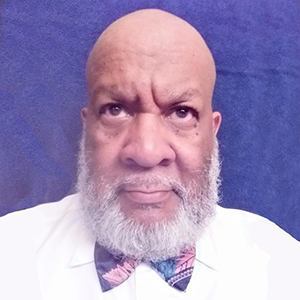 George Napier Barnes III, formally of Richmond Virginia, currently resides in Glendale, Arizona. He is the older of the two children of George N. Barnes Jr. (of Richmond) and Doris B. Brown of Charles City Virginia. His father passed when he was 10. His mother later re-married (Cyrus Lightfoot). They had a son (Sean) George has been married for nearly forty years to Debra C. Barnes (formally Cooke) of Williamsburg Virginia. The couple has three children, Cardinal Micheaux, Raven Ciera, and Starling Antoine Barnes. Raven Ciera followed her father to the Bronco Nation in Fayetteville, Class'08. To date there are no grand children to this union.


Read More about George
George attended several schools in the Richmond Public School system graduating from John F. Kennedy HS in 1973. From there he attended FAYETTEVILLE STATE UNIVERSITY where he received a Bachelor of Arts Degree in History with a double concentration in Government /Sociology (1977) At FSU he was a member of the Bronco Express Marching Band (tenor saxophone section leader) and the FSU concert band. He joined the staff of the FSU basketball team his junior year videotaping both the games and practices. That same year he was elected Polemarch (president) of his fraternity, Kappa Alpha Psi. He earned his Master's Degree in Human Resource Management from the Keller Graduate School of Management in 1997.

He has been employed by the then Chesapeake & Potomac Telephone Company of Virginia (now Verizon) and American Express TRS. He has taught in the Peoria (AZ) Unified School District and worked in registration/advisement at Glendale Community College. His working career ended with the City of Phoenix, where he served in recreation and parks, after a near fatal motorcycle accident. He is now on disability. While working those full time jobs he found the time to become a noted sports writer/columnist/photographer for the Arizona Informant Newspaper, based in Phoenix.

He is a former member of the National Association of Black Journalist (NABJ), the Arizona Association of Black Journalist (AABJ) and the Society of Human Resource Management (SHRM). He is a voting member for the Football Writers of America (FWA). He also holds memberships in the United State Basketball Writers Association (USBWA) and the Arizona Interscholastic Association (AIA).

George was initiated into the Epsilon Beta Chapter of Kappa Alpha Psi Fraternity Inc. in 1975. He has held several positions at each alumni chapter that he has been associated with since leaving Fayetteville State. At the Richmond Alumni Chapter, he was an assistant undergraduate advisor for the Alpha Gamma Chapter of the fraternity at Virginia Union University. With the Phoenix (AZ) Alumni Chapter he has served on the Board of Directors and was appointed editor of the Pacific Reporter, the fraternity's western province newsletter. He help revive the fraternity's Guide Right Program which been dormant in Arizona's largest city.

George has a passion for his HBCU experience at FSU. He has volunteered a lot of time at his home- town HBCU, Virginia Union University. At VUU he mentored the students, coached the school's volleyball team, and later became the president of the Virginia Union Booster's Club. His greatest accomplishment as president was helping the school purchase an ice machine and re-doing the bleachers at Hovey Field. That passion grew even more when he moved to Arizona. He convinced the owners of the Arizona Informant newspaper to allow him to have a weekly column dedicated to HBCUs. Through his column, and his access to high school and junior college student/athletes he has been able to not only introduce HBCUs to the readership, but also to help recruit a dozen student/athletes to FAYETTEVILLE STATE UNIVERSITY. Several of those student/athletes were instrumental in FSU winning three CIAA football titles.

During his leisure time George likes to dance. He is a member of the Chicago Steppin' community in Phoenix and attends line dancing classes every Tuesday. He has begun practicing his saxophone and kalimba again with the hopes of trying out for a local band. He has a collection of several musical instruments and over 1,500 albums which he has alphabetized challenging visitors to his "music room" to name an artist that is not in his collection.

George can be reached at (623)203-1935. Arizona is presently 3-hour behind eastern daylight savings time.
---
Mr. Lamont Sparrow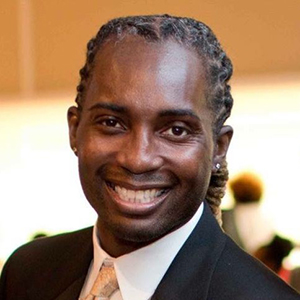 Lamont Sparrow is a 2000 graduate of Fayetteville State University in Fayetteville, North Carolina. He majored in Geography with a minor in Music Education (Voice Concentration) and was crowned Mr. FSU in 1999. Mr. Sparrow holds a Master of Arts degree in English, Language, and Literature from Fayetteville State University and an Education Specialist degree in Teaching & Learning from Liberty University. He currently resides in Rocky Mount, NC.




Read More about Lamont
Currently, Mr. Sparrow is employed with St. Augustine's University as an Assistant Professor of English in Raleigh, NC, where he serves as the academic advisor for all English majors and the department recruiter. Also, he is the advisor for Sigma Tau Delta Honor Society for English. Additionally, Mr. Sparrow is an Education Consultant, where he assists individuals with returning to college/work through hosting various workshops (i.e. Resume Writing 101, FAFSA, SAT/ACT).

He is a member of the National Alumni Association of Fayetteville State University, a national member of the Liberty University Alumni Association, a member of Kappa Delta Pi International Education Honor Society, an honorary member of Phi Theta Kappa International Honor Society, a member of the Urban Socialites, a member of Bethel Lodge #846 Prince Hall Masons, a member of Crown & Scepter Chapter #675 Prince Hall Affiliated Order of the Eastern Star, a junior life member of the NAACP, was crowned the First Mr. Ivy for the Rho Omega Omega Chapter of Alpha Kappa Alpha Sorority, Inc. In addition, he is a member of Rho Theta Lambda Chapter of Alpha Phi Alpha Fraternity, Inc, where he is the youngest life member of the chapter and serves as Membership Coordinator and Reclamation Chair. Furthermore, he was named the 2013-2014 Chapter Brother of Year. Moreover, he is the advisor for the Upsilon Iota Chapter of Alpha Phi Alpha Fraternity, Inc. at Chowan University. Also, Mr. Sparrow is very active in his church and community.

While attending college and performing community service, Mr. Sparrow appeared in the opera Amahl and the Night Visitors as King Kasper, but his star performance came in the musical Chicago at the Cape Fear Regional Theater in Fayetteville, NC. He bedazzled the audience as Mary Sunshine while singing in high octaves.

Mr. Sparrow has choreographed, directed, and judged numerous modeling shows, pageants, and debutante balls. What keeps Mr. Sparrow going is personal motivation, my personal relationship with God, family, friends, and enemies. All four elements keep me on my feet and never letting me settle for second best. I have set goals and plans are in place for me to accomplish them. What appears to be defeat is only my foundation for character building. His personal motto is "Do not get caught up in one's self, that you cannot help someone else."
---
Family of the Year
The Brewington-Sansbury Family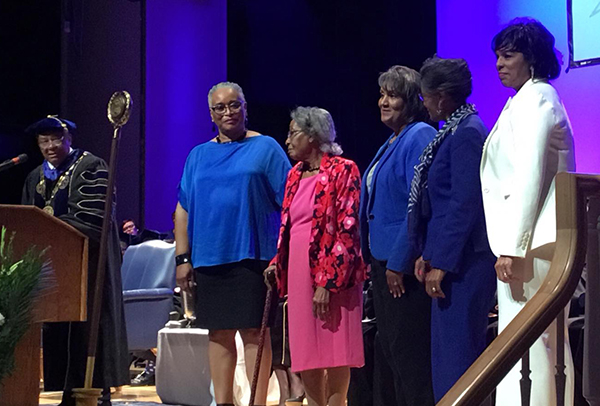 The matriarchs of the Brewington-Sansbury family are Mrs. Gladys Sansbury Brewington, 96, and Mrs. Irene Melvin Sansbury, 88.

The first person of the family to graduate from Fayetteville State University was Mrs. Valjeaner Brewington Ford, Class of 1974. Next was Mrs. Judy Sansbury Godwin, Class of 1978. The foundation and focus of the family has always been education and history. Fayetteville State University has been the "school of choice" for the Brewington-Sansbury family for several decades.
The Brewington-Sansbury family has been financial supporters and have given of their time and professional talents to FSU.
They have been and are currently Instructors at Fayetteville State University and have mentored local students attending FSU.

According to the family, they are proud to have attended Fayetteville State University. They said the institution has been one of the biggest contributors to the people they are today. They stated their goal is to pass the family torch to the Brewington-Sansbury youth of tomorrow and encourage them to take advantage of each opportunity to further their education at Fayetteville State University.
Linda Fay Smith '78
Gregory D. Smith, Sr. '76
Gregory D. Smith, Jr. '05
Valjeaner Ford '74
Callie Brewington '81
Ontario Brewington '94
Elizabeth Hicks Brewingron '80
Sylvia Brewington Rivers '96
Gloria Brewington '83
Shawn Conyeers '99 and '02
Judy Sansbury Godwin '78
James Godwin '76
Monica Godwin '05
Eric McAllister '98
---
The Family of the Year Award recognizes and honors the families of four or more family members (Ex. mother, father, sister, brother, son, daughter) who graduated from Fayetteville State University, and who continue to bring credit to their family and to the University, through their achievements and active involvement in their respective communities. The Family of the Year is honored in April during Founder's Day Convocation with an attractive university plaque and brief biography of the family in the program. Nominations are currently closed.
Past Families of the Year:
2017- The Miller-Gillespie Family
2016- The Patterson Family
2015- The Offie and Cora Brown Family
2014- The Cisrow and Octavia Prince Thomas Family
2013- The Barnes and Braswell Family
2012- The James and Mallie Monroe Family
2011- The White/ McAllister Family
2010- The Larry and Hattie Bush Family
2009- The Late Charlie and Nellie Marable Family
2008- The Rev. Ernest and Mable Bacote Family
2007- The Rev. James and Susie Evelyn Sparrow Family
2006- The Late Rev. George and Cora Steele Family
2005- The Robert and the late Addie Brown Melvin Family
2004- The Rev. Bessie Moore Family
2003- The Alvin and Ruth Taylor Family
2002- N/A
2001- The Dennis R. and Polly Simpson McNair Family
2000- The Earl and Mildred Best Smith Family
1999- The David O' Berry and Maggie Darden Bell Family
1998- The Wilson and Maudie P. Lawrence Family
1997- The Henry Herman and Bessie Parker Family
1996- The George W. and Betty Brown Family
1995- The Josephine Rozier Thompson Family
1994- The Paul and Annie Bryant Family
1993- The Roy and Reather McNeill Family
1992- The Raymond and Myrtle Battle Family
1991- The Rev. D. Hector and Henrietta McEachern Family
1990- The Gabriel McNeill Family
1989- The Vivian Diggs Family
1988- The Rev. Jeremiah and Leolar Williams Family
1987- The Cornie Lee and Ella Mae McLauchlin Family
1986- The David Hill Family
1985- The Batrice Bracey Family
1984- The Jessie Mae Owens Family
1983- The James B. Wright Family