Future Alumni
Greetings New Alumni,
Congratulations on reaching this momentous milestone! It is an honor to welcome you, and to now call you a fellow alumni of our beloved Fayetteville State University. As an alumni of our great institution you will find that there is a network of Broncos ready to assist you as you transition into your next phase of life. Your Bronco family consists of over 23,000 alumni who reside all across the world. This extended family is ready to receive you with open arms, you need only call upon them. I can personally attest that they are always more than willing to offer assistance.
As a new graduate, I encourage you to become active with the FSU National Alumni Association. Your dues for the first year have been waived as a courtesy. What a wonderful way to welcome you into the fold!
I encourage you to access your network of Broncos. Get connected. Get involved. You will find that there is no more rewarding experience than connecting with fellow alumni to reminisce, support each other, and impact the lives of students. By living our motto, Res Non Verba, out loud through your continued participation, together we will ensure that tomorrow will belong to many Broncos yet to come!
In Deed and Word,
YaKima Rhinehart, '96
Senior Director of Alumni Affairs
I knew we could do more to help out with food insecurity, and if we had the opportunity, I wanted to do it. This was one of my platforms
Joel Cook
The Campus Kitchen at FSU
Read more
Congrats New Graduates
The Office of Alumni Affairs & the National Alumni Association are your two lifetime connections to FSU. We keep you informed through the FS&U magazine and White & Blue Alumni Newsletter, programs, and social networking. We offer you social and professional networking through dozens of alumni groups nationwide.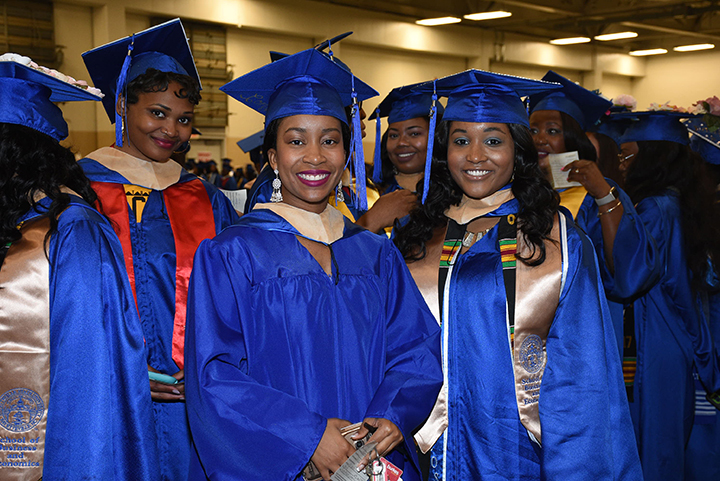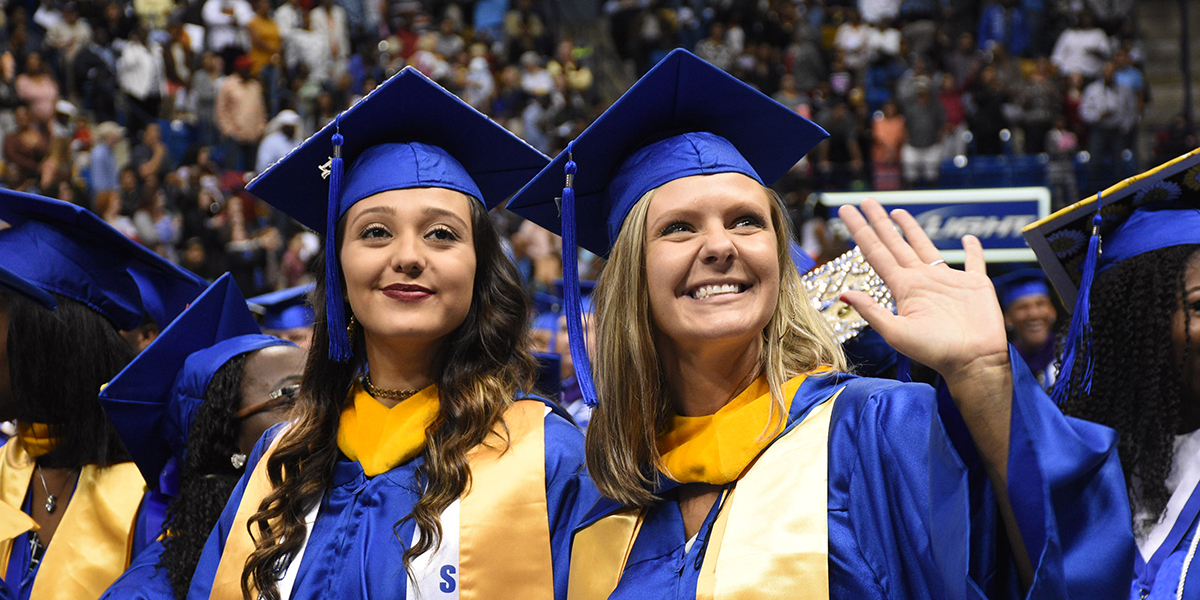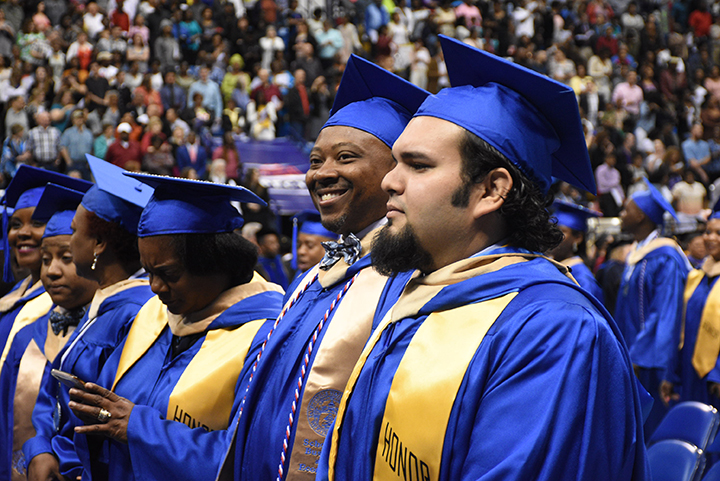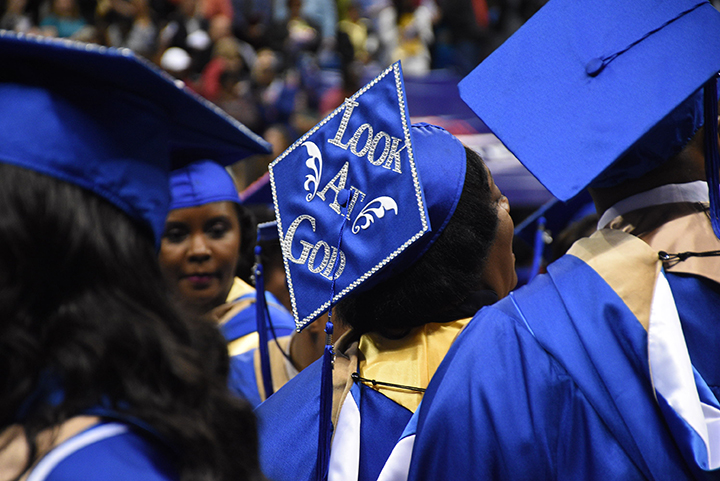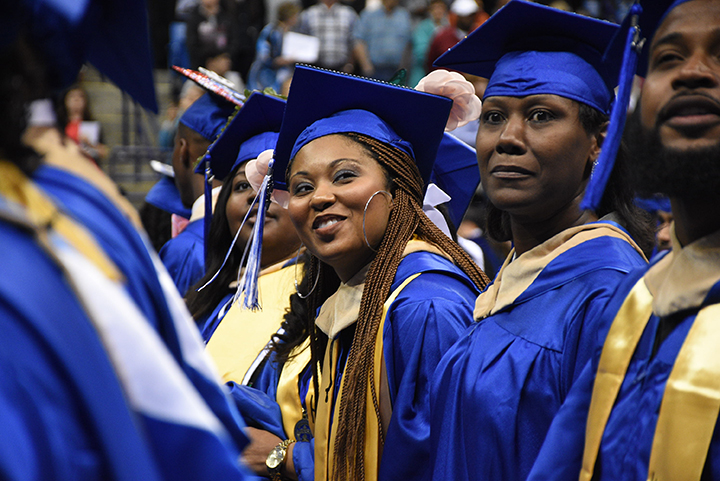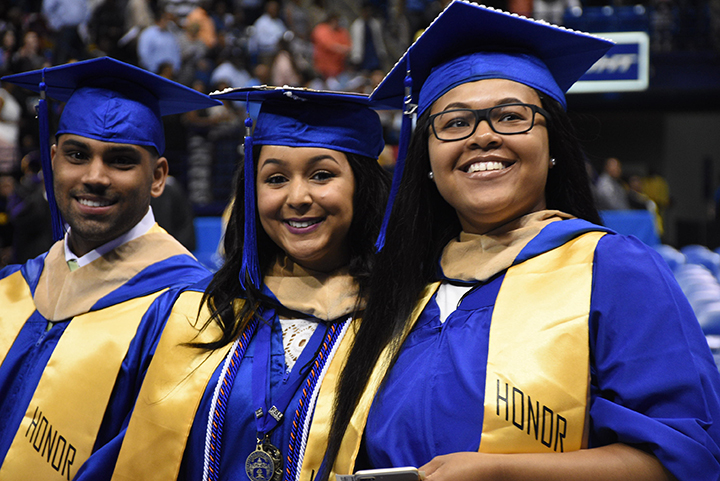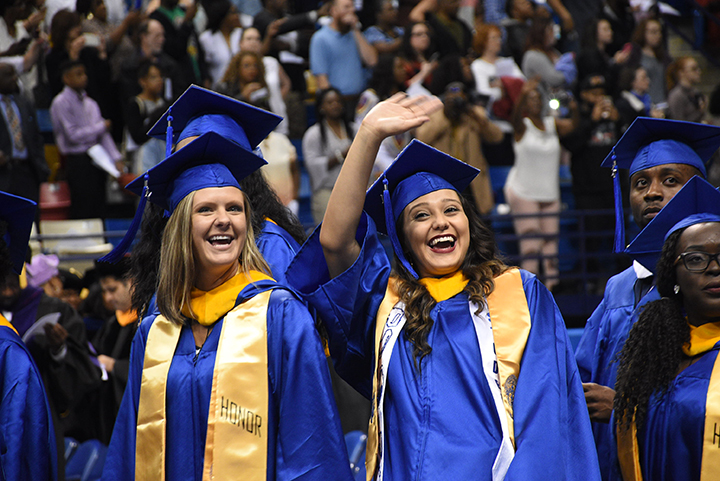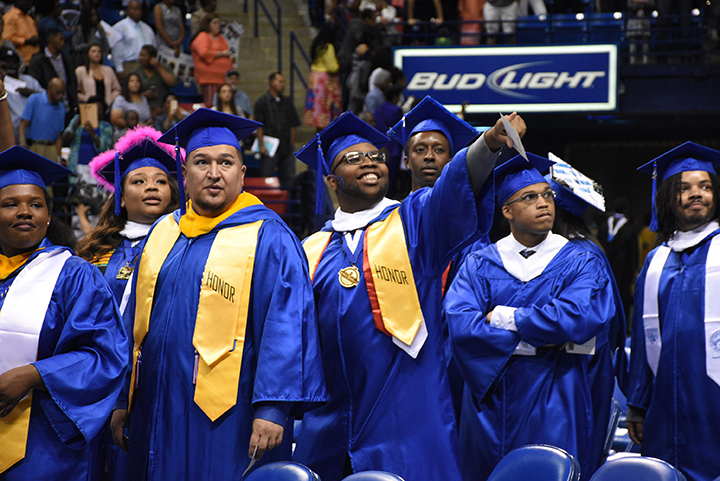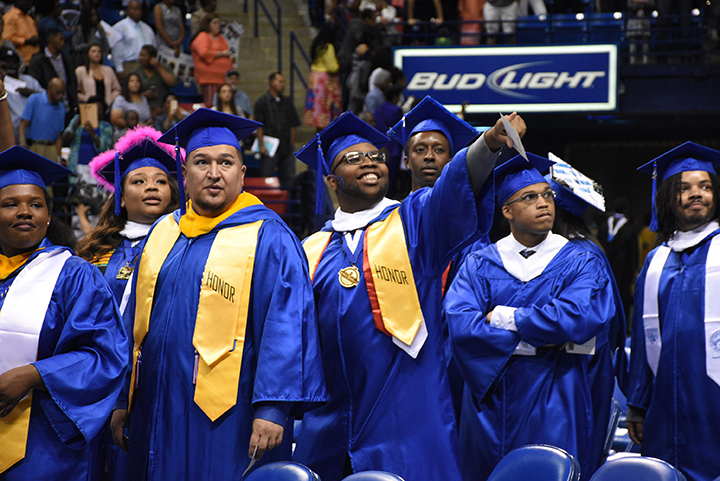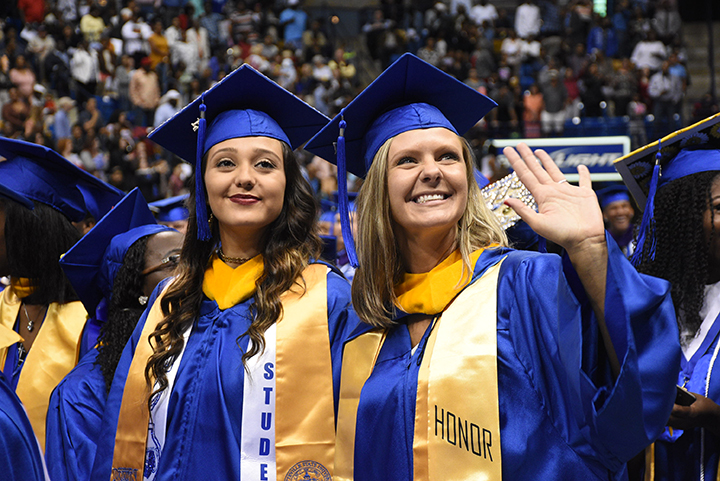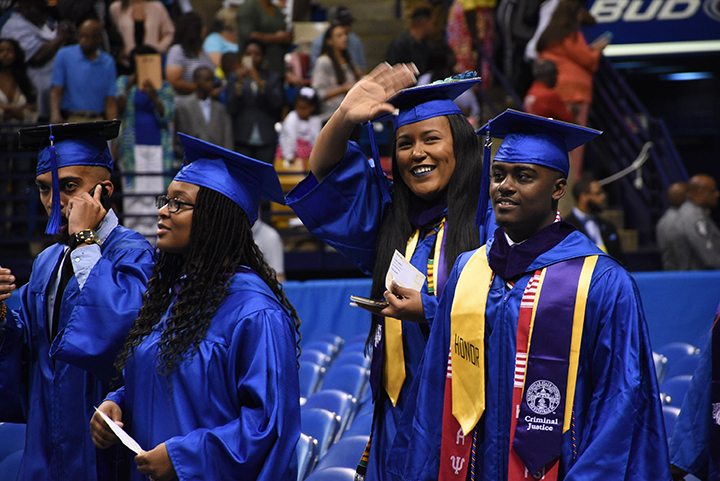 Join the NAA
More than 38 chapters sponsor activities throughout the year. Join your local chapter as they send off our new students, party to support scholarships for students, and fellowship with fellow Broncos.