Fayetteville State University Offers Opportunity Scholarships to Incoming Students from Eastern North Carolina
Funding helps new and transfer students close the gap between financial assistance and unmet need
Date: February 21, 2023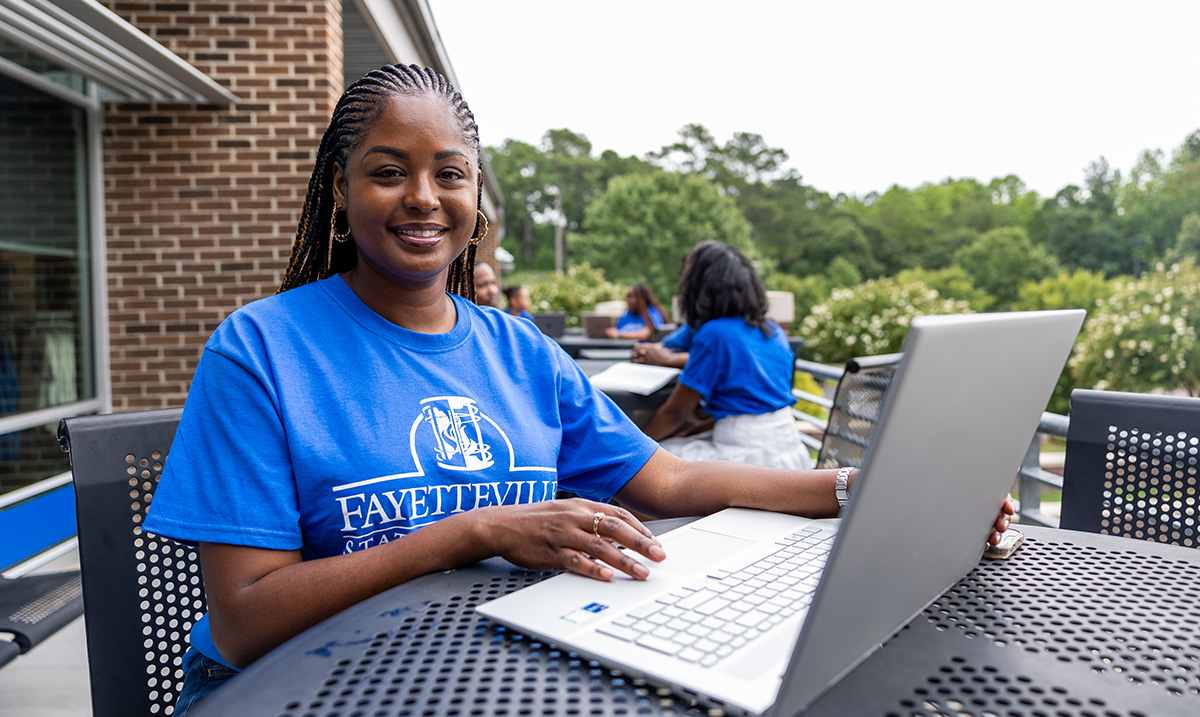 Fayetteville, N.C. (February 21, 2023) — Fayetteville State University (FSU) offers scholarship support to new and transfer students from Eastern North Carolina's most distressed counties to reduce college costs and remove financial barriers to earning a college degree.
Based on financial need and academic achievement, FSU's Bronco Opportunity Scholarship is designed to reduce the cost of undergraduate tuition, ease financial stress and make a college degree more accessible and achievable. Newly admitted first-year and transfer students in good academic standing and pursuing an undergraduate degree who meet specific criteria are eligible to apply. Opportunity Scholarships are awarded pending availability of funds. The deadline to apply is May 1, 2023.
Among other benefits, opportunity scholarship recipients receive:
A renewable four-year scholarship covering unmet need
A laptop computer
Career coaching and academic planning guidance to help with career preparation, internship opportunities and job placement after graduation.
"Fayetteville State University is committed to making college accessible and affordable for every student regardless of their financial circumstances," said Teresa Thompson-Pinckney, Ed.D., associate vice chancellor for student success and enrollment management. "We know how important a college degree is for future success, and we are determined to remove as many barriers as possible to help anyone who wants a college education achieve that goal."
In addition to FSU's status as an NC Promise School, the university offers free summer school through the 30/60/90 Program, Military Tuition Scholarships for military-affiliated students and their families, and a broad range of resources and support through Bronco One-Stop to help ensure students' success throughout their academic journey up to and through graduation.
For more information or to apply, visit Bronco Opportunity Scholarship. For additional information on financial assistance visit FSU Financial Options.