Fayetteville State University Welcomes Noted Healthcare Executive as its 2023 Graduate Commencement Speaker
Dr. Roxie Wells will speak at the graduate student ceremony on May 12, 2023
Date: April 17, 2023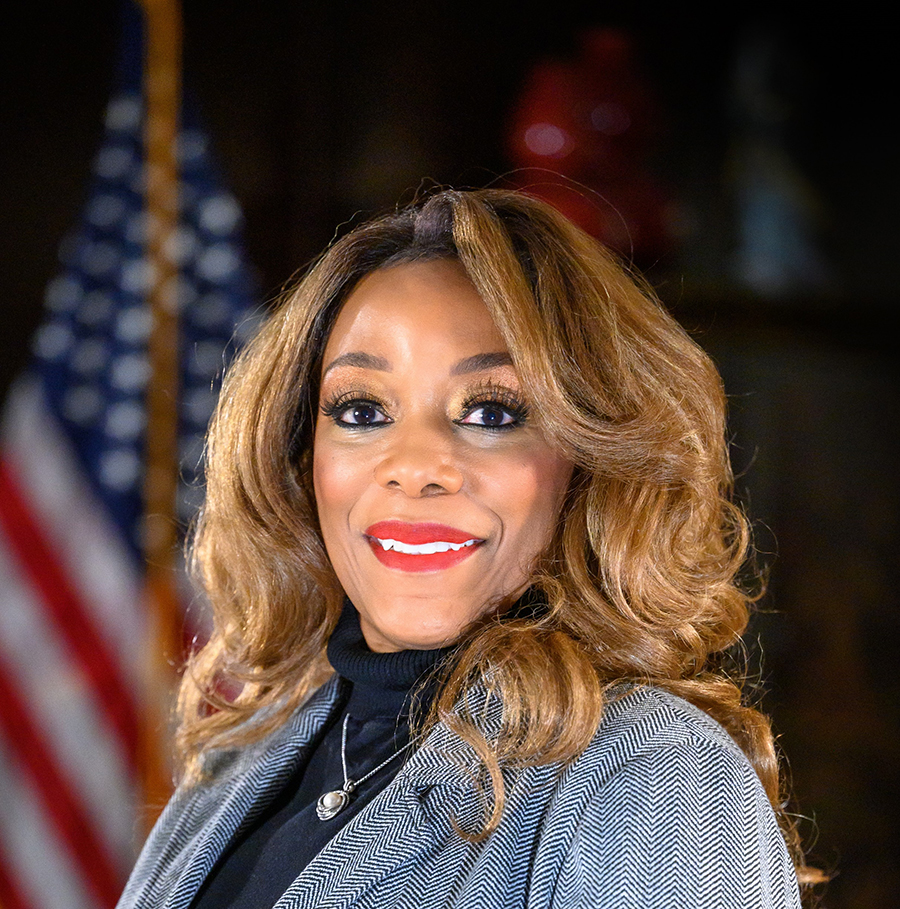 Fayetteville, N.C. (April 17, 2023) — Fayetteville State University (FSU) is pleased to announce that Dr. Roxie Wells '92, a physician executive who's played a leading role in shaping healthcare delivery and policy in North Carolina for nearly 20 years, will deliver FSU's Spring 2023 graduate commencement address. The ceremony will be held Friday, May 12, at 10:00 a.m. at Capel Arena. Additional FSU commencement information is available online. Media credentials for the ceremony are available upon request.
"We are very excited to welcome Dr. Wells, one of FSU's most accomplished alumnae, to speak at this year's graduate commencement ceremony," said FSU Chancellor Darrell T. Allison, J.D. "Her multifaceted success in the workplace is an inspiration for all FSU alumni, and I know her address will be especially meaningful to our graduates about to embark on the next phase of their life's journey."
Wells holds a bachelor's of science in biology from FSU and earned her medical degree from East Carolina University's Brody School of Medicine. She has enjoyed a diverse and distinguished career, having served in settings ranging from the bedside to the boardroom. She's the president of Cape Fear Valley Hoke Hospital in Raeford, North Carolina. She is one of the few hospital leaders who still maintains a clinical practice, having started her healthcare career as a family practitioner.
Wells has also made quite an impact on FSU. She co-chairs FSU's Board of Visitors, and she has been featured in the Dr. Clarence E. Lloyd Speakers Series on campus. She's been active in the Fayetteville State University National Alumni Association.
Wells is a trusted voice for community and rural health. She believes that healthcare in rural and underserved communities must be "a community-wide collaborative," having worked closely with organizations in her communities as an advocate for access to quality healthcare for all. Her expertise on healthcare issues has been sought by the N.C. General Assembly, the Secretary of the N.C. Department of Health and Human Services, and the governor of North Carolina, according to her bio. She is a twice-weekly contributor of helpful health tips for "Morning Motivation," a radio program on WIDU (1600-AM).
Wells has been closely associated with several influential organizations in the healthcare space, including the North Carolina Healthcare Association (NCHA), for which she serves as a trustee. She chairs the Board of Directors of Carolina Collaborative Community Care, which offers care management and disease management services in Cumberland and surrounding counties.
She recently finished a three-year term as a trustee of the American Hospital Association. She was a member of the Health Improvement Advisory Council of the Kate B. Reynolds Charitable Trust.