Office of the Chancellor
Each constituent institution of the University of North Carolina System is headed by a chancellor who is the chief executive officer for their institution. The chancellor is responsible for carrying out the policies of the UNC System's Board of Governors and the Fayetteville State University Board of Trustees. The chancellor has wide discretion related to decision-making on administrative, personnel, academic, and budget matters. The Office of the Chancellor provides administrative, organizational, strategic, and compliance services to advance the university's strategic priorities.
Invite Chancellor Allison to Your Event
A Message from Chancellor Darrell T. Allison

Dear Bronco Family,
I am incredibly proud and honored to have the opportunity to serve as Chancellor of Fayetteville State University. My passion for this position is two-fold. My siblings and I were the first in our family to attend college and we all did so at an HBCU institution that nurtured us, gave us a strong foundation, and prepared us for successful careers. Because of that rich investment I feel compelled to give back in a way that will help build on to the history of FSU and provide more opportunities to our current and future students.
I am often asked about my vision for FSU. It begins with the sincere desire to create an extraordinary impact on this university and provide our students with the best opportunities that will propel them into a successful future. But this vision must be a "we" vision - not a "me" vision. Therefore, this next chapter at FSU can only be built through open dialogue; generating new ideas that helps us all reimagine what FSU could be today and in the future. I am a collaborative leader and believe that we should all be connected to the same goal. I will be intentional to bring you - students, faculty, staff, alumni, and community - into this process.
Based on the conversations I have had with our stakeholders I have initial thoughts on our focus. We have tremendous strengths that we can leverage. We have top caliber nursing, business, sociology, criminal justice, social work programs, and more. Our faculty works hard to make sure they deliver a quality education. Our staff members show up every day in support of our students. Our alumni keep a watchful eye on their alma mater. Moreover, we have one of the strongest Division II athletic programs in the state where we have competed for 20 CIAA championships over the last 5 years. I strongly believe we have all the elements we need to move full steam ahead to ensure every student has a chance to succeed.
We must look to find ways to strengthen all programs. We will assess, evaluate, and work to become leaders in areas that need our support. For example, I am going to be focused on advancing our work in educating military-affiliated students, where FSU ranks 4th out of 16 within the UNC System constituent institutions. One of my first priorities will be to connect with leadership at Fort Bragg and other military installations to learn about their priorities and see how we can best work together. I think we can be the top HBCU in the nation in educating military-affiliated students.
Our students are the foundation of this Bronco community, and I will work hard to ensure that we are always putting them first in all that we do. As our faculty and staff continue the work of preparing them for their careers, I will do my part to make sure that we have the resources needed to make their success a reality. Significant investment in FSU Career Services will be a must as we work aggressively to create robust paid internship opportunities beginning the second semester of a student's sophomore year, ultimately establishing a strong pipeline through graduation, and as our students enter the workforce.
Further, as part of my commitment to FSU, I plan to make sure our university remains one of the most affordable universities in North Carolina. We all know the impact that student loan debt has on new graduates just entering the job market, particularly with the new challenges brought on by COVID-19. My goal is to secure necessary resources that will make FSU the affordable choice for a high-quality education in the Sandhills region.
I want to be fully connected with the Fayetteville community. My wife, my two daughters and I are very excited about moving to this community and becoming neighbors, tax-paying citizens, and community partners. I know how important FSU is to the community and how important the community is to FSU. FSU provides education, jobs, cultural and recreational experiences to our students and our community. The community provides services, employment, entertainment, and opportunities to our students. Together we create the essence of this community, and, together, we will work towards a common good.
Finally, I will be sharing my ideas and listening intently to all of you. I will incorporate everyone's input and develop an actionable plan to achieve these goals. I look forward to building a better and stronger Fayetteville State University with you.
---
The Chancellor's Cabinet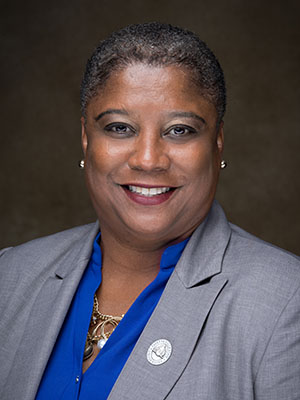 Dr. Monica Terrell Leach
Provost and Vice Chancellor for Academic Affairs
Prior to joining FSU, Dr. Leach served as the Senior Associate Vice Chancellor for Enrollment Management and Academic Affairs at North Carolina Central University (NCCU). She was responsible or leading numerous enrollment management departments. She oversaw a divisional budget of over $144 million which included administering scholarships and student aid.
Leach served at North Carolina State University (NC State) for nearly 18 years in many capacities, holding the positions of Assistant Dean for Academic Affairs and Director of Diversity Programs in the College of Humanities and Social Sciences; Assistant Vice Provost for Enrollment Management; and Interim Department Chair in the Department of Social Work.
Dr. Leach has also participated in a myriad of administrative professional development programs throughout her career, including serving as a fellow for the AASCU Millennium Leadership Institute, 2019-20 and in the Harvard University Women in Leadership Initiative, 2016. Leach received her Bachelor of Science Degree in Business Education from Louisiana State University in Baton Rouge. She earned her Master of Education in Adult and Community College Education, and a Doctor of Education in Higher Education Administration from NC State.
Academic Affairs
---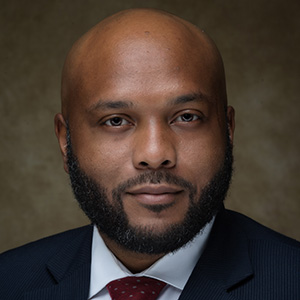 Wesley Fountain
Vice Chancellor for External Affairs and Military Relations
"Mr. Fountain has served at FSU since 2010 in a variety of capacities from government relations assistant to director of constituent relations to his current role as AVC for Community Relations and Economic Partnerships. At every level, Mr. Fountain has excelled, whether at the community level, state government affairs and when forming and leveraging economic partnerships around development. Through his expertise and diligence, Wesley has been a tremendous asset in supporting the university's priorities in every way," says Chancellor Darrell T. Allison. "In light of recent and historic fortunes for this university, this new division's responsibilities have grown exponentially and has caused me to refocus and provide the necessary resources needed to invest in additional personnel toward FSU's overall expansion."
---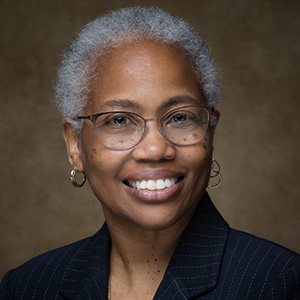 Wanda Jenkins
Vice Chancellor for Legal, Audit, Risk, and Compliance
Ms. Jenkins currently leads the Division of Legal, Audit, Risk and Compliance where she is responsible for managing the legal, safety, ethical and compliance needs of FSU. Ms. Jenkins has over 30 years of experience as a university attorney. She began her service with FSU as the University Legal Counsel and previously served as the Associate University Counsel at North Carolina State University. Ms. Jenkins also served as a Financial Analyst at Cornell University in Ithaca, New York and as a Business Officer at North Carolina State University.
Division of Legal, Audit, Risk and Compliance
---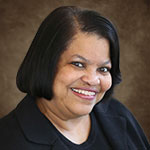 Dr. Juanette Council
Vice Chancellor of Student Affairs
Dr. Council has risen through the ranks at Fayetteville State University and has over 30 years of progressively increasing experience in supervision of student affairs departments; development of co-curricular programs and budget management. While at FSU, she has served as the Drug Education and Prevention Coordinator, Director of Student Activities & Student Center, Assistant Vice Chancellor for Student Affairs and as Associate Vice Chancellor for Student Affairs since 2003. As Associate Vice Chancellor for Student Affairs she has served as a key member of the Student Affairs senior leadership team, provided strategic management and coordination of services, programming and procedures directly impacting the student experience. A student advocate, Dr. Council was selected as FSU Employee of the Year in 2018 for her dedicated service to the university.
Division of Student Affairs
---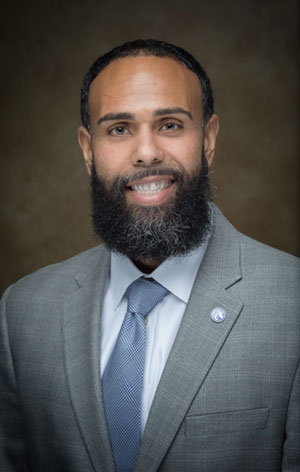 Dr. Hector M. Molina
Vice Chancellor for Information Technology and Telecommunications Services and Chief Information Officer
Dr. Molina is responsible for overseeing the Information Technology Division well as the entire technology portfolio. Dr. Molina provides strategic vision and leadership to FSU to advance the teaching, research, and service missions through the utilization of data and information technology. Prior to his arrival to FSU, Dr. Molina served at East Carolina University for seven years as the Deputy Chief Information Officer. Throughout Dr. Molina's career, he has gained the respect of his peers as a highly esteemed senior administrator with stellar communication skills, cross-functional teaming capabilities, and building client relationships systems. In addition to this vast knowledge, he has utilized his expertise toward overseeing the technology procurement processes, compliance, data security, physical security, as well as standards and practices areas. As a US Marine Corps veteran, Dr. Molina served as ITTS/Telecommunications supervisor. He has served as an adjunct professor at institutions such as Sanford-Brown College and the University of Louisiana at Monroe. He has also authored articles on IT governance and other topics within higher education.
---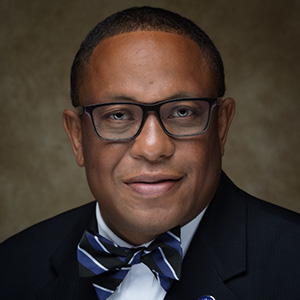 Anthony Bennett
Director of Athletics
Mr. Bennett has 15 years of managerial experience as an athletics administrator at the collegiate level. Prior to his appointment at FSU, he served as Associate Athletic Director at Winston-Salem State University (WSSU). At WSSU, Mr. Bennett provided oversight of 12 athletic programs, five support programs, and a $4 million athletic budget. Bennett is no stranger to FSU athletics. For five years, he served as Assistant Director for Operations and Athletic Compliance. His duties included oversight of the day-to-day operations of the FSU Athletic Department, coordinating logistics for 10 athletic and special events sponsored by the FSU Athletics Department, and supervision of the sports information staff, athletic trainers, and student academic support staff. He also served as the liaison for FSU and National Collegiate Athletic Association (NCAA) regarding compliance issues, eligibility, and certification concerns. Mr. Bennett is currently responsible for 12 varsity sports programs and more than 20 coaches and assistants. Other duties will include oversight of the department's fiscal resources, insuring compliance with all relevant institutional, CIAA, UNC system and NCAA rules and regulations; and developing, implementing, and continuously updating the Strategic Plan for the department.
Athletics
---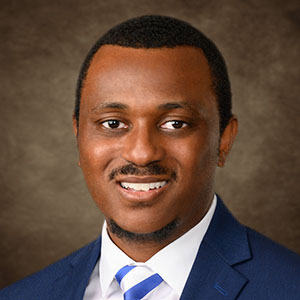 Chris Davis
University Advancement, interim
Chris Davis, a native of Fayetteville, NC comes to FSU with a decade of experience in various areas of higher education fundraising. Prior to his role at FSU, Chris Davis served as Associate Director of Development with the University of North Carolina at Chapel Hill College of Arts and Sciences Foundation. During his tenure, Chris Davis was able to help raise millions to support several initiatives across campus. In addition to his duties as a major gift officer, he managed development efforts for the Department of Exercise and Sport Science, six Global Area Study Centers and the Office of Study Abroad within the College of Arts and Sciences.
Before coming to UNC, Chris Davis served as Director of Annual Giving at the University of North Carolina at Pembroke where he oversaw all areas of the annual giving program for the University. Prior to UNCP, Chris Davis held several athletic fundraising positions, most notably with The Ohio State University Buckeye Club and for the Wolfpack Club at North Carolina State University.
At FSU, Chris Davis will manage the day-to-day operations of the overall Division of University Advancement.
Chris Davis earned his undergraduate degree from North Carolina Central University and a master's degree from North Carolina State University.
---
Greg Lovins
Business & Finance, interim
Greg Lovins brings over 30 years of experience in higher education finance and operations, including 25 years at Appalachian State University, with 10 years as the Vice Chancellor for Business Affairs. His responsibilities at Appalachian included budgeting, accounting, purchasing, auxiliary services, police and public safety, emergency management, environmental health and safety, facilities operations and design and construction. Mr. Lovins also served as Vice President of Business and Administration and Chief Financial Officer for Lander University and worked at UNC Charlotte and with the Office of the State Auditor. His most recent experience is serving as a Director with First Tryon Advisors of Charlotte. Mr. Lovins has also served on the Board of Directors and as Treasurer of the Southern Association of College and University Business Officers.
Mr. Lovins received his MBA from Appalachian State University and his BS in Accounting from the University of North Carolina at Chapel Hill. He is a Certified Public Accountant and holds a Municipal Advisor Representative License (Series 50).
---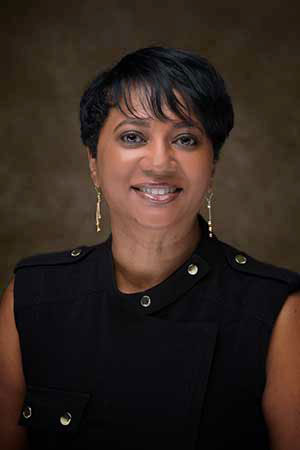 Samantha McKenzie Holmes
Chief of Staff
Ms. Holmes is responsible for the day-to-day administrative and operational functions of the University. She works closely with the Chancellor and the cabinet members to manage the overall operations of FSU, while also providing oversight for the Office of Communications and Human Resources. Holmes brings more than 25 years in the communications field, 15 years within the UNC System. She recently held a position as the Director of Marketing Communications for the UNC System, where she served as the marketing and communications staffer on the Board of Governors Historically Minority-serving Institutions committee and the Racial Equity Task Force. Previously, she served as Director of Marketing and Communications in the Division of Student Affairs at North Carolina Central University, and Director of Media Relations at North Carolina A&T State University.