EDA University Center
The EDA University Center at Fayetteville State University (FSU) was established with a grant from the U.S. Economic Development Administration to support regional business expansion.
The Center provides program support for entrepreneurial and small business growth, with specific focus on traditionally marginalized populations within a six-county region neighboring Fayetteville State University (Bladen, Cumberland, Harnett, Hoke, Robeson, and Sampson counties). Participants are required to complete coursework on key business success factors and perform market tests to confirm the viability of their proposed business models.
In collaboration with Carolina Small Business Development Fund (CSBDF) the Center also provides emerging entrepreneurs and existing small businesses with significantly improved access to capital through start up microloans of $500 to $2,500 or larger working capital loans for business expansion and improvement. Loan eligibility and terms are determined by CSBDF.
The Center's eight-week online entrepreneurial training course covers small business pandemic recovery topics including transitioning from a brick-and-mortar to an e-commerce business, rebounding and rebuilding during an economic crisis, and marketing a business online and on social media.
The EDA University Center at FSU has also expanded its focus to include support and services for small business owners with COVID-19 business recovery efforts. New initiatives include prototyping support through 3D printing, assistance for those interested in participating in the supply chain for various disinfectant products, and research and guidance for those interested in creating a more powerful online presence. Research indicates that the pandemic will lead to a new normal, with an accelerated pace toward greater online client interaction. FSU faculty and students will be prepared to assist businesses in meeting emerging challenges and creating opportunities.
What Makes Us Different?
The FSU EDA University Center takes a holistic approach to entrepreneurship. If you are an aspiring underserved entrepreneur discouraged by the traditional lack of access to financing sources to launch your business venture, we'll provide you with the access, information, and tools necessary to help you get started.
We will work to connect you with consultants, partners, and mentors to educate you on the important aspects of business and empower you as budding entrepreneurs to take ownership by participating in market testing of your business proposal. The FSU EDA University Center and its campus, local, and regional partners are here to assist you every step of the way, from concept to fruition. We look forward to working with you!
Social Media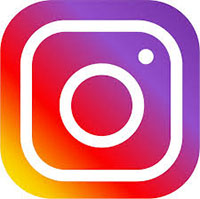 @FSU_EDA_university_center
Partner & Resources
FSU Professional Schools and Centers
State and Federal Agencies
Community Development Organization
Eligibility Requirements & Application
Program participants must:
> Be a United States citizen
> Be a resident, aspiring entrepreneur/or existing small business owner in one of the following Southeastern NC counties: Bladen, Cumberland, Harnett, Hoke, Robeson, Sampson
| | | |
| --- | --- | --- |
| Bladen | Hoke | |
| Cumberland | Robesson | |
| Harnett | Sampson | |

> Demonstrate a need for financial support and business resources
> Show how their proposed product and/or service is addressing an assessed need and can generate a profit
> Be willing to participate in a required 8-week course, communicating with the program instructor and assigned mentor on a regular basis
> Produce a viable business plan and budget at course's end that can be used to apply for microloans or expansion loans
Please download a copy of the program application here. Completed applications can be emailed to Malika Bennett at mmbennett@uncfsu.edu.