Past Robotics Projects
Bot Language

Funded by the Defense Threat Reduction Agency
---
About the project
One of the most important goals for our defense agencies is threat identification. Identifying threats manually is dangerous for our warfighters. It would be better if we were to send in a robot that can identify threats, label them, and then report back with their findings. For this project, our students have to train humanoid NAO robots to identify objects and be able to use natural language to identify these objects. The end goal for this project is for the robot to be scan a scene and then describe what it is viewing.
---
Students in the Bot Language project:
Robert Deal
Germaine Gregory
Raymond Kimble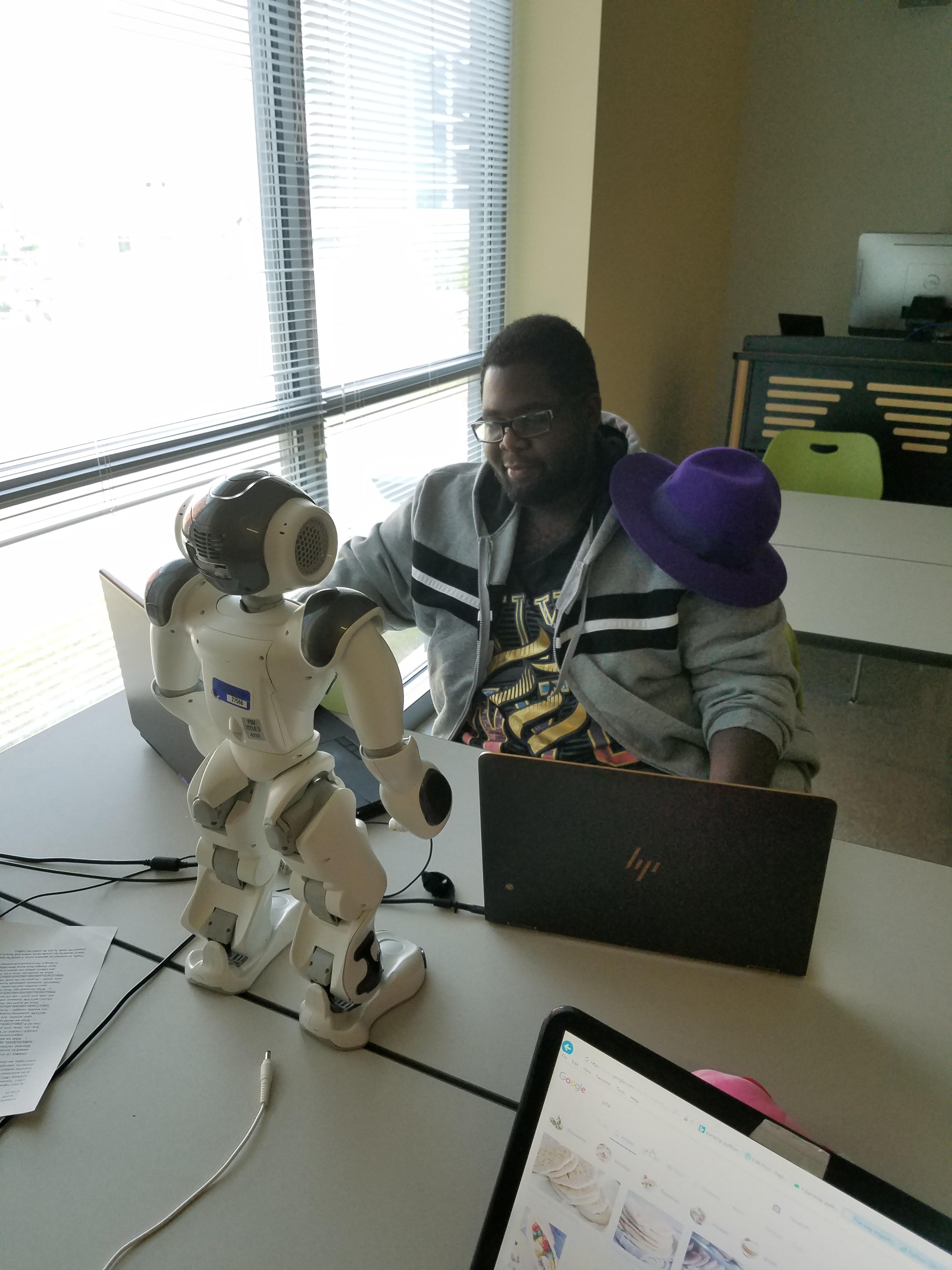 One of our students working with a NAO robot.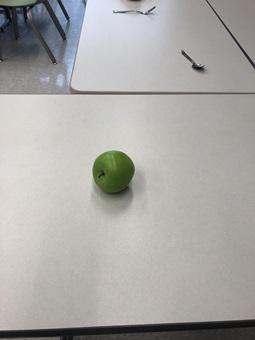 Example of sample objects such as the apple, spoon and fork.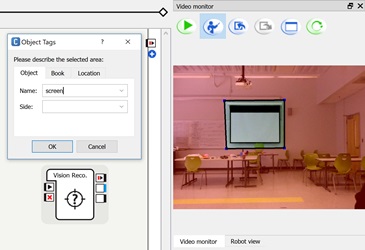 Example of teaching the robot to recognize the screen on the wall.
---
---
Swarmathon

Funded by the National Aeronautics and Space Administration
---
About the project
NASA has the stated goal of sending astronauts to Mars by 2030. Once the astronauts reach Mars, they will need places to live. Sending the materials to Mars ahead of time is cost-prohibitive. It would be better if we could find the materials in situ. One way to find those materials is to send robots out to look for them. NASA created a competition that explores this idea, by providing schools with 3 robots to program. Each of the robots is to be sent out to look for resources and bring them back to a collection plate. This was a a multi-year project. In 2016, Fayetteville State University won first prize.
---
Students in the Swarmathon project:
2016
Michael Backus
James Fisher
Nathaniel Spindler
Tyrone Thomas-Wesley
Samuel Ndiwe
Syrus Gaddy

2017

Casey Lorenzen
Daphne Faircloth
Catherine Spooner
Josh Cohenour
Samuel Cooper
Donny Lopera

2018

Tasha Law
Armondo Colon
Ben Lowers
Brett Cole
Edward Peterson
John Caldwell
Josh Adams
Keyona Parker
Michael Rivera
Nicholas Chambers
Samantha Halam
Yuan Gao
Zachery Butler
---
FSU team won the grand prize for 2016