Office of Customized Training and Technical Assistance
For organizations in search of leading edge approaches to meet newly emerging challenges Fayetteville State University offers customized training and specialized technical assistance. Academic thought leadership is provided in a broad array of fields, including Data Analytics, Operations Management, and Scientific Applications.
Located Near Fort Liberty, North Carolina, Fayetteville State University is a constituent institution of the highly regarded University of North Carolina system. Eight FSU academic programs are rated as among the best in the nation for excellence and affordability.
---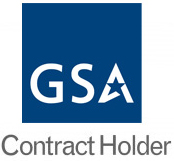 The University is an approved federal contractor under GSA Contract #47QRAA19D0032. The University's CAGE Code is 0KT18. The DUNS # is 067188979.
---
Key areas of FSU expertise
ANALYTICS
Cybersecurity
Data Analytics
Artificial Intelligence
Geospatial Information Systems
SAP / Operational Planning & Implementation Systems
OPERATIONAL IMPLEMENTATION STRATEGIES
Project Management
Leadership
Innovation / Entrepreneurship
Conflict Zone Economic Recovery
Emergency Planning & Preparedness
Military Mental Health
SCIENTIFIC APPLICATIONS
Robotics
Forensic Analysis
Chemistry / Materials Science
Biological Sciences
Computer Systems
---
Illustrative Prior FSU Experience
Trained Army personnel in Project Management, Cybersecurity, and Conflict Zone Economic Recovery
Established a Specialized Masters of Social Work program for US Military personnel
Collaborated with the Army Research Lab on Artificial Intelligence and Machine Learning
Assessed regional economic impacts of prospective changes in troop strength at Fort Liberty, NC
Funded by the Health Resources Services Administration to recruit veterans to undergraduate nursing programs and to equip them for success through collaborative community partnerships
Developed a case study around Epidemic Models for Bioterrorist Attack for the Womack Army Medical Center Research Symposium
Researched Optimization of Drone Allocation and Coverage for Disaster Zones
Developed optimized location analysis for North Carolina Department of Motor Vehicles prospective new office and mobile site customer-facing operations
Analyzed opportunities to enhance waste-to-energy conversion for hog farming operations
Evaluated efficacy of a regional HUD grant in achieving agency objectives
Training Options
Workshops can be held on the FSU campus, at the clients' premises, or online.
---
Additional Points of Distinction
Military students report consistently high satisfaction with FSU training
Center for Defense and Homeland Security has 90%+ pass rates for CompTIA, CCNA certifications
FSU is the first university in the Southeastern U.S. to be awarded status as an SAP NextGen Lab

SAP is the information systems foundation for the Army's Global Combat Support System (GCSS)
Faculty and partners are trained in current and potential future GCSS capabilities

FSU and FSU faculty have patents issued or pending in such areas as wound care, non-toxic pesticides, electro-thermal materials, and oil spill remediation/recycling
---
Special Accreditations

The Broadwell College of Business and Economics (BCBE) is accredited by the Association to Advance Collegiate Schools of Business (AACSB), the most prestigious and rigorous accrediting body for college business programs

Computer Science program is accredited by ABET, a technical body providing accreditation in STEM disciplines

Chemistry program is certified by the American Chemical Society, the standard of excellence for undergraduate chemistry programs

Geospatial Intelligence program is one of only 17 in the nation accredited by the U.S. Geospatial Intelligence Foundation

FSU has the only undergrad forensic science program in North Carolina accredited by the Forensic Science Education Programs Accreditation Commission, the preeminent forensic science accreditation body.

Social Work programs are accredited by the Council on Social Work Education, the primary accrediting agency for U.S. social work