Two Fayetteville State University Students Selected as Mary Ellen Pleasant Entrepreneur Fellows
Date: February 28, 2019
Fayetteville State University (FSU) students Deandra Simpson and William "Ben" Rogers were among 25 individuals selected for the inaugural cohort of Mary Ellen Pleasant Entrepreneur Fellows (MEPE) selected by The Center for Minority Serving Institutions (CMSI), in partnership with minority-owned recruitment marketing platform, The Whether.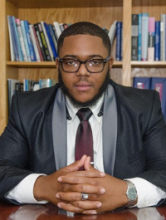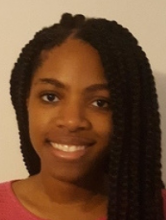 The MEPE Fellowship aims to increase future entrepreneurs from historically black Colleges and universities (HBCUs) and is part of a $775,000 Innovations in Career Advising grant from the Bill & Melinda Gates Foundation.
Simpson is a sophomore Nursing major with a double minor in Biology and Spanish from Fayetteville, NC. Rogers is a senior from Charlotte majoring in Business Administration with a concentration in Management.

HBCU students can build a peer advising startup through a 10-week virtual fellowship during the spring 2019 semester with the help of The Whether's virtual business and marketing-focused curriculum and their scientifically-validated Clarity Assessment. The Clarity Assessment is focused on sharpening the critical thinking skills of students about their post-secondary life. The fellows will be responsible for introducing the assessment on campus to professors, student organizations, and individuals. Per the grant, their main goal is to gather feedback and help their peers, while also experimenting with various business principles to maximize their reach.

The Whether Founder and CEO, Chris Motley said, "We received over 300 applications with more than 80 making it to the interview round. Our team made a very conscious effort to consider a diverse set of criteria that went beyond major and GPA."

As The Whether narrowed down who to choose for the fellowship, they took into account multiple factors:
Interview preparedness
Interview execution
On-campus involvement
Bonus task completion in the application
Clarity Assessment professional values and key strengths
Responsiveness to messages
School Leadership Engagement
Throughout the fellowship, fellows will learn key startup principles and the components to successful and sustainable entrepreneurship, participate in a virtual curriculum on marketing, the customer funnel, virtually collaborate with The Whether's peer advising platform across partner institutions, and experiment with innovative techniques to assist students on campus in identifying career paths and interests. Fellows will keep track of their impact on campus by measuring the number of students they've reached, those who have completed their Clarity assessment, and those who have provided feedback about the effectiveness of their peer advising startup.

About Fayetteville State University
Fayetteville State University is a constituent institution of The University of North Carolina and the second-oldest public institution of higher education in the state, having been founded in 1867. FSU offers degrees at the baccalaureate, master's, and doctoral levels. With more than 6,300 students, Fayetteville State University is among the most diverse institutions in the nation. To learn more about Fayetteville State University, visit https://www.uncfsu.edu. Chancellor James A. Anderson is the 11th chief executive officer.
Tags:
Broadwell College of Business and Economics
News