BCBE Highlights
Find BCBE news, feature stories, and other happenings.
Fayetteville State University Online MBA Among U.S. News & World Report's Best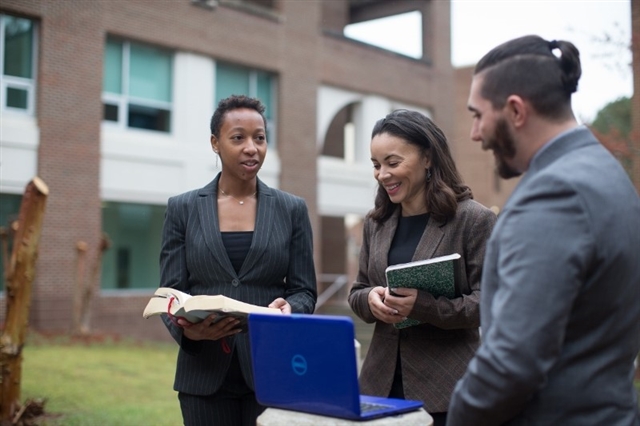 Fayetteville State University's (FSU) Online Master of Business Administration (MBA) is ranked No. 88 in the nation by U.S. News & World Report in its 2020 Best Online MBA Programs. FSU jumped 13 places from last year's ranking of No. 101. The Online MBA also is ranked the No. 49 program for veterans. FSU's Online MBA program is the third-highest ranked program in North Carolina, only behind the University of North Carolina at Chapel Hill (tied for No. 1) and North Carolina State University (tied for No. 15). For veterans, it's second among North Carolina Schools. North Carolina State comes in at No. 11. No other historically black college and university (HBCU) in the nation is ranked in either listing. Read more
Fayetteville State University Students Receive Emerging Leaders Certification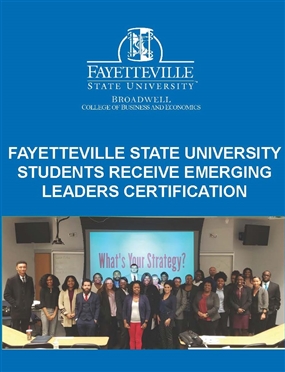 Twenty-Seven students from Fayetteville State University's (FSU) Broadwell College of Business & Economics made history by earning BB&T Emerging Leaders Certification. They are the first at FSU to earn this credential and join the ranks of about 7,000 undergraduate and graduate students in the nation who have earned it. Read more






Broadwell Speaker Series Continues November 12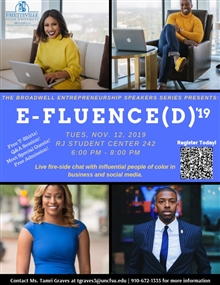 Fayetteville State University's (FSU) Broadwell College of Business and Economics (BCBE) continues its Broadwell Entrepreneurship Speaker Series with "E-Fluenced" on November 12, 2019. The event will be held from 6 to 8 p.m. in Room 242 of the Rudolph Jones Student Center. The event is open to students, faculty, staff, and the community. This event highlights various entrepreneurs and companies of North Carolina, Cumberland County, Fayetteville region. Its purpose is to expose students to influential individuals in our community and beyond. Guest panelists will be George and Majesty Acheampong, and Colby Cornell Boone, a recent North Carolina A&T State University graduate and founder of Journey of Mind, Inc. All guest panelists are entrepreneurs and popular social media influencers. The Broadwell Entrepreneurship Speakers Series event is a free evening event hosted by the BCBE faculty and staff. The goal of the series is to bring community leaders to enlighten, uplift and encourage stimulating conversation with university students. The conversation focuses on themes and topics as they relate to personal experiences as people of color in business and on social media.
To register for the event, click on the link below or contact Tamri Graves at tgraves3@uncfsu.edu for more information. https://forms.office.com/Pages/ResponsePage.aspx?id=9ObhsvFkckidocqKmnxB9yHgGX-urB9Om2sRMzIr-qFUQlVINVM4OTBKSTIyQzg5V0M5MFlCVVhFMi4u
---
Hackley Research Series Set for October and November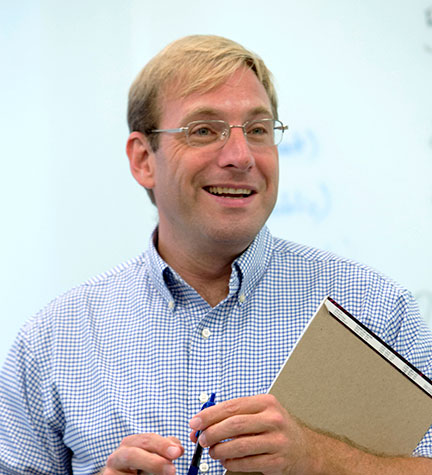 Dr. Nikolai Wenzel, chair of the L.V. Hackley Chair for the Study of Capitalism and Free Enterprise in the Broadwell College of Business and Economics (BCBE) at Fayetteville State University, will continue the Hackley Research Series. The fall 2019 series will be held on October 24 and November 14, 2019, from 3:45 to 5 p.m. in Room 247 of the BCBE.
---
FSU's MBA Program Recognized as the Most Affordable in the Nation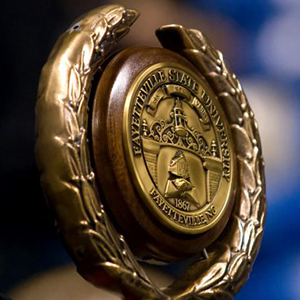 Fayetteville State University's (FSU) on-line MBA degree program is ranked No. 1 on Great Business Schools list of the 10 Most Affordable. FSU is the only North Carolina school and the only historically black college and university (HBCU) in the top 10.
---
Professor Records Third Podcast in Economics for Entrepreneurs Series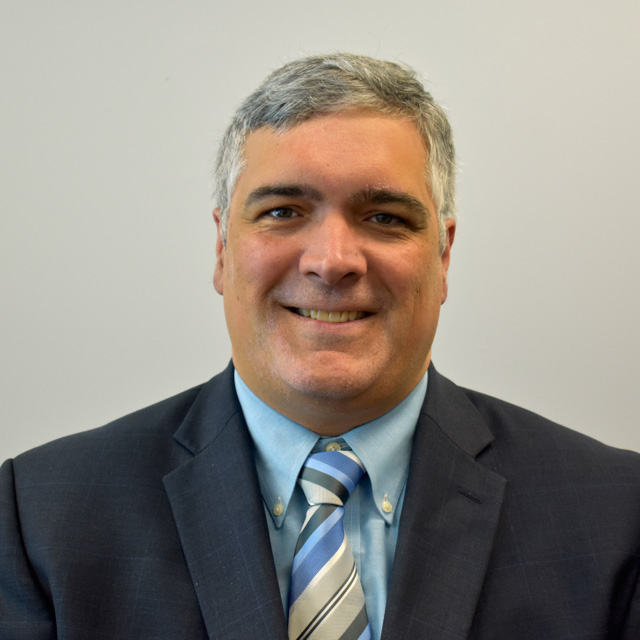 Dr. Steven Phelan, Distinguished Professor of Entrepreneurship in the Broadwell College of Business & Economics, recently recorded a third podcast for the Mises Institute's Economics for Entrepreneurs podcast series entitled "Negotiation as a Core Capability for Entrepreneurial Success". Hosted by Hunter Hastings, a partner in Bialla Venture Partners, the series demonstrates how fundamental economic principles can help the real-life, flesh-and-blood entrepreneur succeed. Dr. Phelan previously appeared on two other podcasts in the series on "Managing Expectations" and "How to Assemble A Winning Combination of Resources".
A full list of the podcasts in the series can be found at https://mises.org/library/economics-entrepreneurs
---