Performance Management Program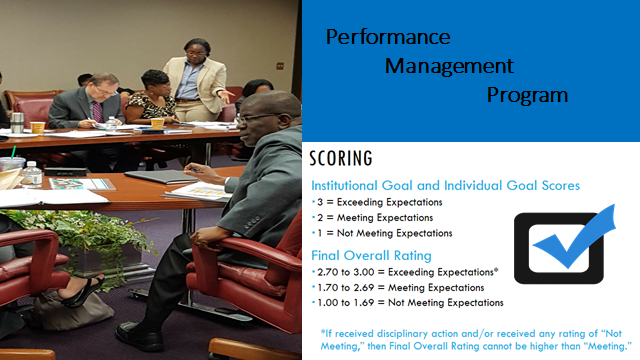 Fayetteville State University Performance Management Program for all SHRA employees!
SHRA employees are on a standardized system designed for all UNC system campuses under the leadership of General Administration. The Performance Management Process promotes continuous dialogue between the supervisor and their employees while also providing effective resources to develop the employee's performance.
SHRA Performance Appraisal Form
Highlights of the Performance Management Program
Includes individual and institutional goals to guide the individual, department, division towards meeting Fayetteville State University's Strategic Plan
A future-focused program to focus on strategic thinking, planning and achievement
Encourages regular performance and talent conversations to promote engagement and retention of the best employees
The UNC System's SHRA Performance Appraisal Policy is standardizes performance expectations for all SHRA employees in the University system. These standards are incorporated into Fayetteville State University Employment System. The FSU Performance Management Program provides a tool for setting meaningful goals and evaluating employees fairly and consistently across the organization.