Performance Management Program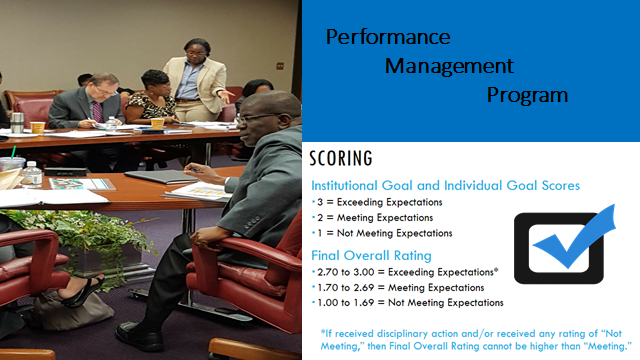 The Performance Management Process promotes continuous dialogue between the supervisor and their employees while also providing effective resources to develop the employee's performance. Regular performance appraisals provide an opportunity for employees to understand how their responsibilities and performance expectations align with the goals and priorities of their work
unit, with their institution's strategic initiatives, and with the University's strategic plan. It also provides a
defined cycle of review for managers and employees to assess employee success toward meeting these
operational needs and also professional development goals. As such, this regulation describes the
expectation that UNC General Administration and all constituent institutions shall provide an annual
performance appraisal to employees covered by this regulation.
Highlights of the Performance Management Program
o Includes individual and institutional goals to guide the
individual, department, division towards meeting Fayetteville State
University's Strategic Plan
o A future-focused program to focus on strategic thinking, planning
and achievement
o Encourages regular performance and talent conversations to promote
engagement and retention of the best employees