FSU + Upswing = Improved Study Habits and Student Success!
Fayetteville State University is proud to partner with Upswing® to offer an array of study support resources that are available to students for free, 24/7, and online. Upswing® is transforming support services for students across the nation. FSU students will effortlessly connect with both Learning Center tutors, as well as Upswing® tutors. Students can text 'Ana' to schedule a tutoring session. They can also master their writing process in the writing lab or submit an essay for a trained coach to review. Learn more about Upswing® at https://upswing.io.
Faculty and staff, log on to FSU's Upswing here: https://uncfsu.upswing.io


---
Resources (PDF)
---
Students can access FSU Engage on the Current Students web page.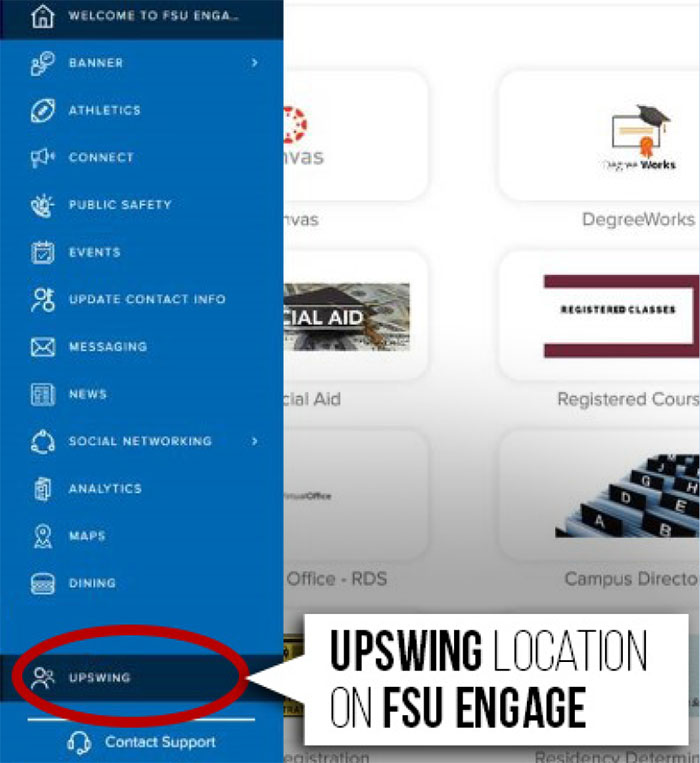 ---
For more information, contact
Ms. Kathy Hargett
Administrative Support Associate
Office of Faculty Development
T: 910-672-1768
E: kharget1@uncfsu.edu