David E. Barlow
Professor of Criminal Justice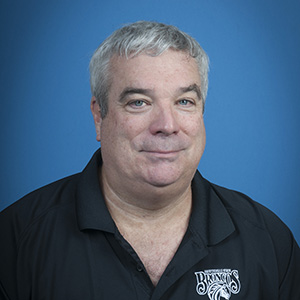 Phone: 910-672-1622
Email: dbarlow@uncfsu.edu
Room: LTB 315
Education
PHD, Criminology, Florida State University
MS, Criminology, Florida State University
BS, Administration of Justice and Sociology, Guilford College
Courses Taught (Recent)
CRJC 600 Corporate and Government Crime
CRJC 605 Community Policing
CRJC 201 Introduction to Law Enforcement
Research Interests
Criminal Justice Theory
Multicultural Issues in Policing
History of Criminal Justice
Political Economy of Crime Control Policy
Race, Crime and Social Justice
Publications (Selected)
Barlow, D.E. and Barlow, M.H. (2018). Police in a Multicultural Society: An American Story, 2nd edition. Prospect Heights, Illinois: Waveland Press.
Barlow, D.E. and Barlow, M.H. (2010). "Corporate Crime News as Ideology: News Magazine Coverage of the Enron Case." Journal of Criminal Justice Research, 1(1), 1-36.
Barlow, D.E., and Barlow, M.H. (2002). "Racial Profiling: A Survey of African American Police Officers." Police Quarterly, 5(3), 334-358.
Barlow, D.E. and Barlow, M.H. (1999). "A Political Economy of Community Policing." Policing: An International Journal of Police Strategies and Management, 22(4), 646-674.
Barlow, D.E., Barlow, M.H., and Johnson, W. (1996). "The Political Economy of Criminal Justice Policy: A Time Series Analysis of Economic Conditions, Crime and Federal Criminal Justice Legislation, 1948-1987." Justice Quarterly, 13(2), 223-242.
Barlow, M.H., Barlow, D.E., and Chiricos, T.G. (1995). "Mobilizing Support for Social Control in a Declining Economy: Examining Ideologies of Crime Within Crime News." Crime and Delinquency, 41(2), 191-204.
Barlow, D.E. and Barlow, M.H. (1994). "Cultural Sensitivity Rediscovered: Developing Training Strategies for Police Officers." Justice Professional, 8(2), 97-116.
Memberships
American Society of Criminology
Academy of Criminal Justice Sciences
North Carolina Criminal Justice Association
Professional Experience
Former Chair of the Department and Dean of the College of Arts and Sciences at Fayetteville State University.
Taught at University of Wisconsin-Milwaukee and at South Carolina State University.
Former correctional officer at a maximum/medium security state prison, deputy sheriff, and university police officer in South Carolina and Florida.
Honors
Nominated in 2006 for the O. Max Gardner Award to the UNC Board of Governors by Chancellor T.J. Bryan of Fayetteville State University. The award goes to the faculty member who "has made the greatest contribution to the welfare of the human race."
Identified by name as an "Academic Star" in an article by Cohn, Farrington, and Sorensen (2000) in the Journal of Criminal Justice Education, 11(1), 35-49. The term refers to 22 Ph.D. graduates (5.6% of those who graduated between 1988 and 1997) who had the highest publication rates in twenty academic journals.
Grant
UNC Focused Growth Grant to construct the MS in Criminal Justice at Fayetteville State University, $300,000.