Xiaochen Hu
Associate Professor of Criminal Justice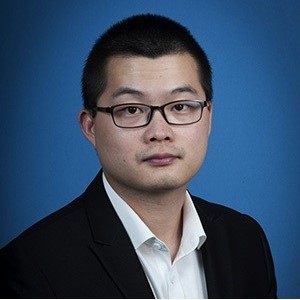 Phone: 910-672-2689
Email: xhu@uncfsu.edu (Best Way to Contact me)
Room: LTB 310
CV | Google Scholar | ResearchGate
Xiaochen Hu (Ph.D., Sam Houston State University) is an Associate Professor in the Department of Criminal Justice at Fayetteville State University (FSU) in Fayetteville, NC, USA. He earned a B.S. in Applied Psychology from Nanjing Normal University in China, and an M.S. in Criminal Justice from the University of Cincinnati. Before he joined the faculty at FSU, he was a Doctoral Teaching Fellow for two years and taught undergraduate criminal justice courses at Sam Houston State University, where he completed his Ph.D. in 2016.
Dr. Hu conducts both quantitative and qualitative studies related to police decision making, police culture, police and the law, community-oriented policing, gangs, victimology, and criminal justice and mass media. He co-authored the book Electronic Community-Oriented Policing: Theories, Contemporary Efforts, and Future Directions published by Lexington Books in 2020.
While at FSU, Dr. Hu was the 2021 and 2019 recipients of the Academician of the Year award of the College of Arts & Sciences (now College of Humanities and Social Sciences) which represents over 250 full-time faculty members from STEM disciplines and the social sciences. His work has been published in multiple refereed journals, including Police Quarterly, Policing: An International Journal, Policing: A Journal of Policy and Practice, Journal of Crime and Justice, Police Practice and Research, Victims & Offenders, Journal of Computational Social Science, Canadian Journal of Criminology and Criminal Justice, Journal of Criminal Justice and Law, Journal of Criminal Justice and Popular Culture, and Journal of Gang Research.
Dr. Hu is also an active reviewer for over 30 refereed journals, and he currently serves as the Managing Editor of Police Practice and Research: An International Journal. His recent work focuses on using computer science technology (e.g., machine learning and deep learning) to both collect and analyze digital data related to criminal justice/criminology.
Click CV for more information.