Geospatial Intelligence - GEOINT
Geospatial News | GeoWeeks & GIS Days | Geoscience Student Association | NASA Precollege Summer Institute

If you have already graduated but not yet received the USGIF-issued GEOINT certificate, please click here for the certificate.
---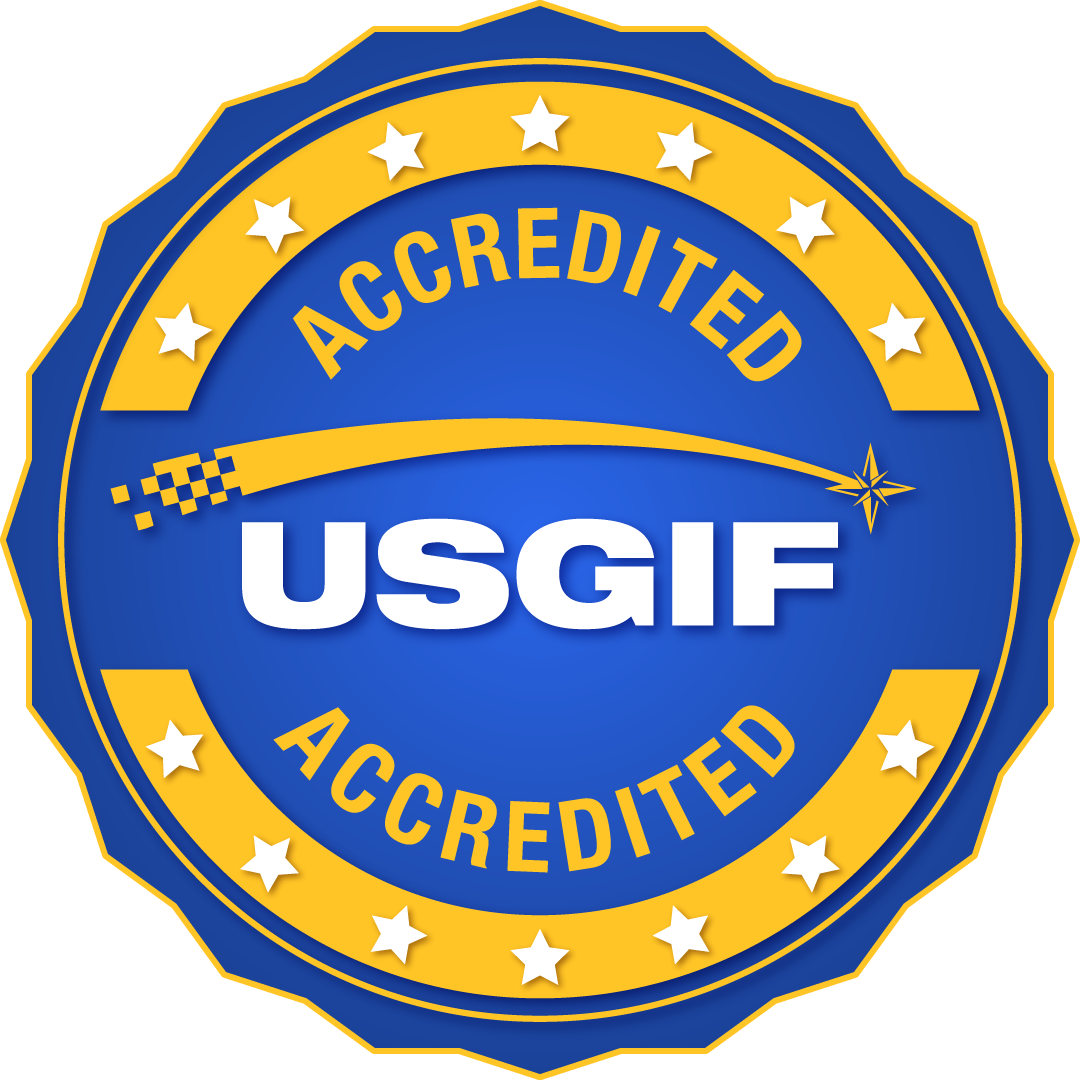 Geospatial Intelligence (GEOINT) is defined in the United States Code, Title 10, section 467 as follow: "The term 'geospatial intelligence' means the exploitation and analysis of imagery and geospatial information to describe, assess, and visually depict physical features and geographically referenced activities on the earth. Geospatial intelligence consists of imagery, imagery intelligence, and geospatial information." GEOINT is a rapidly emerging field where human intelligence and geospatial technologies are both crucial to solve multiple geographic problems that are found in both military and non-military affairs. Students graduating from a GEOINT program will become GEOINT professionals working in both government and commercial environments.
Given its close distance to Fort Liberty, the largest military installation in the world due to its active personnel, located only 10 miles away from the campus, Fayetteville State University has participated in the Geospatial Intelligence Certificate Program, accredited by the United States Geospatial Intelligence Foundation (USGIF, http://www.usgif.org), and offered the GEOINT undergraduate certificate as well as minor program to provide GEOINT professionals to the highly demanding national geospatial job market. USGIF is the sepcial organization aiming at bringing together government, industry, academia, professional orgainizations, and individuals who are interested in GEOINT to exchange their ideas and practices as well as to promote GEOINT education. USGIF has proposed the GEOINT Essential Body of Knowledge as an accademic standard for accredited institutions to follow to ensure that their GEOINT graduates meet the requirements of the geospatial market. Among many of its activities, USGIF publishes the monthly Trajectory journal, awards thoundsands of dollars in scholarships every year, and holds annual GEOINT symposia.
Why Choose GEOINT @ FSU?
The program is accredited by US Geospatial Intelligence Foundation (USGIF) and thus satisfy GEOINT competencies. You will get the certificate issued by USGIF !!

The curriculum is unique with the integration of Geospatial Science and Intelligence Studies.

The program provides you multiple unique opportunities including:

to be hired by national intelligence agencies, such as National Geospatial-Intelligence Agency (NGA), and Central Intelligence Agency (CIA), for a variety of positions
to do internships with local, state, and national agencies, institutes, and companies, such as the City of Fayetteville, Cool Spring Downtown District Inc., Emerging Technology Institute (ETI), Carolina Solar Energy, SpatialGIS, NC Department of Transportation, National Geospatial-Intelligence Agency (NGA), National Endowment for the Humanities, and others;

to conduct real-world GEOINT projects with faculty

to be involved in the expanding GEOINT professional community through participations in GEOINT events
What Will You Learn?
Understand fundamental and advanced concepts in geospatial intelligence

Conduct imagery analysis and geospatial analysis

Perform database design and programming
What Will You Do?
GEOINT refers to the use of geospatial technologies to extract information for decision advantage in humanitarian response, strategic defense, security or investigative analysis. Therefore, becoming a GEOINTer you will be hired by national security and defense organizations, national policymakers, military, navy, defense agencies, intelligence agencies, homeland security/law enforcement agencies, global humanitarian agencies, emergency response systems, investigative & forensic analysis consulting firms, and security consulting firms or agencies.