Research Facility
SAMPLE PREPARATION AND PROCESSING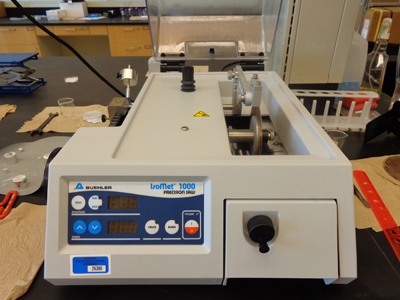 Buehler IsoMet® 1000 Precision Saw (Location: LSA 244; Contact: Dr. Zhiping Luo)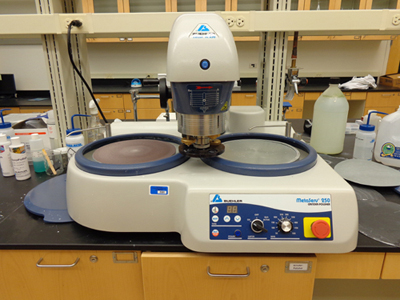 Buehler MetaServ® 250 Twin Grinder-Polisher with Vector LC 250 Power Head (Location: LSA 244; Contact: Dr. Zhiping Luo)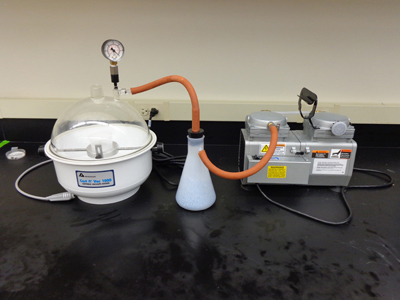 Buehler Cast N' Vac 1000 Vacuum Impregnation System (Location: LSA 244; Contact: Dr. Zhiping Luo)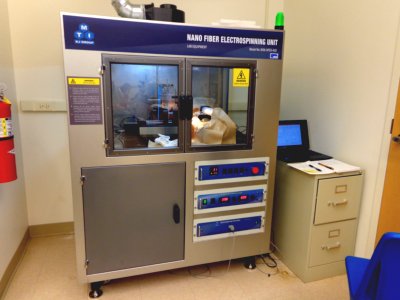 MTI Electrospinner (Location: LSA 244; Contact: Dr. Zhiping Luo)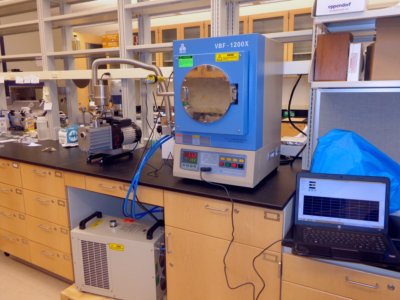 MTI Vacuum Furnace (Location: LSA 244; Contact: Dr. Zhiping Luo)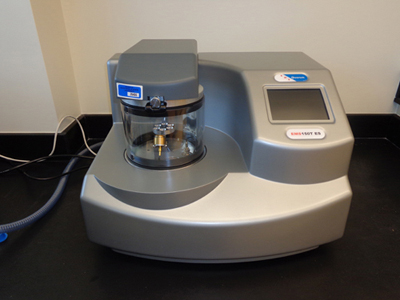 EMS 150T Turbo Pumped Sputter Coater/Carbon Coater (Location: LSA 244; Contact: Dr. Zhiping Luo)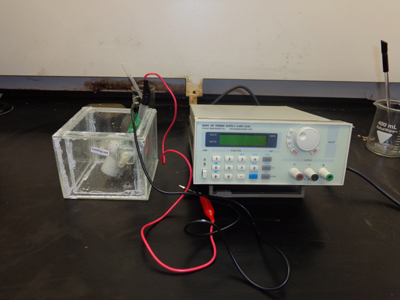 Anodization Device (Location: LSA 244; Contact: Dr. Zhiping Luo)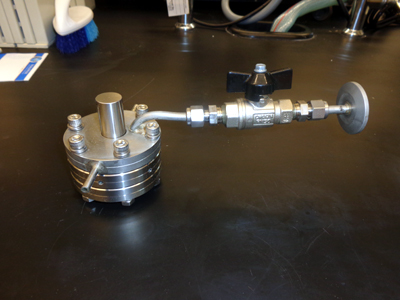 Homemade Mechanical Injection Device (Location: LSA 244; Contact: Dr. Zhiping Luo)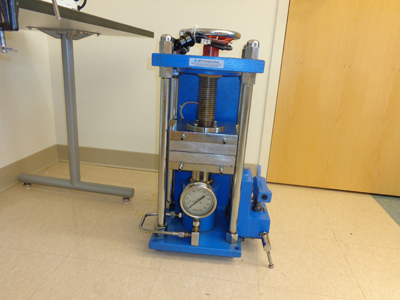 Hydraulic Hot Press (Location: LSA 246; Contact: Dr. Zhiping Luo)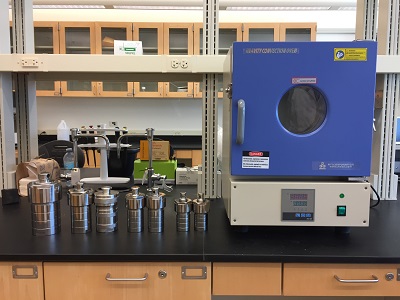 Hydrothermal Autoclaves (Location: LSA 246; Contact: Dr. Zhiping Luo)
MATERIALS CHARACTERIZATION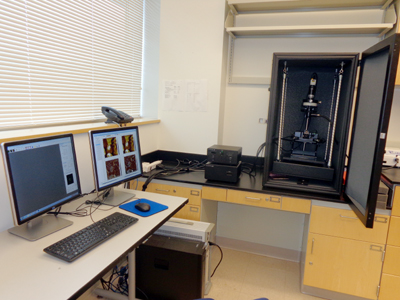 Agilent 5500 Atomic Force Microscope/Scanning Probe Microscope (AFM/SPM) (Location: LSA 344; Contact: Dr. Shubo Han)
Instrument features
Highly modular microscope and scanner
Optional Integrated environmental & temperature control
Easy fluid operation with open cell
Easy sample access with top-down scanning
For more information, visit Keysight website.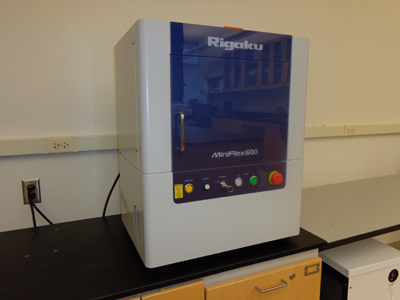 Rigaku MiniFlex 600 X-ray Diffractometer (Location: LSA 344; Contact: Dr. Zhiping Luo)
The 5th generation MiniFlex 600 is a general purpose X-ray diffractometer that can perform qualitative and quantitative structural analysis of polycrystalline materials.

Key Features
600 W X-ray Generator
Diffracted Beam Monochromator for Cu Radiation
6-Position Sample Changer with Sample Spinner (ASC-6)
MiniFlex Guidance Software for Windows 7 Professional
PDXL Comprehensive Analysis Package
PDXL Qualitative Analysis Package
PDXL Quantitative Analysis Package
PDXL Whole Pattern Fitting/Rietveld
Crystallography Open Database
Measurements:
Phase identification
Phase quantification
Percent (%) crystallinity
Crystallite size and strain
Lattice parameter refinement
Rietveld refinement
Molecular structure
For more information, visit Rigaku website.
Shimadzu DTG-60 Simultaneous Thermogravimetry/Differential Thermal Analyzer (Location: LS 119; Contact: Dr. Zhiping Luo)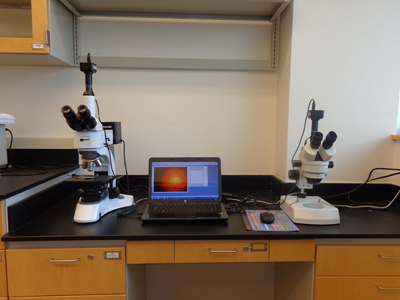 Metallurgical and Stereo Light Microscopes with CCD Cameras (Location: LSA 244; Contact: Dr. Zhiping Luo)
PROPERTY MEASUREMENT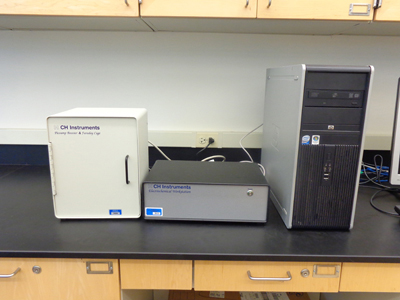 760 E Bipotentiostat from CH Instruments (Location: LSA 344; Contact: Dr. Shubo Han)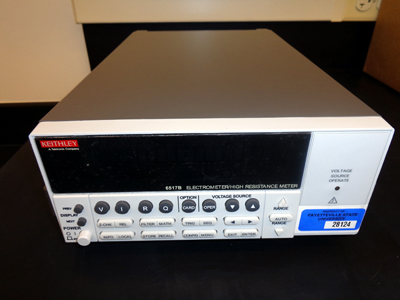 Keithley 6517B Electrometer from Tektronic Inc. (Location: LSA 244; Contact: Dr. Zhiping Luo)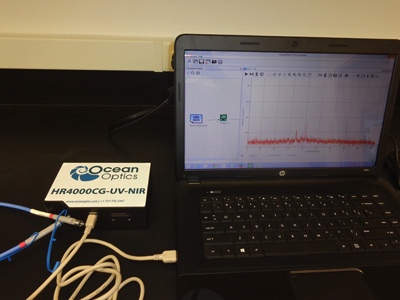 Ocean Optics HR4000CG-UV-NIR Spectrometer (Location: LSA 244; Contact: Dr. Zhiping Luo)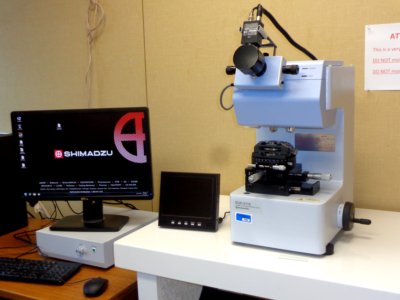 Shimadzu Dynamic Ultra Micro Hardness Tester DUH-211S (Location: LS 119; Contact: Dr. Zhiping Luo)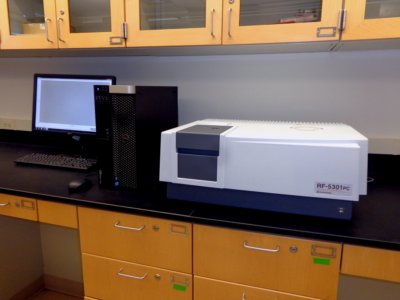 Shimadzu RF-5301PC Spectrofluorophotometer (Location: LSA 344; Contact: Dr. Zhiping Luo)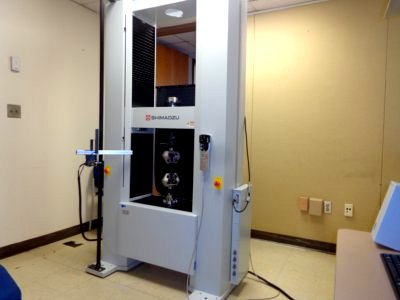 Shimadzu Precision Universal Tester AG-IC (Location: LS 120; Contact: Dr. Zhiping Luo)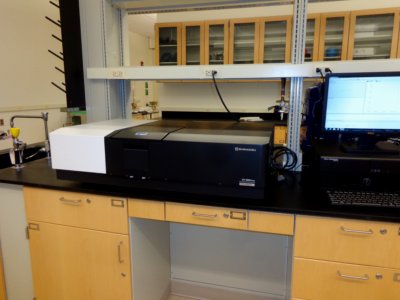 Shimadzu UV-3600 Plus UV-VIS-NIR Spectrophotometer (Location: LSA 344; Contact: Dr. Zhiping Luo)
Monochromator Illuminator (to be installed)