Bronco Nursing News
The School of Nursing would like to share some of our Bronco moments!
May 2020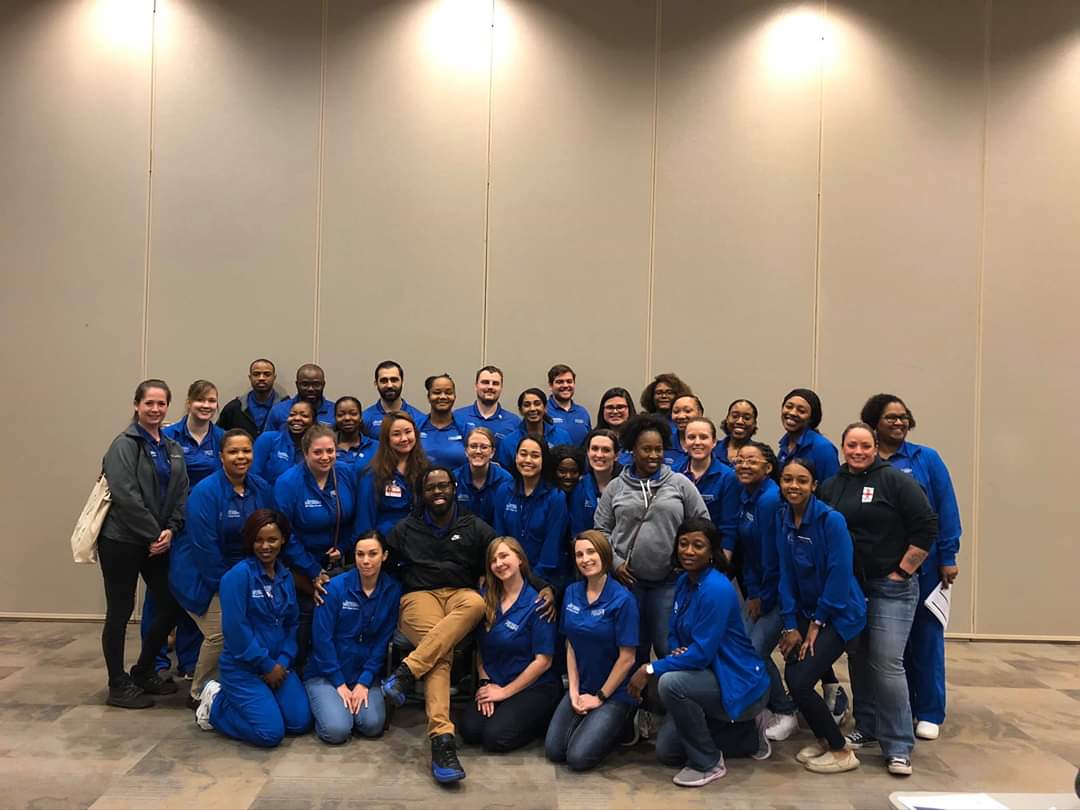 The School of Nursing wants to congratulate both the BSN Prelicensure and RN to BSN Graduates!! While celebrations were virtual, it does not minimize how proud Fayetteville State University is of each of you. Best wishes as you each progress in Nursing!
(Picture of the May 2020 Prelicensure Cohort)
---
April 2020
Recognizing the trying, uncertain times in the world, we know you may find yourself needing a moment of support. Under Dr. Sheila Cannon's guidance, the School of Nursing's Prelicensure student nurses, currently in Nursing - NURS 405 (Psychiatric Nursing), embraced the epitome of Nursing and created a blog to provide resources and support to FSU students, faculty, and staff.
Please allow us to share their phenomenal work with our community! We hope that these resources are beneficial to our communities as well!
Please click this link to learn more about "COVID-19 Optimism and Opportunity in the Face of Uncertainty"

---
March 2020
A tradition within the FSU School of Nursing is to celebrate when the newest cohort is eligible to enter the clinical setting.
The White Coat Ceremony, developed by the American Association of Colleges in Nursing and the Arnold P Gold Foundation, is an opportunity to uphold humanitariasm while also reinforcing the students' dedication to the nursing profession.
"This rite of passage reminds nurses of their responsibility to uphold the highest standard of care and to treat all patients with compassion and respect," said Dr. Ann Cary, Chair of the AACN Board of Directors.
Interim Associate Dean, Dr Murtis Worth and Dr. Jennifer Johnson, Associate Professor, assits the students with donning their white coats, a symbol of the clinical setting. Students are also given a specially designed pin that serves as a visual reminder of both their Nursing Oath and their commitment to provide high-quality care. To formalize their commitment, students close the White Coat Ceremony by reciting the Nursing Oath.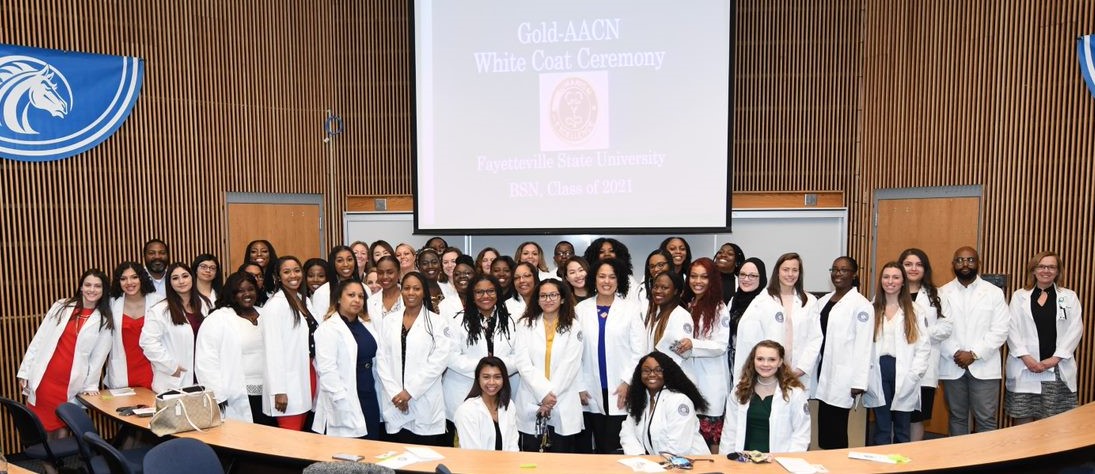 (Picture of the Fall 2021 Cohort at their White Coat Ceremony)
---
December 2019
Congratulations to our Fall 2019 BSN Graduates!
(Picture of BSN Pinning Ceremony)
---
December 2019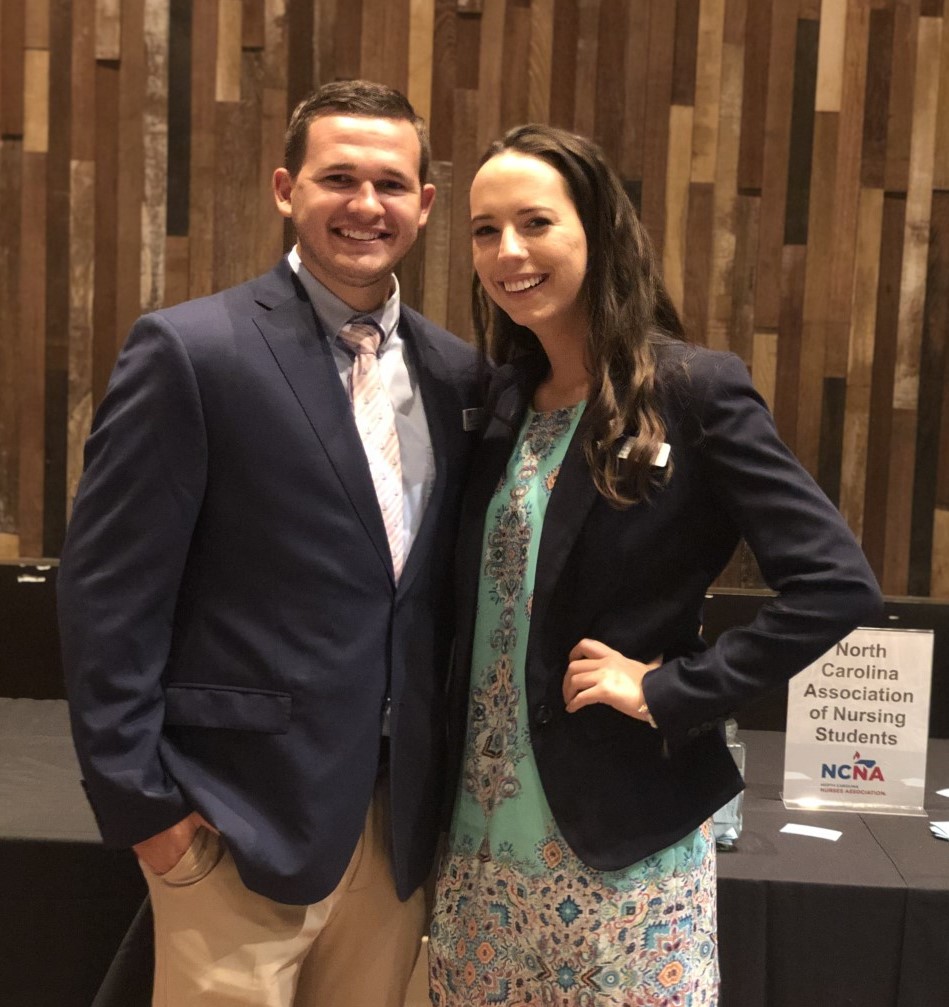 NCANS has been hard at work this 2019-2020 academic year! Starting with networking at the Fall annual NCNA Convention in Winston Salem. NCANS was asking for "tips" from experienced nurses. Our tips we were asking for was not the monetary value but instead we were asking for knowledge from experienced nurses.
The Spring NCANS Convention will be in Wilmington, NC from March 13-15, 2020 at the Hotel Ballast. Hotel Ballast is a beautiful, waterfront hotel located on the Cape Fear River in downtown Wilmington. The theme of the Annual Convention is Year of the Nurse. The Keynote speaker will be Dr. Murtis Worth. We are going to have networking opportunities at the Conference and also have a panel of newer graduate nurses to answer questions from the students who attend to tell us what is like in the life of a nurse, versus the life of as a nursing student.
NCANS has also been diligently striving to re-establish its Board. This is the first year NCANS has every position filled by a student. Awesome!! District directors are busy reaching out to students and nursing programs to encourage them to join NCANS and consider future leadership positions!
(Pictured is 2019-2020 NCANCS President Kristopher McMurray and Vice-President Amanda Tertychny)

---
November 2019
Fayetteville State University's School of Nursing's Student Nurses' Association has been very busy this semester! Dilma Lopez and Tessa Klemm, both in the December 2020 cohort, are co-chairs for SNA and are excited to be a part of making a difference in our community. With nearly 90 active members this semester, SNA has had the privilege to educate, advocate, and give back to the community in many different ways!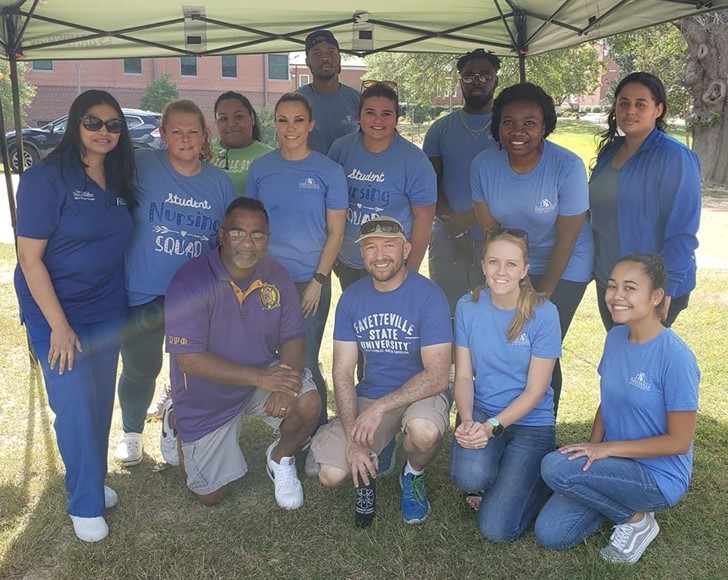 Early in the semester, SNA participated in the Back 2 School Cookout during which they collected, sorted, and packaged over 300 pairs of shoes and 500 school items ranging from pencils to backpacks, and over 1000 personal hygiene items for students in need.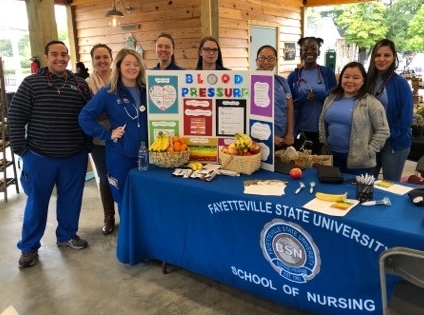 SNA was also able to work with our friends at Friendship House during their inaugural Farmer's Market and educate members of the community about blood pressure and lifestyle modifications. SNA focused on teaching but also practiced the ever useful skill of taking blood pressures in a setting outside of our simulation labs!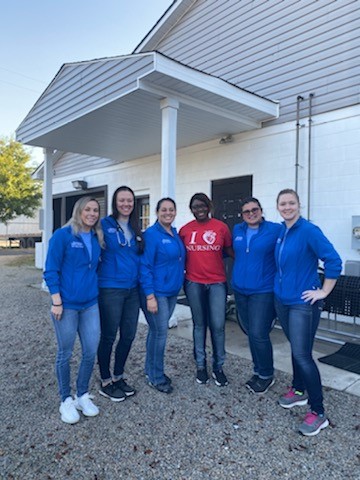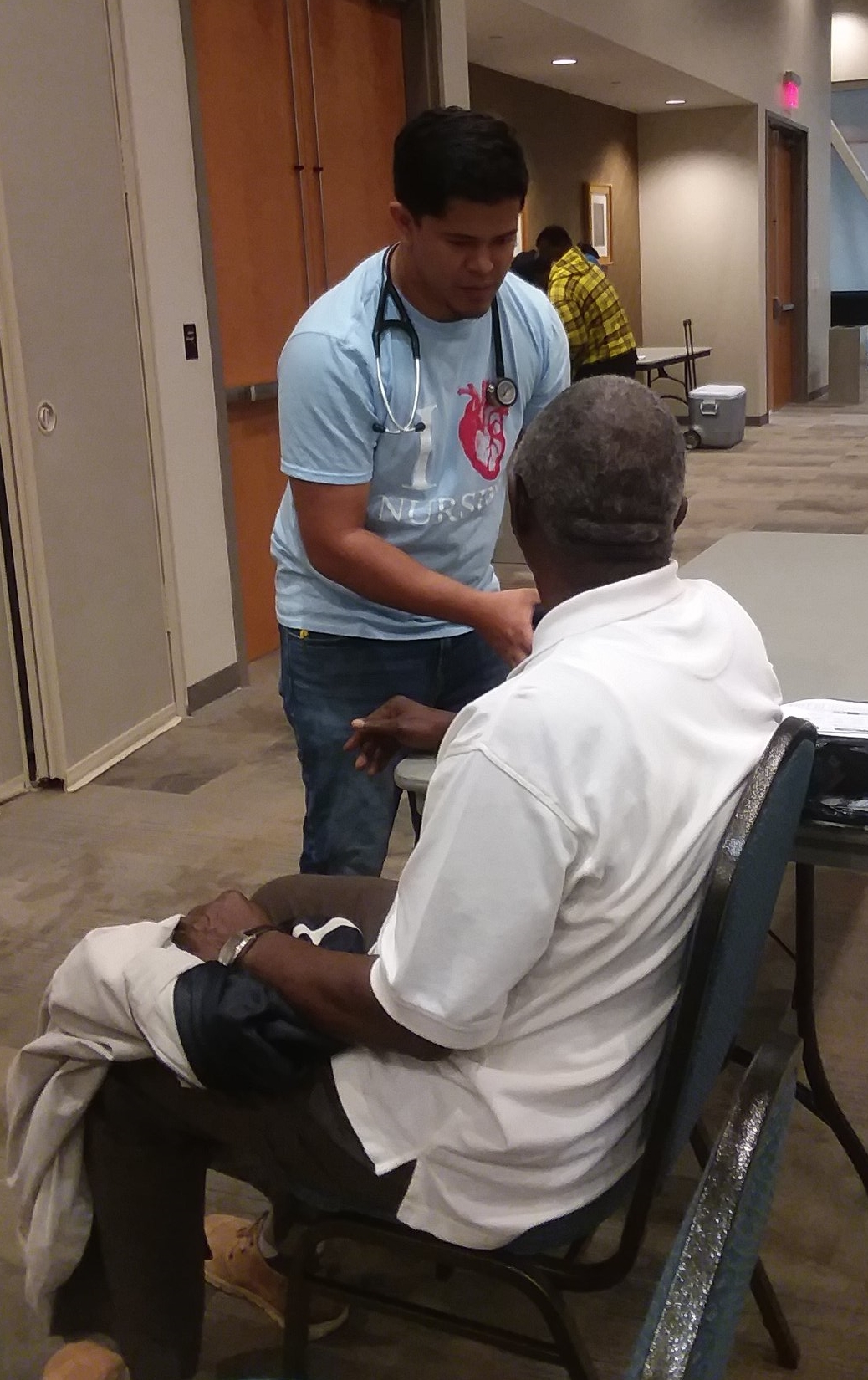 Aside from new events, SNA continues its involvement with programs such as Fayetteville's "Operation #InAsMuch" (image on right) to help serve hot meals to those in need and with "Bronco's Stress Fest" (image on left) where students themselves were able to take their blood pressures and learn that, school stress can have an impact on our blood pressures, no matter how young!
---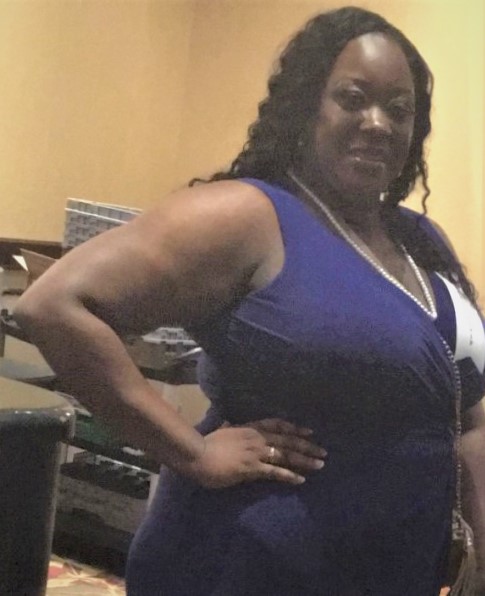 October 2019
Congratulations Tyhena Weatherall, member of the Dec 2019 cohort, is a recipient of the 2019 Great 100 Scholarship. The Great 100 is a grassroots peer recognition organization honoring the nursing profession. Fayetteville State University's School of Nursing is appreciative that the Great 100 contributes scholarships towards future registered nurses' education.
Ms. Weatherall was born and raised in Fayetteville and this is where she raises her child, Na'Zaria Weatherall. Tyhena plans to continue her pursuit of life long learning and become a Family Nurse Practitioner.