Sexual Assault Nurse Examiner (SANE) Program
Fayetteville State University, School of Nursing, Sexual Assault Nurse Examiner (SANE) training will prepare health care professionals (HCPs) who are interested in learning more about forensic examinations of clients who experience violence or a sexual assault. HCPs will learn how to deliver trauma informed care, take a medical history for a sexual assault client, obtain consent, conduct a sexual assault physical examination, evidence collection, and how to provide testimony in court as part of the medical forensic exam and evidence collection. HCPs will also receive information on how to respond to and advocate for persons who suffer from violence and sexual assault.
Program Purpose, Learning Outcomes, and Teaching Strategies
The purpose of this training is to provide registered nurses, advanced practice nurses, and health care providers (HCP), (e.g., physician assistants and physicians) with knowledge specific to the pediatric, adolescent, and adult sexual assault examinations for collection of evidence and identification of injury that might have been sustained. The nurse or HCP will be trained to conduct and complete the evidentiary examination on a child, adolescent, or adult as well as focus on techniques and issues that will assist them to accomplish the task. Students will be provided with a solid foundation to respond and advocate for victims of sexual assault and violence.
This project is sponsored by the State of North Carolina and the Rape Crisis Center of Cumberland County. The Project Director is Dr. Sheila Cannon.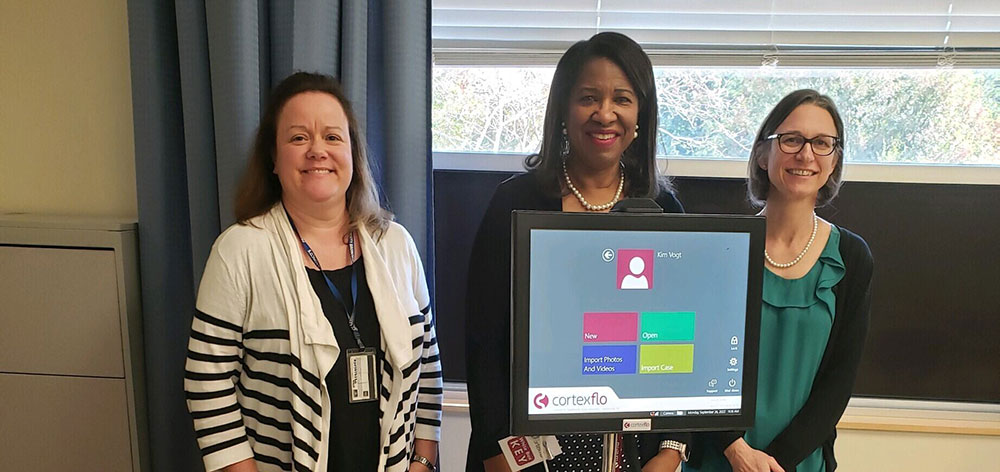 Contact Us
If you are interested in this program contact:
Ms. Kim Vogt
910-672-1173
kavogt@uncfsu.edu
Program Dates
Combined SANE-A/SANE-P Training Dates Spring 2023
Didactic
February 9th, 10th, 23rd, & 24th
March 9th, 10th, 23rd, & 24th
8 am-5:15 pm
Clinical Practicum
May 18th, 19th, & 20th
8 am-5 pm
* Registration for this course closes February 1st
SANE-A Training Dates Summer 2023
Didactic
July 14th, 21st, & 28th
August 4th & 11th
8 am-5:15 pm
Clinical Practicum
August 25th, 26th, & 27th
8 am-5 pm
SANE-P Training Dates Fall 2023
Didactic
October 13th, 20th, & 27th
November 3rd & 10th
8 am-5:15 pm
Clinical Practicum
To Be Determined
Continuing Education Units
Combined SANE-A and SANE-P Continuing Education Units
100.2 Total CEUs
76.2 CEUs for Didactic component
24 CEUs for Clinical Practicum component