Emergency Notification
Fayetteville State University's Office of Emergency Management is tasked with creating a culture of emergency preparedness and response across the University. OEM is responsible for coordinating a comprehensive, all-hazards approach through all cycles of an emergency - preparedness, response, recovery and mitigation.
---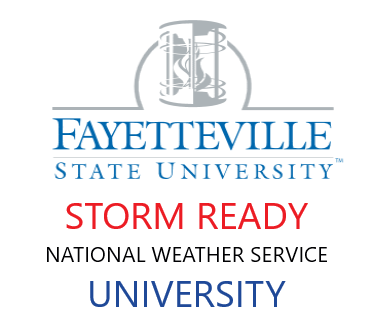 Storm Ready University Certification Letter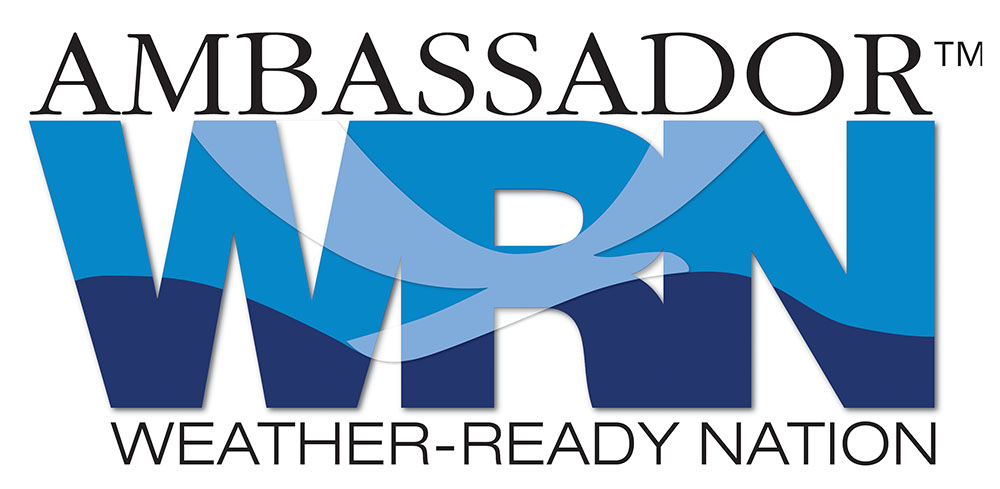 Welcome to the NOAA Weather-Ready Nation Ambassador™ initiative. Your organization has been accepted as a NOAA Weather-Ready Nation Ambassador.
The Weather-Ready Nation Ambassador initiative is an effort to formally recognize NOAA partners who are improving the nation's readiness against extreme weather, water, and climate events. As a Weather-Ready Nation Ambassador, your organization is committing to work with NOAA and other Ambassadors to strengthen national resilience against extreme weather.
To learn more about Weather-Ready Nation on these websites:
Upcoming Courses
TBA
North Carolina Emergency Management:
North Carolina TERMS (Training Exercise Response Management System)
Federal Emergency Management Agency (FEMA)
National Weather Service
National Oceanic and Atmospheric Administration
North Carolina Department of Transportation
Traveler Information Management System
Making an Emergency Preparedness Plan
Make a plan today. Your family may not be together if a disaster strikes, so it is important to know which types of disasters could affect your area. Know how you'll contact one another and reconnect if separated. Establish a meeting place that's familiar and easy to find.
Step 1: Put together a plan by discussing these 4 questions with your family, friends, or household to start your emergency plan.
Step 2: Consider specific needs in your household.
As you prepare your plan tailor your plans and supplies to your specific daily living needs and responsibilities. Discuss your needs and
responsibilities and how people in the network can assist each other with communication, care of children, business, pets, or specific needs like the operation of durable medical equipment. Create your own personal network for specific areas where you need assistance. Keep in mind some these factors when developing your plan:
Different ages of members within your household
Responsibilities for assisting others
Locations frequented
Dietary needs
Medical needs including prescriptions and equipment
Disabilities or access and functional needs including devices and equipment
Languages spoken
Cultural and religious considerations
Pets or service animals
Households with school-aged children
Step 3: Fill out a Family Emergency Plan
Download and fill out a family emergency plan or use them as a guide to create your own.
Emergency Plan for Parents (PDF)
Step 4: Practice your plan with your family/household
Associated Content
Local News
---
Conditions Information
Condition 1
Reduced Operations - University is open
The University is open, but due to weather or emergency events, travel to or from campus, or conditions on campus, may negatively affect campus operations. Employees should report to work if possible or otherwise use their available paid leave.
Classes are in session and the University is open, but some operations may be reduced.
Condition 2
Suspended Operations – University is open for mandatory operations
The University has suspended all but mandatory operations due to severe weather or emergency events. Non- mandatory employees must not report to or remain at work.
Classes are cancelled, and the University is open on a very limited basis with only mandatory operations functioning.
Condition 3
Closure – University is closed
The University is closed due to the most severe situations, and all but the most critical mandatory operations have been shut down. All but the most critical employees must not report to or remain at work. Employees will be paid for the closure time and will not be required to use their available paid leave or make up the time.
Classes are cancelled, and the University is closed.