Alumni & Friends
The Office of Alumni Relations at Fayetteville State University serves to promote and enhance positive relations between the FSU and its Alumni. Our mission is to develop, plan and implement programs which stimulate interest, build loyalty, and generate financial support for FSU. As a member of the Bronco family, we invite you to take advantage of the exclusive benefits and opportunities available through your affiliation as FSU alumni.
---
ACCOMPLISHED ALUMNI LIST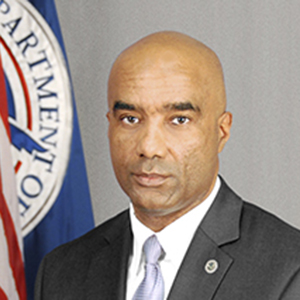 Roderick Allison, 1993- Mr. Roderick "Rod" Allison is Acting Deputy Administrator of the Transportation Security Administration and Director of the Federal Air Marshal Service. He joined the Federal Air Marshal Service in 1998 and later worked as a Criminal Investigator with the Office of the Inspector General, United States Postal Service. Following the September 11 attacks (2001), he rejoined the Federal Air Marshal Service in 2002 and served as an Assistant of the Special Agent in Charge of the Washington D.C. field office.
---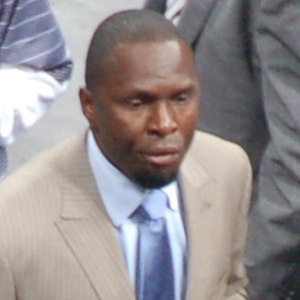 Darrell "Sky" Armstrong, 1999 - Mr. Armstrong has been an Assistant Coach of the National Basketball Association's Dallas Mavericks since January 2009. He helped lead the team to a national championship in the 2010-11 season. His NBA career began in 1994 with the Orlando Magic, where he received the "Sixth Man" award in 1999. That same year, at only 6'1", he was named the ACC's "All Slam Dunk Champion." He played a total of 14 seasons in the NBA.
---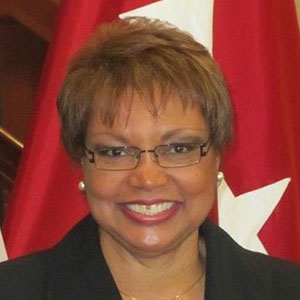 Charlene Austin, 1982 - Mrs. Austin is a National Advisor/Advocate for the Military Child Education Coalition and Board member for the Military Family Research Institute of Purdue University. She has served as an Ambassador for Tampa Bay Dress for Success Incorporated, on the Board of Governance for United Way Suncoast based in Tampa, Florida, and on the Advisory Committee for the United Way Suncoast-Mission United Project. As a military spouse for more than 30 years, she seized numerous opportunities to work and volunteer with community, military, and professional organizations. She served as a federal employee holding leadership positions, including Army Community Service Employment Program Manager, Army Continuing Education Guidance Counselor, and Troop and Family Members Transition Specialist for the Army Career and Alumni Program. Mrs. Austin is the wife of General (Retired) Lloyd Austin, the U.S. Secretary of Defense under President Joe Biden (the first African American to hold this position).
---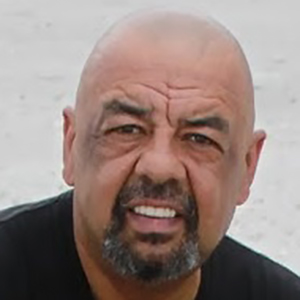 Felton Jeffrey Capel, Jr., 1977 (Deceased) -Mr. Capel's final professional position was as an Assistant Coach for the Philadelphia 76ers basketball team from 2011-13. It was disclosed in 2014 that he had been diagnosed with Amyotrophic lateral sclerosis (Lou Gehrig's Disease). He died on November 13, 2017 from the disease. Prior to the 76ers, Mr. Capel was an Assistant Coach for the NBA expansion team Charlotte Bobcats from 2004-2011. During his career, he also achieved notable accomplishments as Head Coach of the then-Fayetteville Patriots, an NBA startup minor league team, and also at North Carolina A&T University, Old Dominion University, and Fayetteville State University. He was an Assistant Coach at Wake Forest University from 1986-89. During the four seasons (1989-1993) that Capel was Head Coach at Fayetteville State University, he had a 63-51 record with berths in the 1991 CIAA basketball tournament semi-finals and the 1992 NCAA Tournament. Future NBA great Darrell Armstrong was among the players that Mr. Capel coached.
---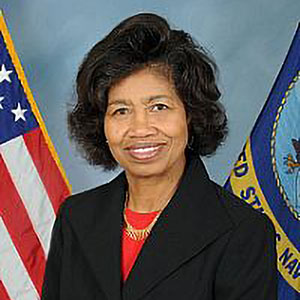 Gladys J. Commons, 1969 - Ms. Commons has served as Assistant Secretary of the Navy (Financial Management and Comptroller), after being nominated by President Barack Obama in 2009. Other notable career achievements include being named in February 1994 as the Principal Deputy Assistant Secretary of the Navy (Financial Management), a post she held for eight years, until September 2002. She served as acting Assistant Secretary of the Navy (Financial Management) from March 20, 1998 to October 15, 1998. In October 2002, she became Comptroller of the Military Sealift Command. She retired from federal service in March 2004.
---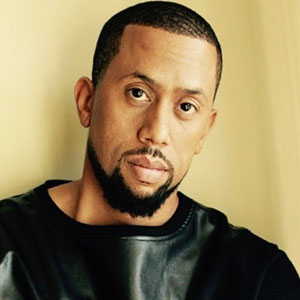 Affion "Flex" Crockett, 1995 - Mr. Crockett is a celebrated Comedian, Actor, Rapper, Dancer, Writer, and Music Producer, based in Hollywood. A year after graduating from Fayetteville State University, he appeared in HBO's "Def Comedy Jam," demonstrating his impressions and physical comedy. He has acted in many films, such as "Charlie's Angels" and "Fifty Shades of Black," and television shows, including "Curb Your Enthusiasm" and "Black-ish." Among his many credits is starring in and producing his own sketch comedy show for Fox called "In the Flow with Affion Crockett," which was executive produced by Jamie Foxx.
---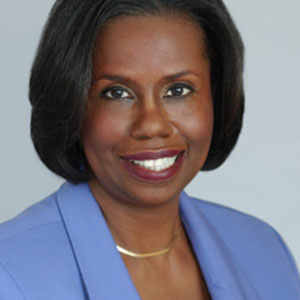 Dr. Jessica Henderson Daniel, 1964 - Dr. Daniel is an Associate Professor of Psychology, Department of Psychiatry, at the Harvard Medical School. She is also the Director of Training in Psychology, Department of Psychiatry, and Associate Director, Leadership Education in Adolescent Health Training Program, Division of Adolescent Medicine at Children's Hospital, Boston. Dr. Daniel is the first African American woman elected to lead the American Psychological Association and is also an Author.
---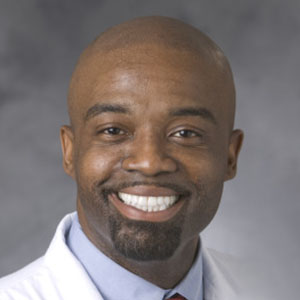 Dr. Melvin R. Echols, 1995 - Dr. Echols is a cardiologist currently affiliated with Southeastern Regional Medical Center in Lumberton, North Carolina, and serving on the faculty of Morehouse School of Medicine in Atlanta. He was one of three Chief Residents chosen from a field of 150 Residents in Duke University's Internal Medicine Program. He is the first graduate of Fayetteville State University and the first product of Morehouse School of Medicine to be so named.
---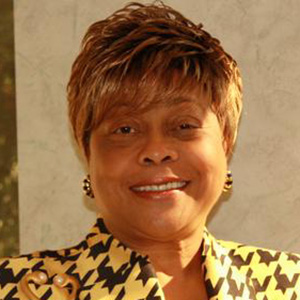 Dr. Algeania Warren Freeman, 1970 - Dr. Freeman was the 20th President of Wilberforce University in Ohio, the nation's oldest private, historically Black university. She is now retired.
---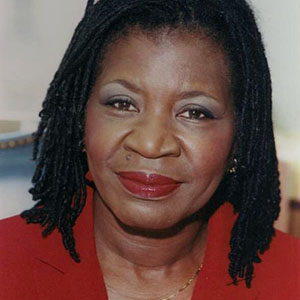 Maggie Wallace Glover, 1970 - Dr. Glover is the first African American woman to be elected to the South Carolina State Senate, serving from 1992 to 2004. She was a member of the South Carolina House of Representatives from 1989-1992. She is now a popular public speaker. She is also a Veteran of the U.S. Army, having served for three years in the 1970s.
---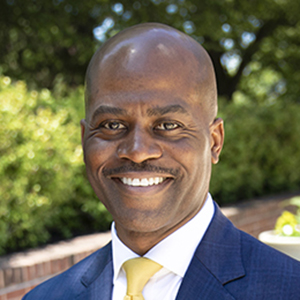 Dr. Anthony L. Jenkins, 1995 - Dr. Jenkins became the 8th President of Coppin State University in Baltimore, Maryland, in May 2020. He previously served as President of West Virginia State University in Charleston. He is a Veteran of the U.S. Army.
---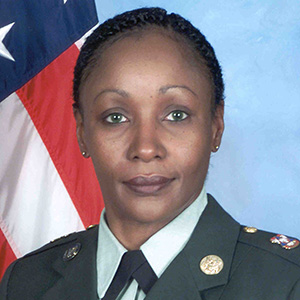 Michele S. Jones, 1993 - Ms. Jones is currently serving as the Special Assistant to the Secretary of Defense. She was the first Special Assistant and Senior Advisor to the Under Secretary of Defense and the Principal Deputy Under Secretary of Defense. She alo was the first woman in the United States Army Reserve to reach the position of Command Sergeant Major. She was the first female non-commissioned officer to serve in the highest enlisted position of a component of the U.S. Army, active or reserve, and was at one time the highest-ranking African-American female enlisted person in any branch of the United States military, as well as the highest-ranking enlisted African American in the Army Reserve. She has been featured in Ebony and Essence magazines. She was a featured speaker at the 2008 Democratic National Convention. Now residing in Jacksonville, Florida, Ms. Jones is single and has adopted four girls, all from the same mothers.
---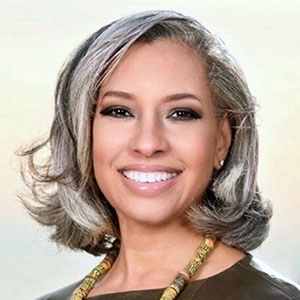 Dr. Kimberly Jeffries Leonard, 1986 - Dr. Leonard holds the prestigious title of National President of The Links, Inc. She is also currently President and CEO of Envision Consulting and former Chief Operating Officer for the District of Columbia Department of Health.
---
SSG Joyce B. Malone - In 1974, Staff Sergeant Joyce B. Malone became the first Black woman and the oldest to earn Airborne wings in the United States Army Reserve. By age 38, she had completed 15 parachute jumps during her time in the Army Reserve. The Army was not her first commitment to the Armed Services. Following her four-year service to the Marine Corps in 1962, she married and finished college. She later signed up to join the 82nd Airborne Division in Fort Bragg after discovering the unit needed new recruits.
---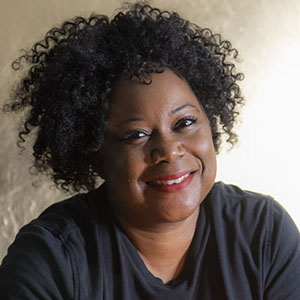 D'Shawn Faison Russell, 1994 - Ms. Russell is the Founder, Owner and Chief Executive Officer of Southern Elegance Candle Company in Raeford, N.C., which has been featured on ABC's "Good Morning America" and "The View." She was a longtime Educator prior to starting her own company.
---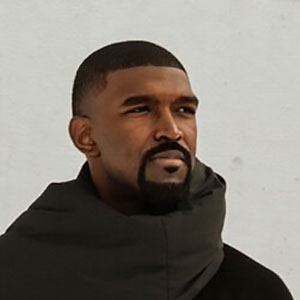 Marquelle Turner-Gilchrist, 2009 - Mr. Marquelle Turner-Gilchrist is the Merchandising Manager for the Men's Ready-To-Wear Division of Gucci Americas (based in New York City). He previously worked as a Menswear Buyer for HUGO BOSS in New York City and for the luxury department store brand Galeries Lafayette in the Middle East, with his then home base in Doha, Qatar.