Alvin Powell
Chief-Federal Bureau of Investigation Counterterrorism Unit (retired): Pilot; Founder and President of The Inner Banks STEM Center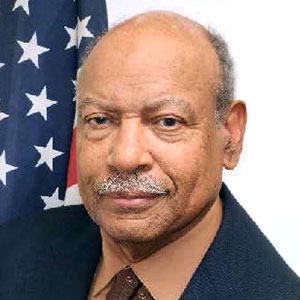 Alvin (Al) is a 1974 graduate of Fayetteville State University (FSU) and a native of Washington, DC. He is an inductee into the FSU Athletic Hall of Fame for track. He graduated from FSU with a BS in Business Administration with a concentration in Accounting. After graduation, Al was appointed as an Assistant National Bank Examiner with the US Treasury Department-Comptroller of the Currency. Al continued his education taking post graduate courses in accounting and banking. He was subsequently certified as a Consumer Loan Examiner.
In August 1978, Al was appointed as a Special Agent in the Federal Bureau of Investigation (FBI). After completing training at the FBI Academy, Quantico, Virginia, he worked in several field offices in the US. He investigated complex White-Collar Crimes that involved money laundering, Civil Rights violations, insurance fraud, bank robberies, and was on a SWAT (Special Weapons and Tactics) team. Al was one of the first Afro-Americans to be a Special Operations Pilot supporting the FBI aviation mission while assigned to a Special Operations Group. Al also investigated international terrorism matters including the 9/11 World Trade Center attack.
Al held several management positions in the FBI before being promoted to be the Chief of a Counterterrorism Unit at FBI Headquarters, Washington, DC; a position he held until his retirement. He was responsible for the management of several high-profile classified national security programs unique to the FBI. This oversight required international travel and representing the FBI in interagency task forces to formulate operational protocols. After 30 years of service in the FBI and 36 years of cumulative federal government service, Al retired in December 2007. He then worked several years for the FBI as a contracted Senior Program Analyst and Special Assistant.
During his investigative and management career in the FBI, Al received numerous awards and commendations. This included the prestigious "National Security Meritorious Unit Citation" given to him and his Counterterrorism Unit by the Director of National Security. This award was for his accomplishments in the U.S. war against international terrorism in working with the Central Intelligence Agency (CIA) and the National Security Agency (NSA). This was only the second time the FBI had received this award; the first time for an Afro-American Manager in the FBI.
In 2012, Al founded and is President of the Inner Banks STEM Center in Washington, NC. He raised funds to construct a 6,000 square foot technology center that was completed in 2018. This is an educational nonprofit that exposes at-risk minority/underrepresented students to science and technology through aviation, boating, and renewable energy programs. Students fly a real airplane and drones, learn to sail, scuba dive, kayak, take field trips, and learn about renewable energy sources. Al obtained a copyright on a drone curriculum that is used in this program. Nonprofit Board members include Dr. Walter Johnson and Dr. Carl Person. Dr. Johnson was Al's Chemistry Instructor at FSU. Dr. Person retired from NASA and graduated from FSU in 1978.
Al is the Division 20 (Coastal NC) Staff Diversity Officer and an Instructor with the US Coast Guard Auxiliary (USCGA); the uniformed volunteer component of the US Coast Guard. In 2021, the USCGA awarded Al two national awards for his work in promoting diversity. In addition, Al was selected as the 2021 "Auxiliarist of the Year" for both the Washington, NC Flotilla and Division 20.
In June 2022, Al received the NC Governor's Medallion Award for Volunteerism; one of the highest awards for volunteer service given by NC. He has been awarded numerous Community Service Awards from organizations such as the NAACP, Delta Sigma Theta Sorority and the Washington-Beaufort County Chamber of Commerce.
While in the FBI, Al attended flight school and earned a Commercial Pilot License. He is certified by the Federal Aviation Administration as an airplane single and multi-engine Flight Instructor, Instrument Flight Instructor, and Advanced Ground Instructor. Al has flown fixed-wing, helicopters, and jet aircraft. He also has a Commercial Drone Pilot License. He is certified by the NC Department of Criminal Justice as a Police Instructor. Al was involved in martial arts and holds a Black Belt in Tae Kwon Do.