Broncos Helping Broncos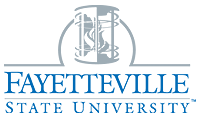 The Fayetteville State University community takes a great sense of responsibility to care for our students in need beyond the cost of attendance. The Broncos Helping Broncos is an emergency aid assistance program supported by private donations from alumni, friends, parents, and corporate sponsors to assistance students affected with extreme hardships or needs.
Many students are facing unexpected stress and fear as it relates to loss of income due to COVID, the inability to find transportation to and from campus for in-person studies, maybe it's the loss of a loved one. The list goes on, but FSU is here to provide financial assistance.
ELIGIBLE EXPENSES medications and costs related to emergency medical care, temporary housing, safety needs, emergency vehicle repairs, replacement of essential belongings, due to fire, theft, or natural disaster, travel costs related to the death or illness of an immediate family member.
MAXIMUM AID AMOUNT: Bronco's Helping Bronco's aid is limited to a maximum cumulative amount of $500.00, per student, per academic year.
INELIGIBLE EXPENSES tuition and fees, parking tickets, credit card debt, student loans or any kind of loan debt, health insurance, study abroad costs, non-essential utilities (cable), home furnishings not related to damage or theft, entertainment, recreation, or non-emergency travel expenditures resulting from poor financial management.