Register for Classes
How do I register for Classes


You will need a Banner ID to register.
If you are an Early College student, you will need an Alternate Pin. See your advisor for more information.
Go to the Banner Home Page and click on Login.
Enter your Banner Student ID and PIN.

Select "Student Services"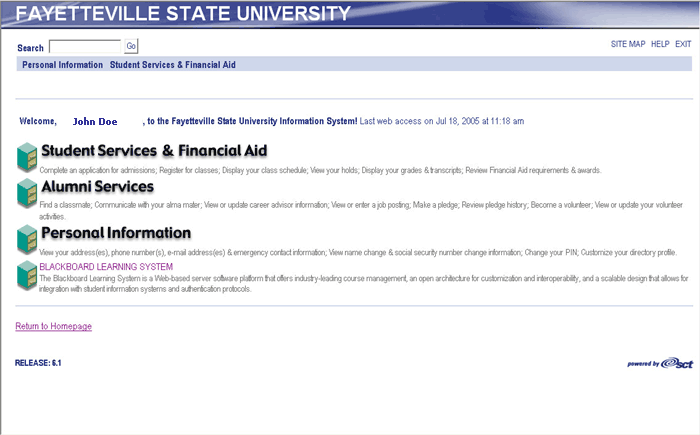 Select "Registration"
Select "Add/Drop classes"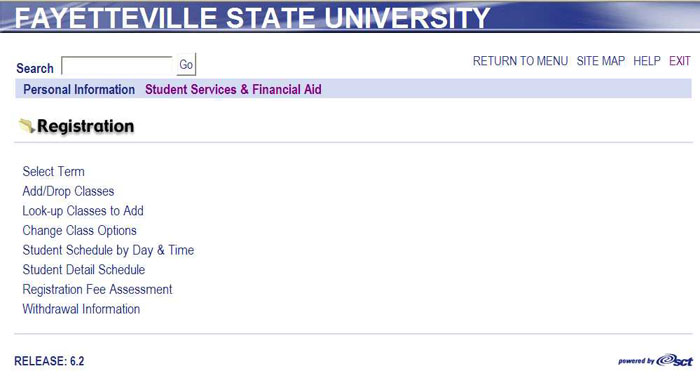 Select Term and then click the Submit button
Enter your Alternate registration PIN (Required only for Early College students)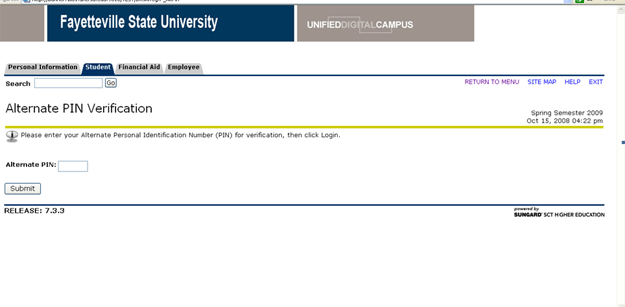 Click "Class Search" under the CRN label to find specific sections of a class
Select a Subject
Click Course Search
Click View Sections to see all sections of a course.
Review the class sections to find a section that you want. Click the check box to the left of the section you want. If there is no check box, that section is closed. Look for another or perform a New Search.

(HINT: Write down the course, days, and times for each class. This will help you avoid selecting classes that conflict with classes you have already selected.)
Click "Register" to add the class.
If you have Registration Add Errors, the system will not allow registration. Please review Registration Frequently Asked Questions for more information on registration errors or contact your advisor.
When you have registered for all your classes, log out of Banner by clicking "Exit."
You can review your schedule at any time by logging into Banner.
Registration:
Responsible
You are responsible for registering for classes according to procedures and deadlines established by the Registrar. The classes in which you are registered at the close of the official registration period constitute your official schedule and course load. Tuition and fees are based on the your total hours of enrollment at the close of the official registration period.
Enroll
You must ensure that you are officially registered for the classes you attend. You will not receive credit or a grade for any class in which you are not officially registered. Attending classes without official registration does not constitute enrollment in that class.
Attend
Failure to attend class does not constitute official withdrawal from that class. You are responsible for initiating the appropriate withdrawal process if you wish to discontinue enrollment in a class or all classes.
Waitlist:
Waitlist Basics

After a course has reached its maximum enrollment limit, the waitlist option may become available.
To add your name to the waitlist, you must select "Waitlist" from the pull-down menu on Self-Service.
Some things you should know about waitlist:
 The system will not allow you to waitlist multiple sections of the same course.
 The system will not override time conflicts. Thus, if you are registered for a class that already exists for that time slot, you will not be allowed to waitlist the class.
 Once you become the first person on the waitlist, you will receive an automatic e-mail notification.
 You must register for the course within 24 clock hours of the e-mail notification. Otherwise, you will be dropped from the waitlist and the next person will move to the top of the list.
 If you no longer wish to be on the waitlist, you must drop the course through the Self-Service using the Drop/Add menu.
 If the course prerequisites are not met, you will not be able to register for the course without override permissions. Consult with the instructor if you do not meet the course prerequisites.
 Being on a waitlist does not guarantee registration for the class. It is recommended that you register for an alternate class in case the course never becomes available to you.
How to Add My Name to a Waitlist