Ma, Juan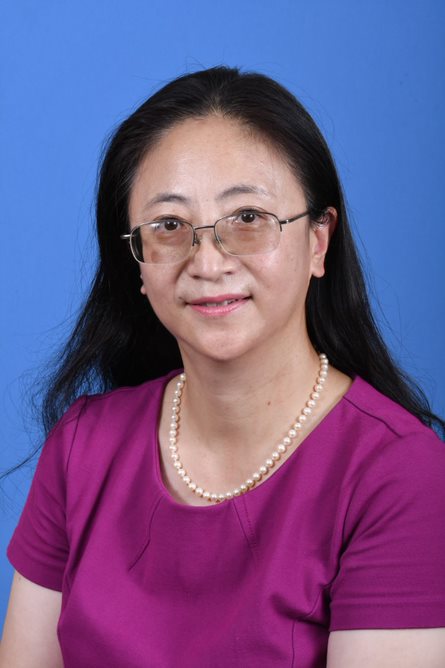 Dr. Juan Ma
Associate Professor, Public Administration
Dept. Assistant Chair
Office: Taylor Science 208E
Phone: 672-1935
Email: jma@uncfsu.edu
Biography
Ph.D. in Public Policy, Southern University and A&M College, USA

Concentration: Environmental Policy Analysis

Ph.D. in Ecology Science, Academy of Forestry, China

Concentration: Forest Plant Biodiversity Conservation

M.S. in Geography, Beijing Normal University, China

Concentration: Natural Resources Potential Research and Management

B.S. in Geography, Beijing Normal University, China
Other training
Grid Analysis and its application in GIS, (hosted by Chinese Academy of Science, Beijing, China)
FAO Fellowship on GIS techniques and Data Management, (hosted by Bureau of Rural Science, Canberra Australia)
Teaching Courses
ENEC 201/ENEC 201L, Nature, Environment and Ecology I (with Lab)
ENEC 201/ENEC 202L, Nature, Environment and Ecology II (with Lab)
ENEC 210, Introduction to Sustainability
ENEC 270, Climate Change and Public Policy
ENEC 300, Environmental Politics and Policy
ENEC 400, Sustainability Leadership
ENEC 420, Natural Resource Management and Environmental Policy
ENEC 435, Environmental Law and Administration
POLI 220, Principles of Public Administration
POLI 301, Organizational Theory
POLI 402, Public Policy Formulation
POLI 442, Public Policy Analysis
Research Interests
Environmental Policy Analysis
GIS application
Publications
Understanding Land Ownership and Environmental Conservation from Perspectives of Enviro-Capitalism and Enviro-Socialism, The Journal of US-China Public Administration,Vol,7, No#6, June 2010, pp 15-23
Analysis on Forest Plant Diversity in the Three Gorges Reservoir Area. Chinese Journal of Applied Ecology, Jan. 2001, 13 (1):35 ~(co-authors)The Monitoring and Assessment for National Forest Health in United States and Its Use Reference to China. World Forestry Research, Vol.3, 2001 (co-authors)
The Horizontal Spatial Distribution Patterns of Plant Species Diversity of Forest Communities in China. The Journal of Beijing Normal University (Nat.), Vol. 34 Sup.pp12-17, 1998
The Development of the Computer Network System of Ecological and Environmental Monitoring in the World. The World Forestry Research, Vol.11, Pp89-94, 1998
Indicators and Criteria for Sustainable Forest Management in Subtropics in China. Forestry Resources Management Vol.4, Pp47-50, 1998 (co-authors).
Grain Production and Agriculture Disaster in the Northwest Shanxi Province. Journal of Beijing Normal University (Nat.), Vol.31, No.4, pp542-548, 1995.