Current Students
Think about what it means to be a lifelong learner. Always being open to new skills, new ideas, and new possibilities. Possessing the confidence to adapt to an ever-changing world. These are powerful attributes commonly held by the most successful people. At FSU, we know that the best education is one that continually rewards you throughout life. Lifelong learning at FSU means you will be fully prepared for the challenges and exciting opportunities in the world beyond college.
Find everything you need to succeed as a lifelong learner at FSU!
---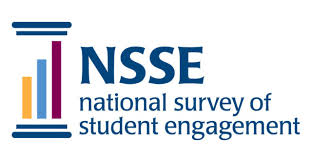 The NSSE will be administered to FSU freshman & Seniors beginning February 14th. The final reminder will be sent by NSSE on March 21st. The schedule is below.
Mailing Schedule for Contacting Students Invitation:
Wednesday, February 14
Reminder 1: Tuesday, February 20
Reminder 2: Wednesday, February 28
Reminder 3: Tuesday, March 6
Final Reminder: Wednesday, March 21
---
Fayetteville State University has introduced me to many opportunities and provided me a strong support system.
Bria Battle
Communication Major '19
Read more