FSU alums launch Black Pretty & Paid University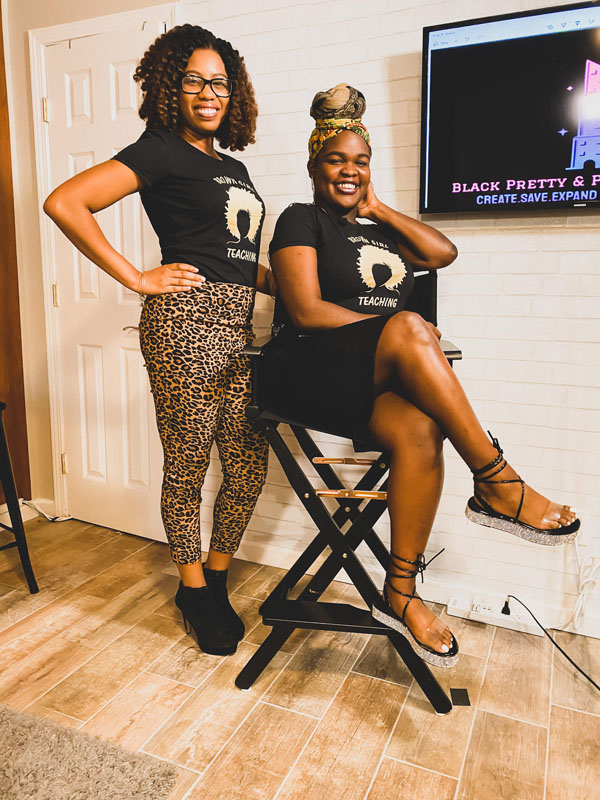 Attention: Black Millennial Women Who Aspire To Be Mentally Healthy Millionaires. A new source of education, motivation and invaluable tips toward achieving your destiny has arrived, thanks to two alumnae and sorority sisters of Fayetteville State University.
Antanesha Hightower and Jalynn Jones have launched Black Pretty & Paid University, a digital learning program that is customized to millennial entrepreneurs. Their services include virtual business coaching, mentoring, and sales and marketing resources.
Hightower and Jones say that their "Aha! moment" to start the business struck when they both were taking a "high-ticket business course."
"We noticed that our communities need access to high-quality digital products at affordable prices. We instantly dedicated ourselves to creating a platform that appealed to millennial learning styles and work schedules. These are folks who may be juggling school, parenting, caring for elders, working ... all the while striving to unlock generational wealth."
Hightower and Jones say that their service is needed now more than ever, noting large discrepancies between the net worth of black and white families, according to recent studies.
"Financially and demographically, many black Americans lack access to finances and affordable professional development," Jones says. "Black Pretty & Paid University strives to provide the access that our communities need and deserve to create more jobs, businesses, and alumni that have the means to give back to their alma mater."
Hightower adds, "We created Black Pretty & Paid University with a 'one-stop-shop' vision in mind. We offer full-service coaching and motivational speaking with natural resources to business development, sales, and marketing. We even desire to land corporate and institutional contracts to train and develop staff with expenses covered by employers as an employee empowerment tool."
Jones and Hightower are currently based in Los Angeles and Atlanta, respectively, and are available to take virtual appointments. Their long-term goal is to establish a coworking space in the Fayetteville area.
Jones was President of the 2013-14 Student Government Association at FSU. She earned her Bachelor's degree in Business Administration in 2015. Hightower worked in the Career Center while at FSU. She earned her Bachelor's degree in English in 2013 and her Master's in School Administration in 2017.
Both entrepreneurs pledged Alpha Kappa Alpha Sorority, Inc., which solidified their sisterhood and a desire to make a difference in their communities.
For more information, email iam@blackprettyandpaid.com. Or connect with them on their company's Facebook and Instagram pages.
---
By Janet Gibson