Ashley Dominique
Ashley Dominique is a Senior Political Science major and a member of the Political Science Club.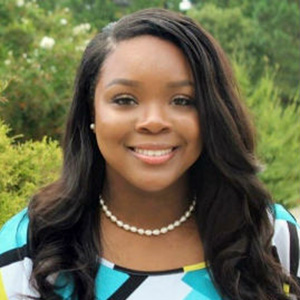 She serves as President of the National Council of Negro Women's Club and Secretary of the Senior Class Council. She learned how to network, how to communicate and operate two radio shows, and gained professional communication skills within the area of journalism and broadcasting on Bronco-iRadio.
During the previous presidential election, Dominique worked as an intern for Advance Carolina. She helped to develop strategic plans for dealing with the African-American community, engaged in canvassing, phone banking, data entry, and attended local meetings with elected officials and leaders. After Hurricane Matthew, she passed out food and water to those in need, and helped in hosting discussion about readiness and securing funds for natural disasters. In July of 2017, Dominique was appointed the Political Director for the College Democrats of North Carolina, which calls for involvement of activities in statewide and local initiatives and working with political campaigns.
Learn more about our political science program.