Kimberly Dickens
FSU is family-oriented. Going to an HBCU made me realize that people are really there for me. FSU is not too big and not too small. It's a great school.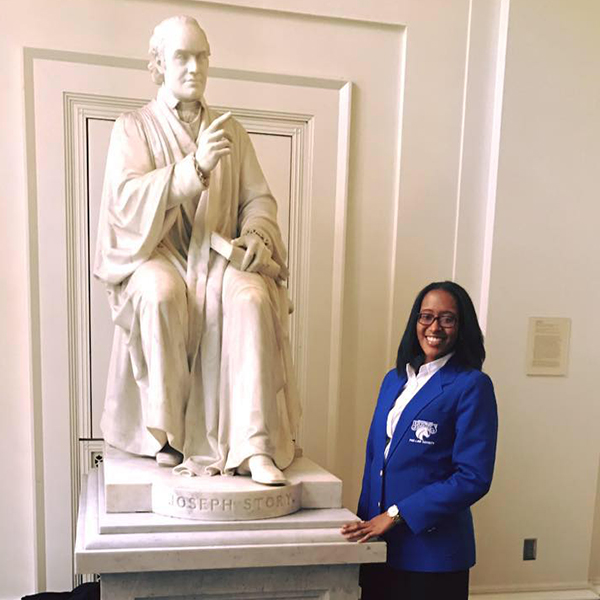 I came to FSU because I knew I wanted to study criminal justice, and FSU has one of the best programs. I'm in the Pre-Law Society at FSU, and plan to get my master's degree in international relations and then work abroad doing international development in a third world country.

Because I went to an early college high school, I was able to enter FSU as a junior. Coming in with so many credits means it's a short time between graduating from high school and graduating from college! I had to quickly learn the campus resources as well as start thinking about graduate school application deadlines. The advisors and campus offices are very helpful though, and the professors are supportive of each student's individual situation.
Over the summer, I studied abroad in London, where we compared the criminal justice systems in the US and England. I would tell anyone that they should try to study abroad. It was a great experience, and I wish I could have stayed even longer!
When you get to college, make sure to have both an academic life and a social life. I'm never bored at FSU. All of the activities they have during Homecoming Week and Rodeo Week are really fun, and they bring everyone together.
Kimberly Dickens '18 - Rocky Mount, NC
Criminal Justice Major, Political Science Minor