Janee Sanders
My life at FSU is a balance of everything. I am a wife, a mom, a veteran, and a commuter student.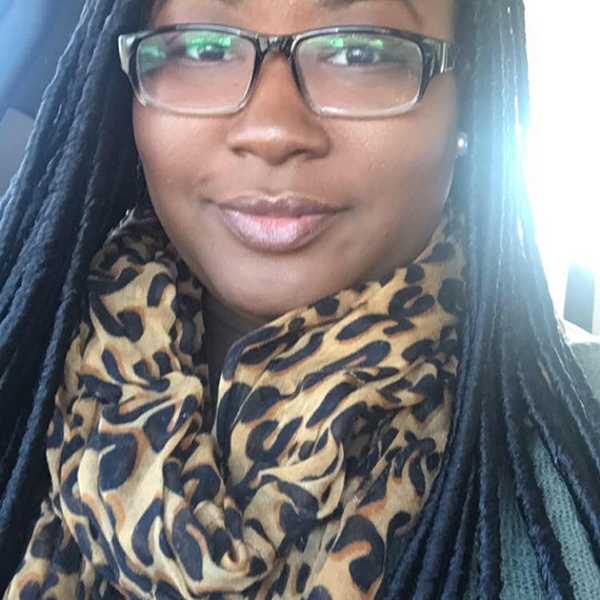 At first I thought I would be too old to join the social events, but because our students are so diverse, I have never felt uncomfortable attending any of our activities. It is a family-oriented environment. Everyone will pull you into the Bronco culture!

The AUTOS Commuter Student Organization really strives to bring people in and connect them. I was pulled in when I first arrived and, as the current AUTOS president, I want to do that for others. We want our fellow commuter students to feel welcome, get involved in campus activities, and take advantage of all of the campus resources.
AUTOS hosts programs for both commuter and residential students. Our events are family friendly, so you can bring your spouses and kids. We want you to bring your life to Fayetteville State, so everyone can be involved. My daughter is part of my FSU experience. Everyone knows her. She is a Bronco too!
FSU is very supportive of active duty soldiers and veterans. We have flexible options like online classes, night classes, and 8-week classes. The VA Center and the Fort Bragg Center are invaluable resources. Both have helped me figure out my benefits and made sure that I'm on track. It's one of the easiest transitions that I've had compared to the other schools that I have been to.
The Student Veteran Association is really helpful connecting all of the veterans at FSU. We always go to the huge veteran celebration in Bronco Square where the campus comes out to celebrate us. There is food, giveaways, a car show... its always a great event!
Janee Sanders '18 - The Bronx, NY
Psychology Major, Communications Minor