Tiffany Andrews
The Myrtle Beach Chamber of Commerce honored Fayetteville State University alumna, Tiffany Andrews, as Champion of Diversity Individual in May at the Marriott Resort and Spa at Grande Dunes in Myrtle Beach, SC.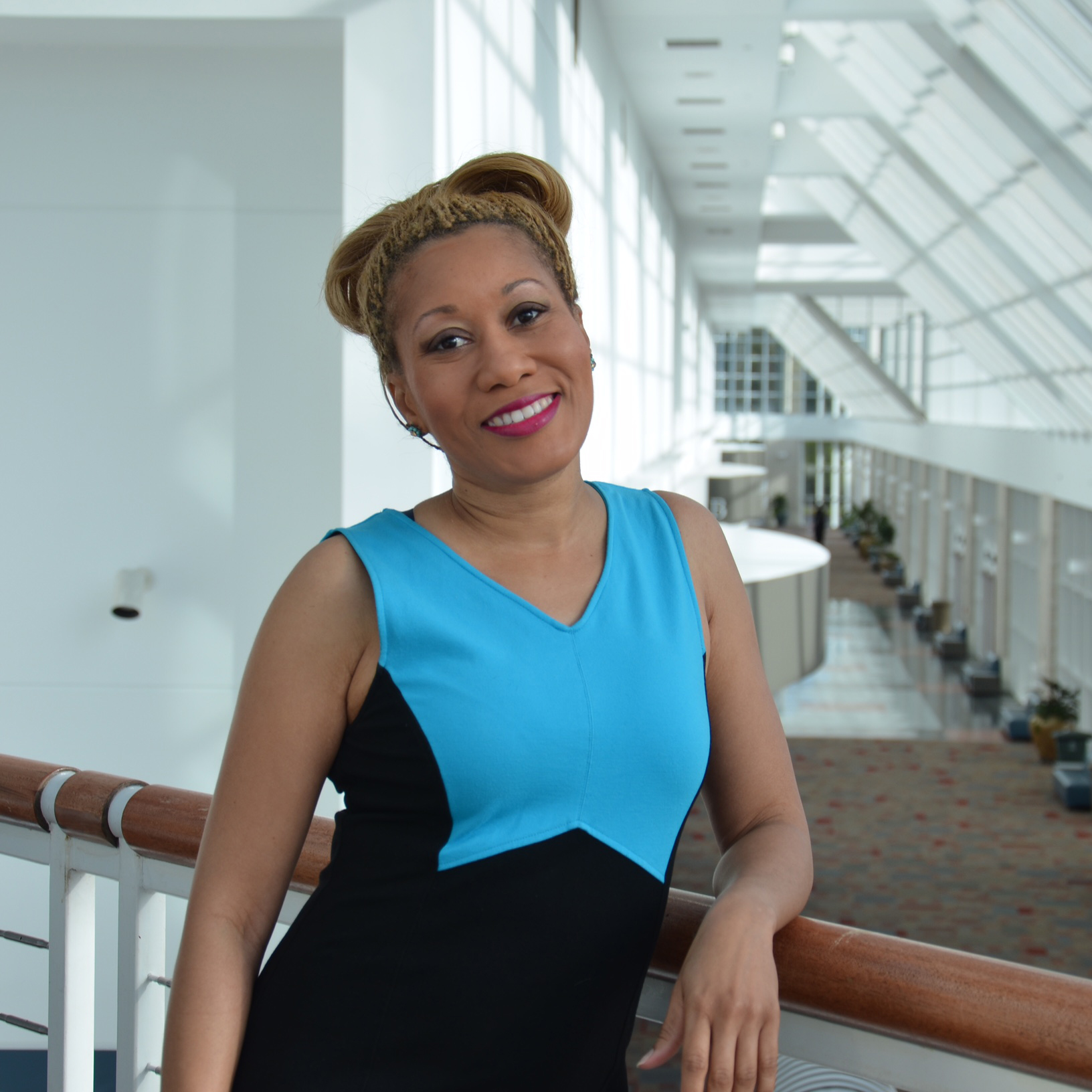 The Champion of Diversity category is a new award for the Chamber, which recognizes an individual who demonstrates a high degree of success in promoting diversity and inspires others to embrace diversity in the community. In January, Andrews was re-appointed by the Governor of South Carolina to continue serving as a Horry County Higher Education Commissioner.
During this term, Andrews was elected by fellow commissioners to be treasurer for the Horry County Higher Education Commission. Andrews has served on the commission since 2011. She is also the newest board member for Horry County United Way. Andrews, a native of Rocky Mount, is the daughter of Milton and Paulette Andrews and granddaughter of Paul and Bessie Foster. After graduating from Rocky Mount Senior High School, she obtained a bachelor's degree in English Literature with a minor in Communications from Fayetteville State University in 1996.
While attending FSU, she joined the elite sisterhood of Alpha Kappa Alpha Sorority Inc., in 1992. A marketer for 20 years, she strives to push the envelope in creating unique branding concepts, creative messaging, SEO, marketing plans, media placement both traditional and nontraditional and social media awareness. She joined the Myrtle Beach Convention Center in the fall of 2003, currently serving as the sales and marketing administrator. There she is responsible for advertising to convention decision-makers, enticing them to host their next conference at the Myrtle Beach Convention Center.
In 2007, she launched The Andrews Agency, a boutique advertising agency. Her team is comprised of professionals eager to create, brand, market, copywrite, blog, and advertise local and regional business via brand messaging from print, radio, television, out of home, web, social and mobile. Andrews is currently the SC Governor of the American Advertising Federation for District 3. The Federation is a national organization that promotes excellence in advertising. She is in her third year of serving as the chairman of the board of AAF of Coastal Carolinas after presiding for three years as president.
Believing that giving back to historically black colleges and universities is essential, she serves as co-chairwoman for the Horry County United Negro College Fund, where she assists with the charity's marketing exposure and fundraising.