On Broadway
With the lights back on, FSU alum Deon Releford-Lee takes the stage in 'Tina: The Tina Turner Musical'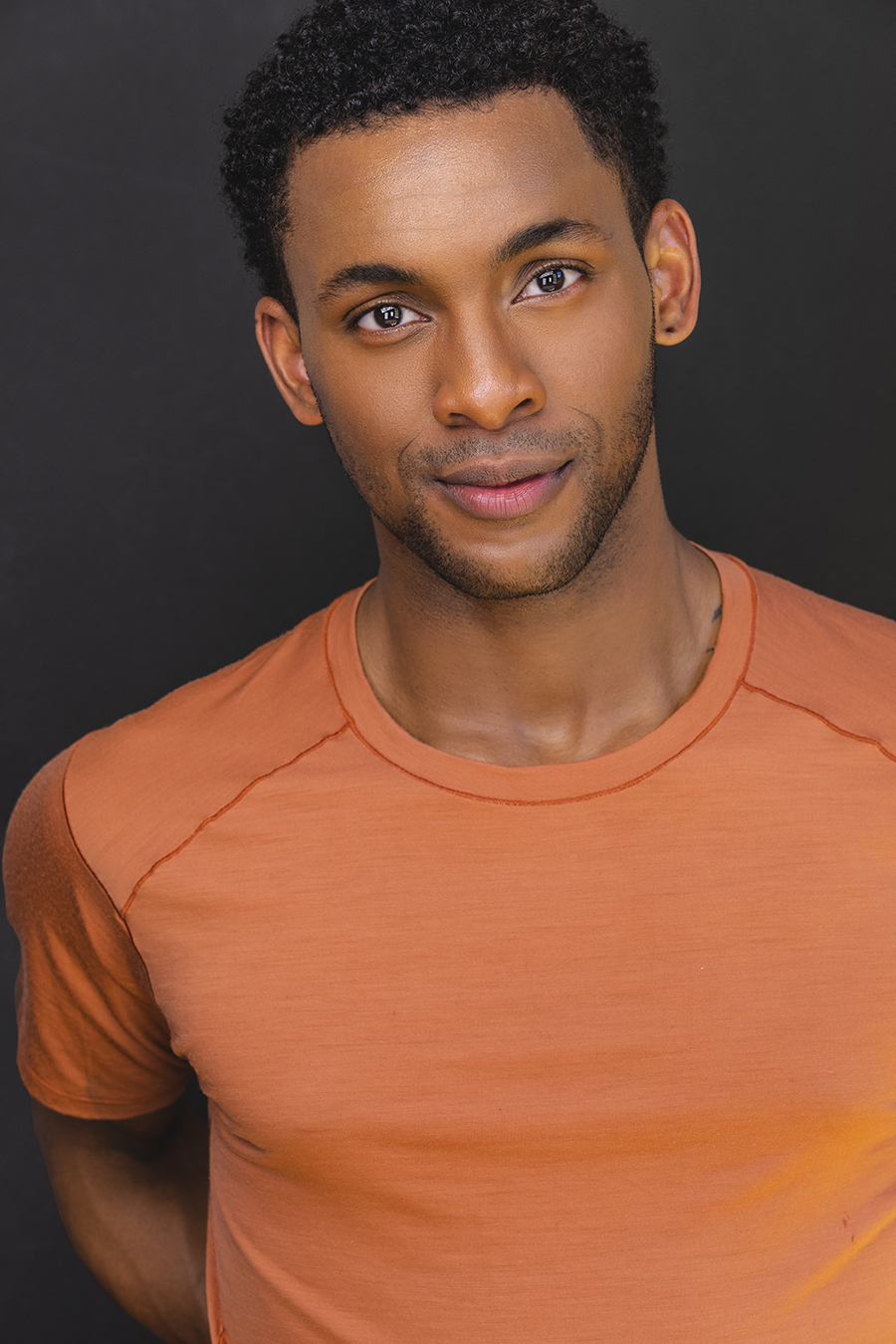 Story by Janet Gibson
Life can change right on cue. Just ask Deon Releford-Lee. A few short months ago, he was living with a friend in Vancouver, Canada, wondering if the pandemic would prevent him from ever moving back to New York City - let alone capturing his first Broadway show.
Today, he is featured in the ensemble of "Tina: The Tina Turner Musical," which traces the singer's humble beginnings in Nutbush, Tennessee, to a hard-won transformation as a global star. Releford-Lee showcases his dance and vocal skills, including the role of club announcer, in eight performances a week at the historic Lunt-Fontanne Theatre.
A 2014 graduate of Fayetteville State University, Releford-Lee is also in rehearsals as an understudy for four of the five main male roles, all played by Black men, including the characters of Richard Bullock, the father of young Anna Mae (Tina), and Ike Turner, her volatile partner in music and life from circa 1960 until their divorce in 1978.
Releford-Lee was a teaching artist and choreographer in North Carolina for years before moving in 2018 to New York. He became a teaching artist in NYC. He also booked his first Broadway national tour: "Beautiful: The Carole King Musical." And he can be seen in a nationally televised commercial for Biktarvy, the once-daily pill for people living with HIV. (Releford-Lee is on a date with the main actor in the final scene.) He had been performing for just two weeks with the Black National Theatre in Harlem when Broadway and other venues went dark in March 2020.
The money Releford-Lee saved from those jobs was running out quickly while living in Canada, he recalls. Still, he kept busy. Feeling the need to foster understanding and celebrate and amplify black voices, particularly in the entertainment industry, he launched his podcast and production company called Free Black Millennials.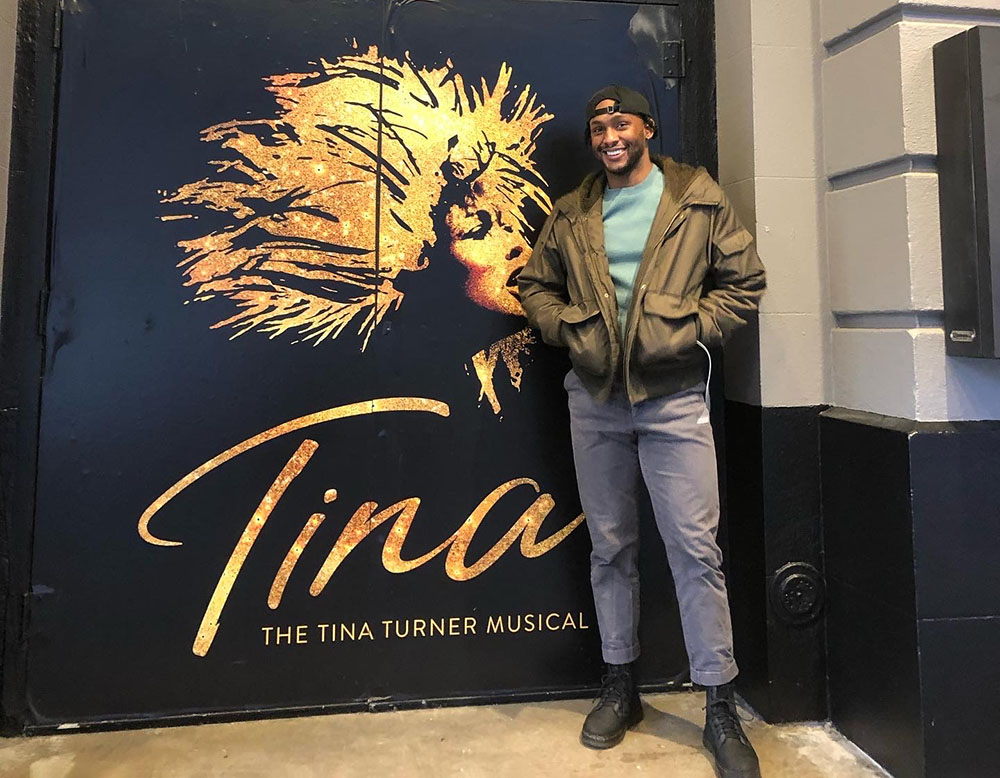 Releford-Lee, 29, says New York was never far from his mind when he lived thousands of miles and a world away. He had friends in "Tina" and got word that "they needed coverage." He learned various lines, including songs and scenes featuring the character of Ike Turner. "I sent a video to my agent, and she got me an official audition from the company."
The rest, as they say, is history. Releford-Lee made his "Tina" debut on January 20.
In true pandemic-era fashion, he announced his Broadway news in a Zoom video. The reactions of family and friends are heart-warming - and priceless - with background music of Tina Turner belting out "The Best." Here is the video: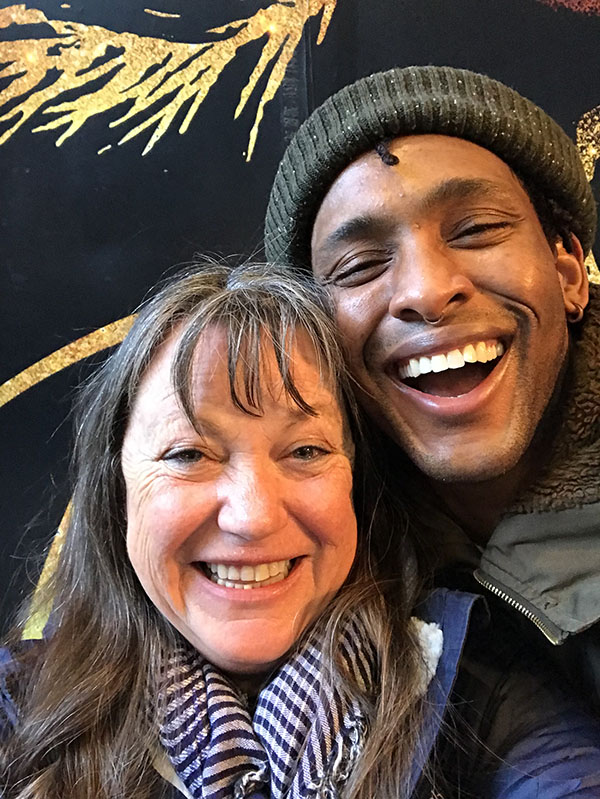 Julie Lacy Harrison, who knows Deon from his formative years as a "theater kid" honing his craft at Cape Fear Regional Theatre, recently traveled from North Carolina to New York to see him in "Tina." Harrison's daughter, Rosebud, a Chicago-based actress, worked with her friend Deon in several local productions, including CFRT's "The Three Musketeers." She calls "Tina" nothing short of "excellent" – and has kudos for Releford-Lee's Broadway debut, too.
"He is one of the kindest people you'll ever meet," says Harrison. "And now he has adoring, new fans waiting for him when he comes out of the theater, but he is so humble. I am so proud of him."
Releford-Lee is grateful for his time in Fayetteville: "CFRT is where I learned theater etiquette and how to hold space in a professional environment. Lessons I use to this day."
Professor Jeremy Fiebig of FSU's Department of Performing & Fine Arts isn't surprised by Releford-Lee's success. He remembers the young actor and dancer in a number of roles.
"The first show I directed with Deon in it was 'A Midsummer Night's Dream.' He played Puck and was this amazingly lyrical ball of energy. He really led the whole production and made magic out of that show," says Professor Fiebig.
"He is intensely creative. He feeds off of the creative process. ... Deon is a unicorn. Absolutely no one like him in the universe. He's brave, poetic and open-hearted. He really writes the character fully with his body and voice and intuition."
In his professional bio, Releford-Lee keeps it simple - and gives a shout-out to his alma mater:
"Deon Releford-Lee is a black, queer, actor, dancer, singer, artist, activist, host, educator, food maker, rump shaker and generational curse breaker currently based in NYC.
"Deon graduated from an HBCU (Historically Black College/University), Fayetteville State University, with his degree in acting and concert dance in 2014."
---
HIS ROLE MODELS:
BLACK WOMEN
Deon Releford-Lee believed in his abilities - and has been relentless in his pursuit to follow his passion for performing - but, still, self-doubt sometimes creeps in and he wonders if he can really make a living at what he loves. The pandemic, too, threatened to cast a dark shadow on his plans. But he has always had positive role models to reinforce that he could do anything that he set his mind - and heart - on.
Mainly, Black women.
"If it wasn't for her, I wouldn't be the artist I am today." Deon Releford-Lee, about his FSU dance professor, Avis Hatcher-Puzzo
His mother ranks tops on his list. Delvea McIver-Releford, raised him and his sister, Jada, as a single mom. She was an Army air traffic controller and the family had to deal with deployments and transfers, but he grew up mostly in West Philadelphia and Fayetteville, N.C., home of Fort Bragg. He glows when he speaks about both of them and their resilience.
And his voice nearly goes up an octave when he thinks about one woman in particular: Avis Hatcher-Puzzo, his dance professor at Fayetteville State University.
"If it wasn't for her, I wouldn't be the artist I am today," he says.
Professor Hatcher-Puzzo has fond memories of Deon, from the very first time she met him while he was in high school at Cross Creek Early College on the Fayetteville State campus.
"He was the baby," she recalls, "taking dance classes at FSU in a group of very talented dancers in the program. Goofy, full of energy, always eager to learn, he just wanted to be involved. He was everywhere! He soaked up every lesson and opportunity available to him. If something was happening, he was going to be part of it."
She remembers him taking extra dance classes in Raleigh and Durham and performing in small roles just to be a part of productions. "He was grateful for the chance and thankful someone believed in him," she says. "I spent a lot of time, training, rehearsing and talking with Deon about whatever was going on with him. He would wander into the dance studio and say, 'Hey ... um, may I talk to you?' He went through a lot as a student here, but he was serious about being an artist and how that lifestyle works. He wasn't really interested in being popular - he just wanted to be good at his craft."
She adds, "Honestly, I don't know how many dance productions, plays or events I stood backstage next to him, and just before he went on he'd give me that look like, 'Please stop me, Ms. Avis! What am I doing? I can't do this!' I'd say, 'Hey, all the work you did to get to this moment? You got this, and I'll catch you on the other side.'"
---
THE SHOW MUST GO ON ...
Deon Releford-Lee has one day off: Monday. But rehearsing lines and songs or dance moves are just second nature every day. He's also religious about working out at his apartment in the Washington Heights neighborhood in upper Manhattan.
He has a couple of favorite scenes in "Tina." "In my ensemble/club announcer track, it has to be 'Disco Inferno,'" he says. "This number highlights the era in Tina Turner's life after she left Ike and tried to make ends meet in Vegas. It is an upbeat, campy number ... and the costumes and choreography are outrageous. It's a feel-good number that everyone knows and can dance along to."
He adds, "In my Ike track, there is a scene between a young Anna Mae and Ike Turner where the audience gets an honest glimpse into the unredeemable character's past. Ike Turner did some inexcusable things, but he was still a human being with a dark and nuanced past that may or may not have dictated his irrational behaviors. It's one of the only times we see a vulnerable/humanized Ike Turner."
He pauses and reflects, "It's an honor to be on Broadway."