Dr. Anthony Jenkins
Fayetteville State Alumnus, Dr. Anthony Jenkins has been selected as president of HBCU.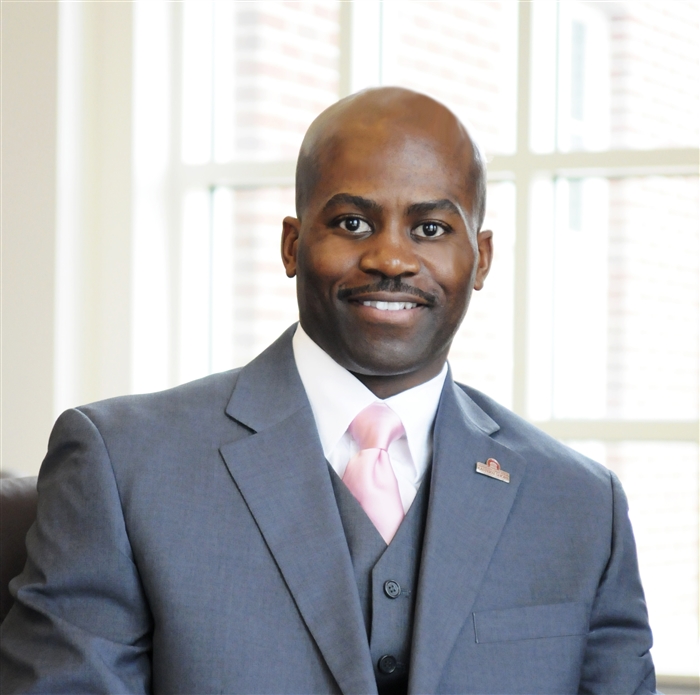 The West Virginia State University Board of Governors named Dr. Jenkins, Class of 195, as the 11th President of West Virginia State University. He assumed the new leadership position July 2016.

"I am humbled to be selected as the 11th President of West Virginia State University," Dr. Jenkins said. "Throughout my career, I have focused my efforts and energy on students and ensuring their path to earning a college education is accessible and, most of all, challenging and rewarding. I am truly honored to join a family - the State family - which is dedicated to student-centeredness and access."
Dr. Jenkins, a Washington, DC, native, is a United States Army veteran and has a background in criminal justice, sociology and educational leadership and policy studies. He most recently served as Senior Associate Vice President for Student Development and Enrollment Services at the University of Central Florida (UCF). During his tenure at UCF, Dr. Jenkins supported a strategic vision that impacted student life, success, retention and graduation rates. Prior to that, he served as Vice President for Student Affairs and Enrollment Management at the University of Maryland Eastern Shore, where he developed and implemented the university's first comprehensive retention plan resulting in an increase in first-to-second and second-to-third year return rate.
Dr. Jenkins' higher education experience also includes serving as the Dean of Students at the University of Houston Clear Lake; Associate Dean of Students at Northeastern Illinois University; Area Coordinator at Virginia Tech University; and Admission and Financial Aid Advisor at Jackson State University. Prior to his career in higher education, Dr. Jenkins served in the United States Army as an Air Defense Artillery Specialist.
Dr. Jenkins has a bachelor's degree in Criminal Justice/Sociology from FSU, a master's degree in Criminology from North Carolina Central University and a doctorate in Educational Leadership and Policy Studies from Virginia Tech University.