Jerrin "Giselle" Grant
Jerrin "Giselle" Grant was recognized for outstanding leadership and service by North Carolina Campus Compact, a statewide network of colleges and universities with a shared commitment to civic engagement.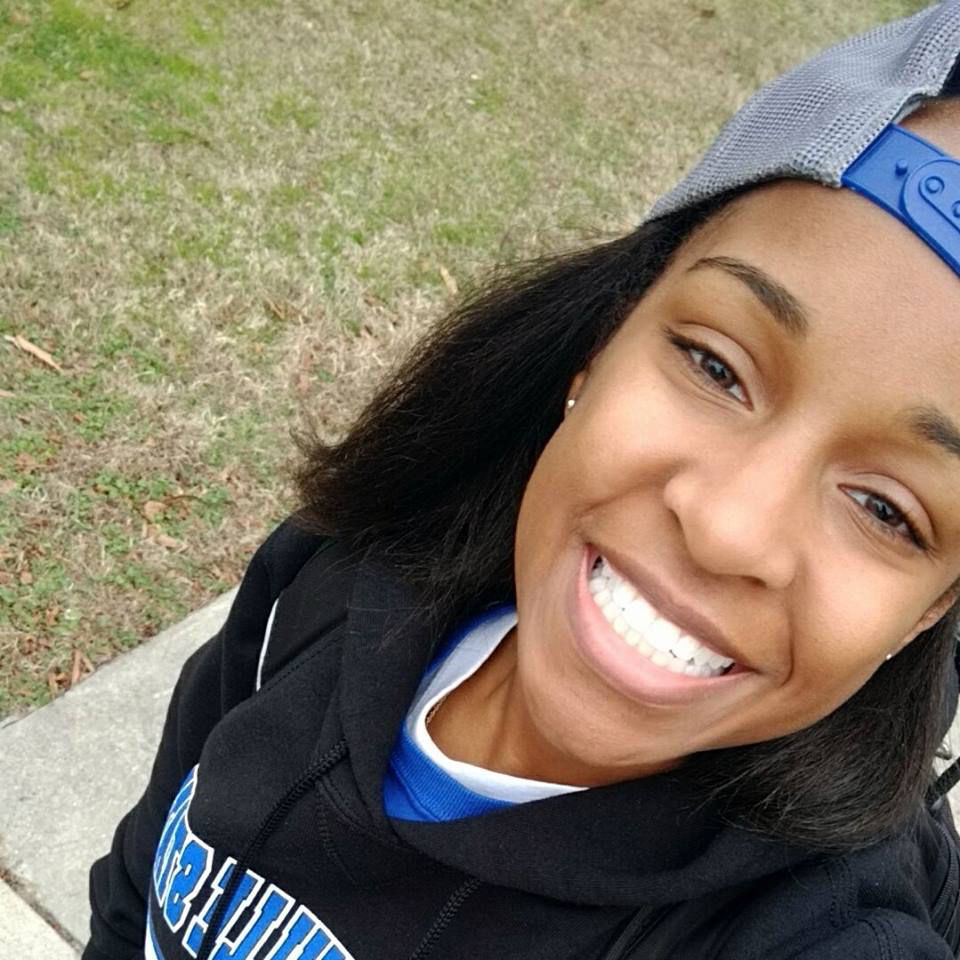 Grant is a recipient of the network's Community Impact Award, honoring one student leader at each member school. Grant is one of 25 students selected by their campus for the 2016 honor, joining more than 200 college students recognized by the network since the award was first presented in 2006. Grant has been an outstanding civic leader during her time at Fayetteville State University, contributing to community service programs, supporting her peers, and excelling in the classroom and as a member of the FSU's ROTC. She was part of the founding student leadership team for FSU's Campus Kitchens Project (CKFSU) and spent last summer as an intern with Wake Forest University's Campus Kitchen. Now she is the CKFSU student coordinator. As a ROTC leader, Grant has been named Cadet of the Year and Cadet Wing Commander. She has also served as a CHEER tutor and peer learning assistant, supporting students with identified learning differences. A criminal justice major, Grant is from Greensboro, NC. Though she could not attend, Grant was honored at the Compact's annual CSNAP student conference. The event convened more than 160 students and staff from 24 campuses in the network. In addition to awards and networking opportunities, the conference included student-led workshops on diverse community engagement topics and a showcase of organizations working for social change, including the Campus Kitchens Project, Rachel Carson Council, and the Sustained Dialogue Institute. North Carolina Campus Compact is a statewide coalition of 36 public, private, and community colleges and universities that share a commitment to civic and community engagement. The network was founded in 2002 and is hosted by Elon University. NCCC is an affiliate of the national Campus Compact organization, which claims 1,000 member schools representing nearly 2 million college students.