Dr. Denise Murchison Payton: Sharing the Gift of Music
Out of the blue, Dr. Payton recently received news of a $5,000 scholarship in her honor to support the University Concert Choir, gifted by Joe and Marilyn Murchison, descendants of the Murchison Plantation in Cumberland County.
By Janet Gibson
She grew up feeling the sting of bullying because of her weight.
Then her father reminded her, "You have something no one else has."
A big voice. Soprano. A gift that could stop people in their tracks - inspiring awe and admiration.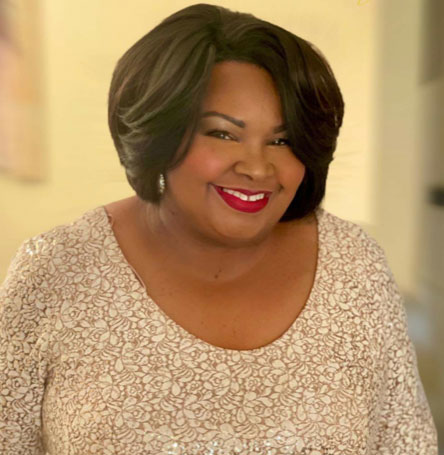 Dr. Denise Murchison Payton, who celebrates her 64th birthday on Sept. 22, has been on a lifelong mission to share her gift of music. She leads by example and encourages her students to discover their own unique voices. To open all of life's possibilities. And seize the courage to follow their passions.
For 14 years, she has served as the Director of Choral Activities at Fayetteville State University, conducting her singers in performances at venues that are diverse as the Grand Ole Opry in Nashville, the John F. Kennedy Center for the Performing Arts in Washington, D.C., and New York City's famed Carnegie Hall.
Closer to home, the chances are - when someone needs a vocalist or musician to perform on-campus - their first call is to the woman who's known affectionately as "Mama P." She delivers.
Often seen pulling a "craft wagon," as she calls it, while walking to and from her office in the Rosenthal Building, Dr. Payton lives the Fayetteville State motto of Res Non Verba (Deeds, Not Words). In an attached plastic tub, you might find all manner of useful items: music books, sheet music, black pants in good condition that she has picked up at Goodwill for choral students who need them, along with performance dresses and crisp white shirts that she has laundered at home.
"So they look good when they stand up and sing!" she says, in a towering voice.
Many of her students put it another way: "You're not just here to teach us music, Mama P. You're here to help us with our lives."
Yet, since the onset of COVID-19 last year, she has steadily watched her pride and joy, the University Concert Choir dwindle from about 50 members to 20.
And then, the gift.

Out of the blue, Dr. Payton recently received news of a $5,000 scholarship in her honor to support the University Concert Choir, gifted by Joe and Marilyn Murchison, descendants of the Murchison Plantation in Cumberland County. (Dr. Payton's maiden name is Murchison, so they may be distant relatives.)
She gets positively giddy when speaking about what the money means to recruiting and retention of talented students - and the future of the choir. "It gives me something to work with!" she says, explaining plans to divide the $5,000 into individual scholarships. The University Concert Choir is open to all FSU students, not just music majors.
Dr. Payton understands the power of perseverance. Growing up in Spring Lake, N.C., she began singing at age 5 at church and in talent shows. She graduated from Pine Forest High School in 1975 and went on to earn her Bachelor's in Vocal Performance from N.C. A&T State University four years later.
She would marry, work as a music teacher at Spring Lake Junior High and as Choir Director for Cumberland County Schools, while a single mom to daughter Jarae and son Jared. Both inherited their mother's love and talent for music, and both are music educators and recording artists. Dr. Payton also has served as the Minister of Music for Bethel A.M.E. Zion Church in Spring Lake since 1984.
It would be 20 years after earning her undergraduate degree - in 1999 - before Dr. Payton received her Master's degree in Curriculum and Instruction from Fayetteville State University and, in 2009, a Doctor of Music Arts (Music Education) from Boston University. In 2015, she was awarded her Ph.D. in Higher Education (Administration) from Walden University.
Classically trained, Dr. Payton has also studied with notable voice teachers such as Judith Pinnix Howell, Leroy Roberson, Dr. Samuel Barber, and Phyllis Tektonidis, all in North Carolina, Sheila Carver of Texas, and Christine Weidinger, formerly of The Metropolitan Opera in New York. Dr. Payton's recording, "Songs in D: Inspirational Songs of Faith" is applauded for demonstrating her versatility in both classical and gospel music genres.
She even wrote a book to let other women know to never give up, that "they can make it." Released in 2019, "Discouraged To Encourage: And The Coin Flips … Again" is published by Glow Ministries.
As for her own students, she modestly says, "I just try to make a difference. I want them to love music like I do."
She need not worry about that. More than one music pupil has been heard to say, "Mama P, you live it, you breathe it!"
Clearly, Mama P knows how to hit all the high notes. Or, as she says upon reflection, "I found my unwavering self-esteem in singing. I'm not a size 2, but I have something different."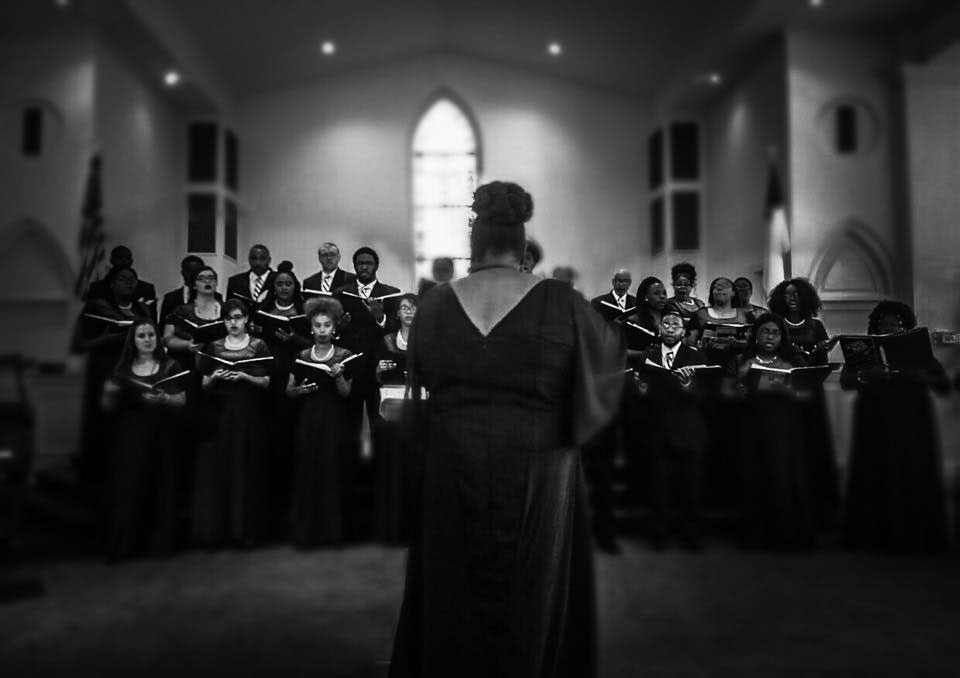 A Facebook post by Dr. Denise Murchison Payton, Sept. 7, 2021: I was feeling a little despair this morning and I said maybe it's time for me to turn the reigns over to someone else and keep it moving. My students begin to say No, No. Then one of my former students from Spring Lake Jr. High stopped by the choir room, I recognized him immediately, it's been over 35 years and he said, "I never would have made it without THIS woman." He said ya'll listen to her because even if she fusses it's because she cares. Needless to say, I told God I heard him. Amazing, I almost teared up, then one of my wonderful students sang, "Tis So Sweet to Trust in Jesus." That was it, I was ready to run. (saints know what I mean). Rodney Lyons, God sent you to me this morning. Jayla Bree it is so sweet to trust him.