Lesly-Anne Samedy
Fayetteville State University alumna Lesly-Anne Samedy is now Dr. Samedy.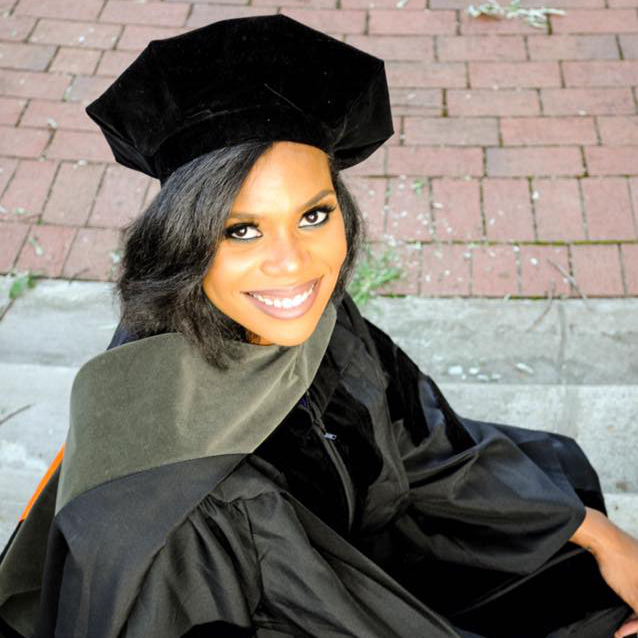 On June 13, 2017, she completed the requirements for the dual Doctorate in Pharmacy and Doctorate in Pharmaceutical Science from Mercer University in Atlanta, GA. The title of her dissertation was Association of Genetic Variation and Lipid-Related Concentrations in African-American Men With and Without Type II Diabetes.

Samedy became the first African-American and only the second woman to complete the dual programs. Only four other people total have finished the program.
Samedy is a 2008 graduate of FSU with a Bachelor of Science Degree in Biology. She earned a Master's in Molecular Genetics and Biochemistry from Georgia State University in 2010. On July 5, 2017, she will begin her post-doctoral duties at the University of California - San Francisco where she will begin work in the Department of Medicine, Division of Clinical Pharmacology.
Prior to pursuing her doctoral studies, Samedy worked in the Department of Medicine, Division of Rheumatology at Johns Hopkins University in Baltimore, MD.