In Sharp Focus
FSU student captures cover photo of popular actress for new magazine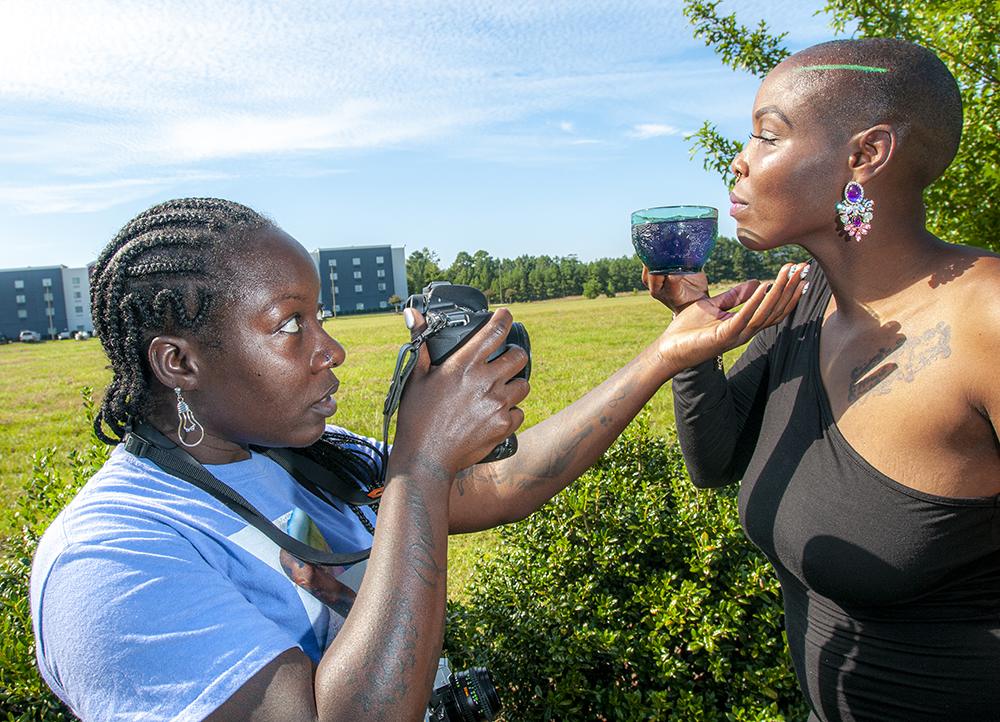 ---
By Janet Gibson
A Fayetteville State University sophomore is making a name for herself in photography circles by capturing actress Novi Brown ("Tyler Perry's Sistas") in Palm Springs, Calif., for the cover and two inside photos of a hot, new magazine.
Mariah Tyes' work can be viewed in She's Single, which premiered as a digital magazine in September at shessinglemag.com/novi-brown - and now with print copies being scooped up from racks in New York City.
Mariah, 30, is pursuing her bachelor's degree in digital art with a concentration in photography at Fayetteville State University. She will be a junior in the spring and has a projected graduation date of summer 2023. But she is already setting the photography world on fire.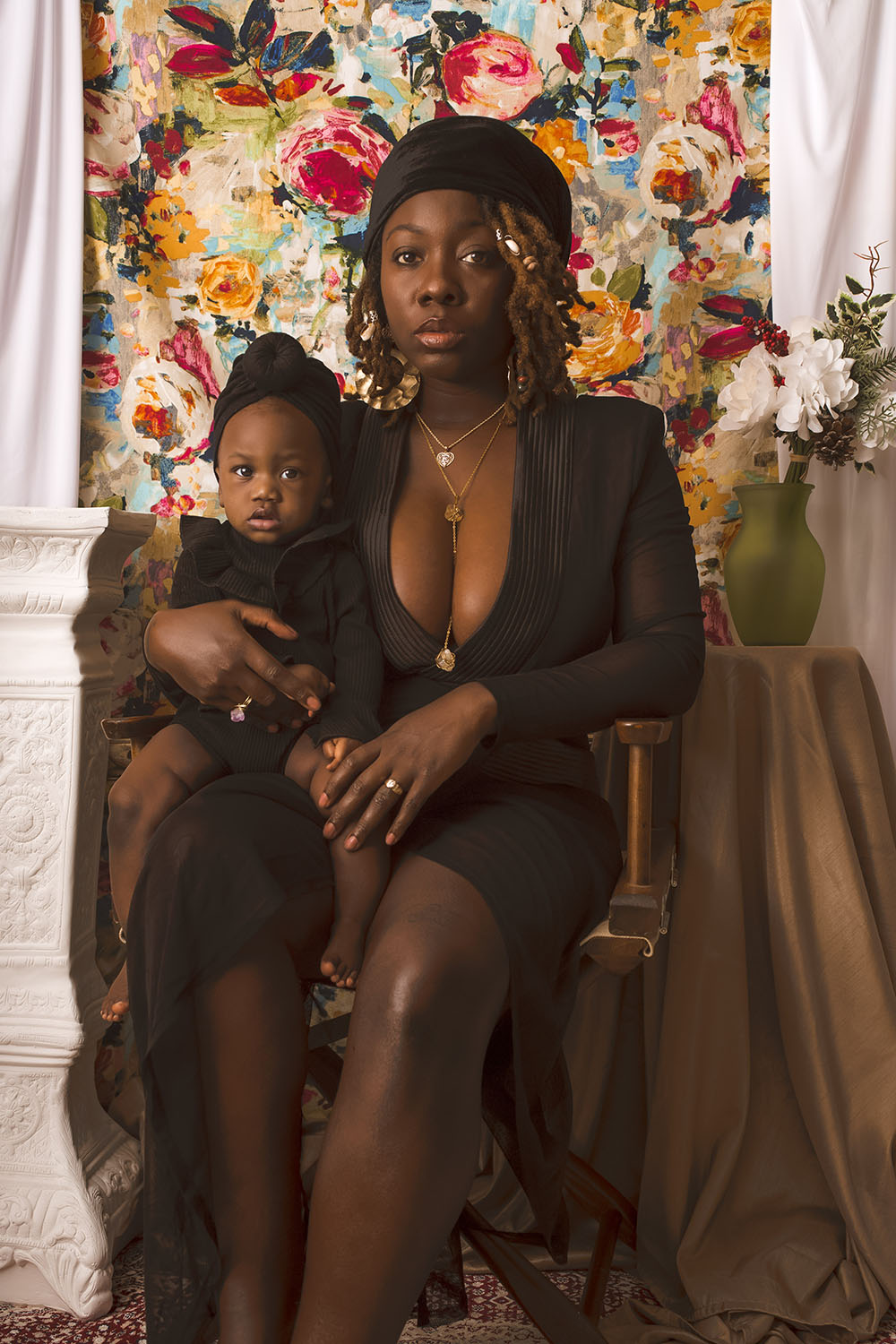 "She's an exceptional student who is doing big things," says Shane Booth, her photographer professor.
Mariah, who has a calm and cheerful demeanor, seems to effortlessly juggle her studies with work as a freelance photographer and the most important job of all: single mom to daughter, Eden Oshun, who turns two in January. "I want her to see what is possible," Mariah says.
What became possible in July of this year was a dream come true, thanks in large part to social media. Mariah was recruited for her first celebrity photo shoot after her Instagram photos caught the attention of decision makers at the magazine.
Shooting in the desert in the middle of summer presented its own set of challenges, but Mariah took it all in stride. Besides, she has a great subject. "She was so down-to-earth!" says Mariah of Novi Brown.
The cover photo shows the actress standing in the desert in a form-fitting white dress. Inside shots highlight the subject, also in chic fashions, looking strong but with a touch of vulnerability.
Mariah, who grew up the youngest of five siblings in Buffalo, New York, can barely remember a time in which she didn't have a camera in her hands. She was inspired by her dad who was constantly photographing or filming life at home.
Mariah attended an arts academy and took photography classes for several years while growing up, perfecting her craft.
As a young adult, she moved to Charlotte and dabbled in photography. She ended up joining the Army, which brought her to Fort Liberty as a culinary specialist. After serving for about five years, she became a civilian and student at Fayetteville State University.
She uses Canon cameras and, on a recent Friday, was photographing a client who traveled from Charlotte for the shoot. The images will be used for advertising, marketing and rebranding. Mariah's own business, Retrospectyes, is a take on two words: retrospect and her last name.
Mariah believes it's important to have a mentor when building your career. Hers is Maxim Vakhovskiy, a professional photographer in Charlotte. She connected with him on Instagram.
As for the future, she is working to secure more editorial photography assignments and also wants to continue pursuing her passion for set design, which comes in handy with her home studio.
When asked the "secret" to taking memorable photos, she quotes the late, legendary lensman Ansel Adams: "A good photograph is knowing where to stand."
---
BELOW: Mariah Tyes' photos of actress Novi Brown for She's Single magazine.