Maynard Smith, '82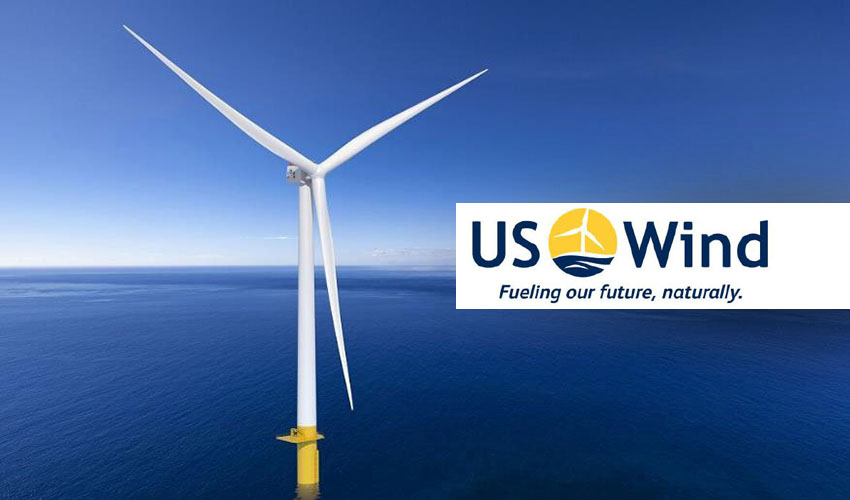 Power up
FSU alum is at the forefront of wind technology
By Janet Gibson
---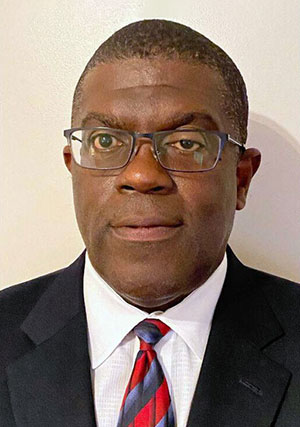 Maynard Smith sees a future largely powered by the wind.
As the Business Engagement Manager for Maryland-based US Wind, the Fayetteville State University alumnus serves on a leadership team that is focused on "fueling the future, naturally," as the company's tagline so aptly puts it.
He has a front seat on the ground floor of wind technology to build a cleaner, more sustainable future - a lofty endeavor. But that is just part of his mission.
Smith is utilizing his expertise in opening doors to more opportunities for minorities and women. In a press release recently issued by US Wind, the company announced that Smith and two of his colleagues are charged with ensuring diversity on multiple levels - from outside vendors and contractors to community engagement and education.
"US Wind understands that a successful offshore wind project must not only result in the development of a new renewable energy resource for the region, but must also provide the basis for meaningful expansion of economic activity, especially in underserved communities," said Jeff Grybowski, US Wind CEO, in the press release. "The strength and depth of this team's knowledge, experience, and relationships will be instrumental in ensuring that Maryland's minority-owned businesses are afforded the greatest opportunity to participate in the development of our projects."
Smith elaborates that the company continues to build the country's first large-scale wind farm with 22 turbines planted in the Atlantic about 13 miles from Ocean City, Maryland. More wind farms are planned in the future for the Eastern Seaboard, including ones off the coast of Norfolk, Virginia, and the Outer Banks of North Carolina.
"To me, everything about this is exciting. It will lower our carbon emissions and is a part of the new green technology," he says. "Generations from now will set the standards for the U.S. It's thrilling."
Smith praises his high school principal and an FSU alumnus, James Rountree, with taking him as a senior under his wing and arranging a visit to the campus. Smith was immediately smitten.
Smith, who calls himself "a proud Bronco," credits his time at Fayetteville State for establishing a foundation for leadership and a passion for business. Smith, 63, grew up in Martinsville, Virginia, just across the North Carolina border from Mount Airy and the Triad. He was only five years old when his father passed away, leaving his mother to raise him and a brother.
Smith praises his high school principal and an FSU alumnus, James Rountree, with taking him as a senior under his wing and arranging a visit to the campus. Smith was immediately smitten. "It was a beautiful campus even back then," he says.
Smith played football for the Broncos his freshman year and became actively involved in the Epsilon Beta Chapter of Kappa Alpha Psi Fraternity, Incorporated. In 1982, he earned his Bachelor's degree in Business Administration. He went on to receive his MBA from Golden Gate University.
Prior to joining US Wind, Smith was "integral in ensuring that the MGM National Harbor Hotel & Casino not only met but exceeded Maryland's Minority Business Enterprise (MBE) requirements, has also worked on the Woodrow Wilson Bridge project and the 2020 Black Farmers Cooperative," according to information provided by US Wind.
Professor Ulysses Taylor, Interim Dean of the Broadwell College of Business and Economics, also has high praise for Smith. "I have known Maynard Smith for quite a few years as a friend and colleague," says Professor Taylor. "Maynard's success comes from his entrepreneurial history (and spirit) of providing various services to meet market demands. His ability to engage diverse stakeholders stems from his understanding and appreciation of an inclusive workforce."
Giving back to his community is also important to Maynard Smith, who volunteers on several boards, including the Family Justice Center and Progressive Life Center of Prince George's County, Maryland, and Visit Baltimore, the city's tourism and convention organization. He is active in the Fayetteville State University D.C. Alumni Chapter.
He is also an advisor for the CIAA Men's and Women's Basketball Tournament, which is slated for Feb. 21-26, 2022, in Baltimore. "It's going to be an exciting time," he says.