Ready, Willing & Able
Adrianna Fields stands up for students like her – those with different abilities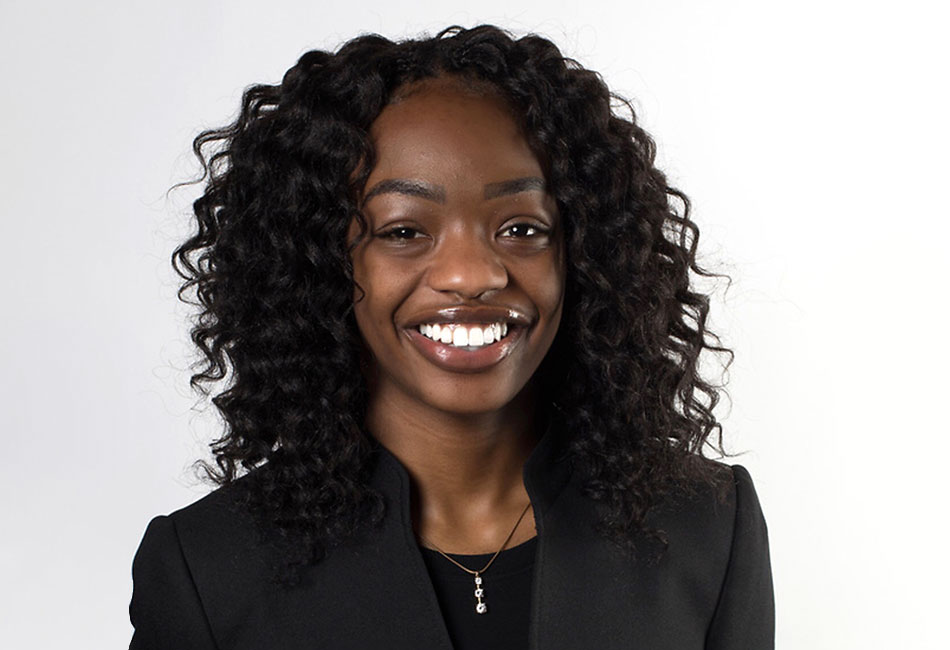 By Janet Gibson
Adrianna Fields is on a mission to erase the stigma of what it means to be disabled, particularly when it comes to "invisible disabilities." She knows the feeling all too well. Life has not always been easy for Adrianna, 25, who has battled bouts of depression and anxiety for what seems like her entire life. She also has dyslexia and attention-deficit/hyperactivity disorder (ADHD).
Against all odds and despite the naysayers who said she would never attend college, let alone graduate, she has proven them all wrong. In December 2021, she earned her bachelor's degree in social work with a minor in public administration from Fayetteville State University. And she did it with honors, finishing with a 3.65 grade point average. She has no plans to stop now. Adrianna is determined to continue her education until she brings home her master's and doctorate degrees.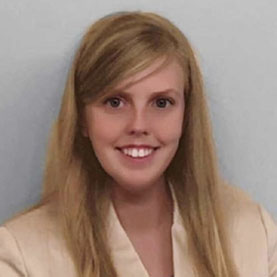 None of this surprises Dr. Kaycee Bills, an FSU assistant professor of social work who has made news for her own success as a working professional on the autism spectrum. Dr. Bills has observed, encouraged and mentored Adrianna grow and flourish at the university.
"As a professor who has a disability and specializes in disability research, I am incredibly inspired by Ms. Adrianna Fields," said Dr. Bills. "Despite what she has been through, she has no limits and she continues to succeed. She erases the stigma of having a disability by unapologetically being herself and having the courage to vocalize social issues she observes among the disability community. Her courage to be vocal and open about disability struggles naturally inspires others to also be passionate about representing marginalized populations.
"Students like Adrianna are the true picture of what FSU is all about."
Adrianna's résumé is a testament to achievement and excellence - and a full slate of extracurricular activities while at FSU. She was a McNair Scholar and, while working as an undergraduate researcher, she wrote an award-winning study of the disability community, citing biological and environmental factors.
She served as treasurer of Zeta Phi Beta Sorority, Inc. She also won the Miss Phi Beta Sigma title in 2021. Her positions of leadership included Broncos lead campus ambassador. She was also president of the TRiO Leadership Club while she attended Craven Community College, where she graduated with honors before enrolling in Fayetteville State.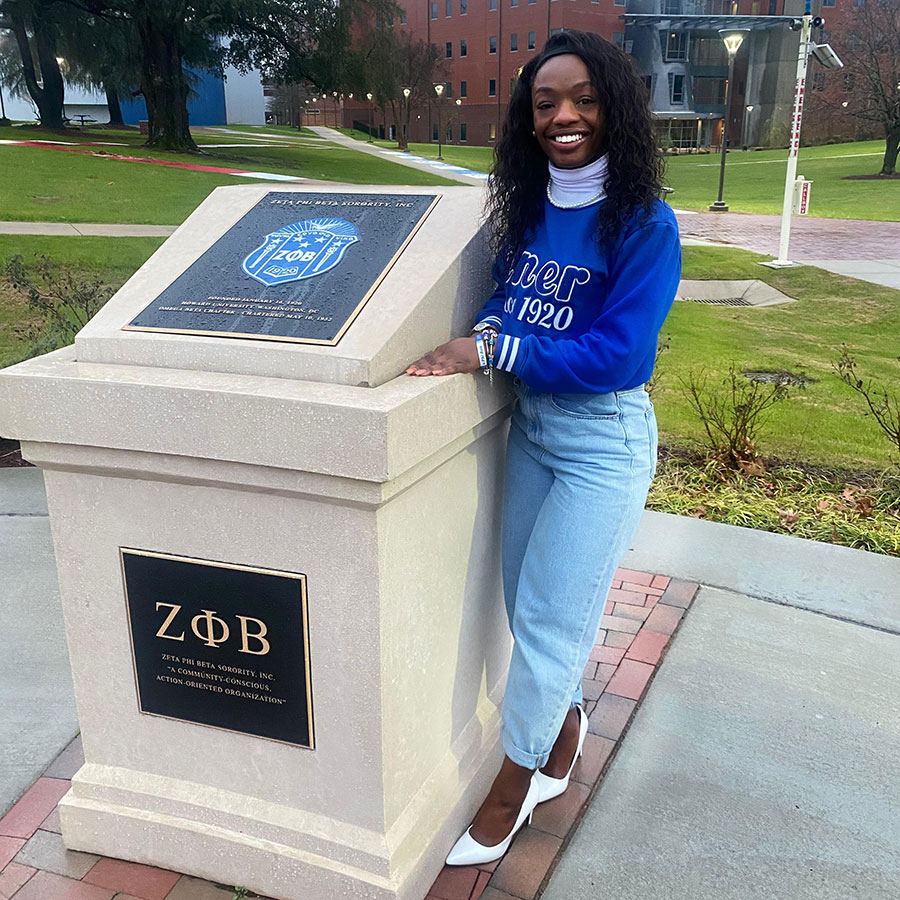 Staying busy was key to her mental health. She worked as both a residence hall assistant and a library assistant at FSU. She also interned for Connections of Cumberland County, a nonprofit organization committed to helping homeless women and children and those at risk of being without housing security. Adrianna points out that her story largely begins around age 3 when her mother, Courtrina Fields, noticed that her daughter was not developing at the same rate as her twin brother. She worked tirelessly to obtain a diagnosis for her daughter, and then to ensure that Adrianna was given the same opportunities as other children.
"She's a single mom who not only advocated for me, but for a lot of other people," said Adrianna, who comes from "a big, blended family" in the small "down east" town of Maysville, near New Bern.
The advocacy not only included seeking out the best medical solutions but also special-needs teachers to help Adrianna with reading and writing skills and time management.
Adrianna said she knew right away that coming to Fayetteville State was the right decision because "it felt like family."
Still, there was some fear at being away from her mom - her support system - for the first time in her life. What she found is that several people stepped in to be parental figures and friends - a village of sorts of caring people who understand that disabilities are actually just different abilities.
In addition to Dr. Kaycee Bills, Adrianna said she has many people to thank. They cross over many departments of the university, from the library to residence life and more. Some of her heroes are:
Natasha Walker, Dawn McGee, Dr. LaKeshia D. Payton, Melody Cole, Sylvia L. Tigs, Donyell Baba, Erika Bradford, Gloria Mills. They will tell you that it is Adrianna who has inspired them - with her determination to break the stigma and barriers in the disability community. Indeed, by being an example of what is possible.
Said Dr. Bills, "Adrianna is such an inspirational woman who is going to do amazing things!"