Bria Battle
Bria Battle is a Communication major and will graduate in May 2019.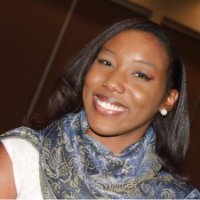 How has FSU supported your success?
Fayetteville State Un iversity has introduced me to many opportunities and provided me a strong support system. I learn something new almost every day, and I have been groomed to achieve academic and professional success. Thanks to advisors I've had on this journey so far, I have had people who have been in my shoes and are willing to help steer me to where I need to go. My support system is quick to advise me where needed.
What is one thing you'd like prospective students to know about FSU?
I want prospective students to know that even though Fayetteville State University assists you in personal and professional growth, it is a place of trial and error. You learn by taking steps and putting forth your effort to receive the assistance.
What is your passion?
My passion is to serve others through mentoring with consistent leadership.
What are your plans for the future?
My future plans are to attend graduate school and begin a career as a news reporter, eventually working for a major network.