Linstrum Terry
Linstrum is a Political Science major with a minor in History.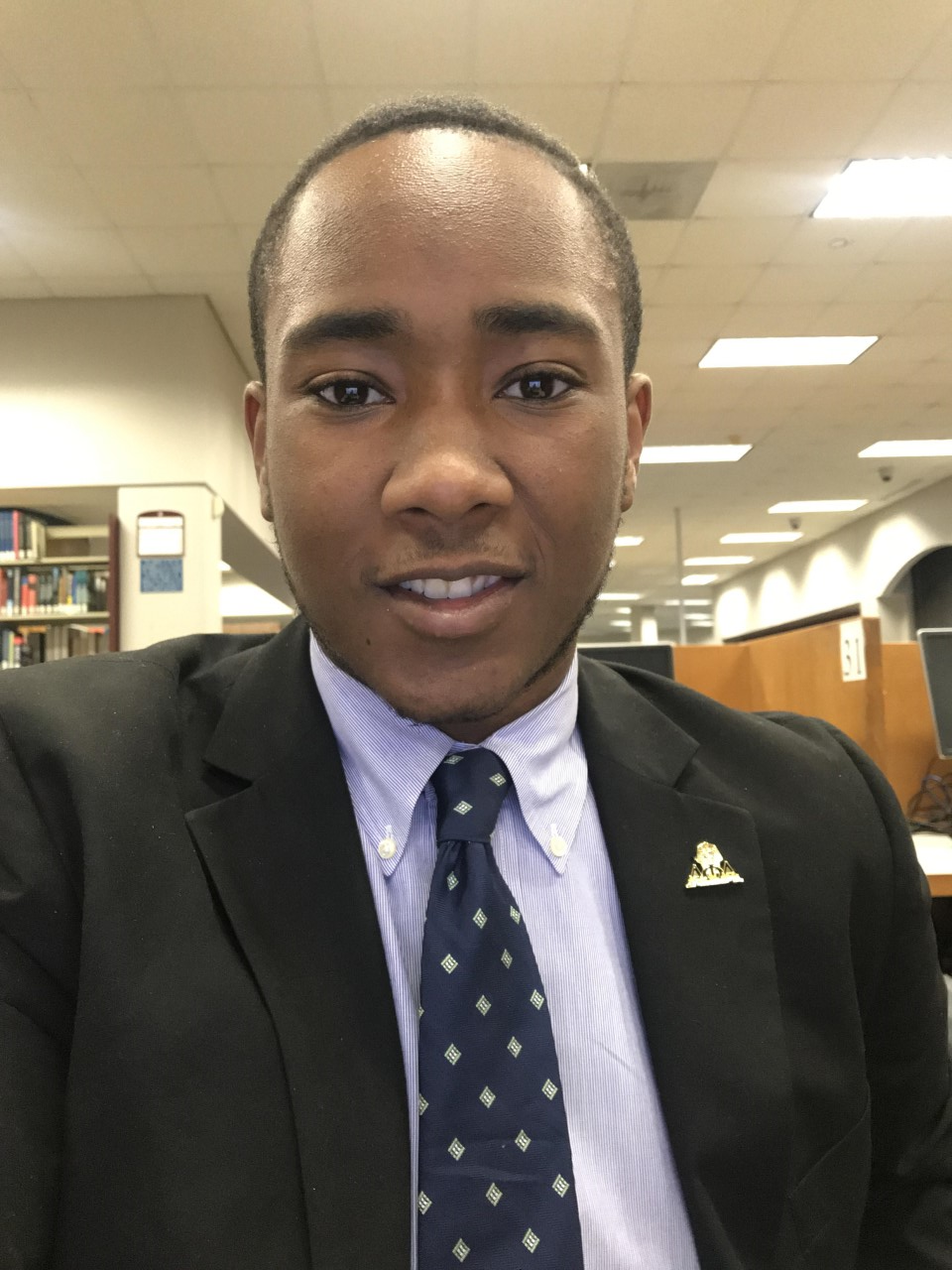 Fayetteville state University has supported me in numerous ways over these last 4 years. As an out of state student a major draw I considered was the low cost of tuition, as compared to the other universities where I was accepted. I decided to major in Political Science with a minor in History. I have grown as person and pushed myself to new heights while at FSU. I have also taken on leadership roles with the help of the wonderful instructors and advisers here on campus.
The political science program is wonderful in preparing you for the next step in your career; it can consists of continuing your education in graduate school or law school, or finding a job that fits your degree and what you plan to accomplish. Through the Political Science program at FSU, you will be challenged to put forth your best effort and apply the skills, lessons, and theories learned here to your everyday life.
My future is full of opportunities. I am the taking the LSAT which is the law school placement exam in February. I would like to attend Howard Law in Washington D.C -which is my hometown. The National Park Service is a route that I have been heavily thinking about because of my love for history. At some point I would like to run for political office, namely as Mayor of Washington. D.C.